UP2019: Explore New Possibilities for Cultural Heritage in the Neo-Culture Creativity Era
2019.03.24
On March 24, the 2019 Tencent Neo-Culture Creativity Conference (UP2019) was held at the China National Convention Centre in Beijing today. Themed "An Idea Sparks a New World", UP2019 aimed to explore the power and positive impact of cultural creativity works and excellent IPs on the society.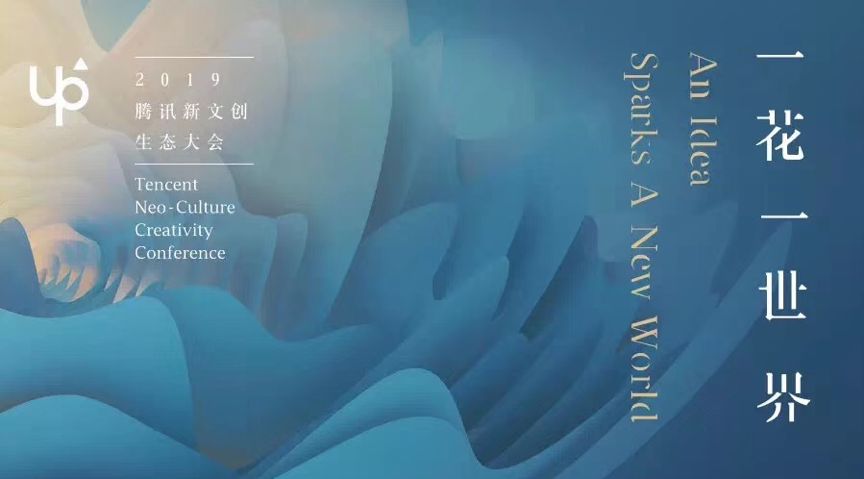 Citing various products of Tencent Games as examples, Anna Gao, Vice President of Tencent Games, shared their experience and upcoming plans on multi-cultural interaction, heritage succession and innovation. 

Digital creativity extends imagination of culture to infinity
Guided by the idea of "Neo-Culture Creativity", TGC, a 10-year brand of Tencent, upgraded from Tencent Game Carnival to Tencent Digital Culture Creativity at the beginning of 2019, hoping to build brands of cultural creativity, promote content convergence of culture industries and provide a multi-cultural IP interaction practice. The upgraded TGC is not only facing game players, but also embraces the public and the cultural creativity partners who are interested in digital culture creativity, integrates with multi-dimensional digital culture creativity experience, such as games, anime, e-sports, movies, TVs and literatures.
In the Conference, Gao Li shared with us a case of cooperation between TGC and Chengdu, showcasing the new practices of explorations on city co-creation from Tencent Digital Culture Creativity. At the beginning of this year, TGC and Chengdu City co-built the TGC 2019 Tencent Digital Culture Creativity Conference, which attracted more than 100 thousand participants. Literature and creativity enthusiasts of different ages, diverse backgrounds and from various cities gathered together in Chengdu and shared the infinite charm of digital culture creativity with the general public.
In the future, TGC will continue holding its ground in the Tencent Digital Culture business matrix, interacting with multicultural subjects, releasing IP potential and facilitating the high-quality development of digital culture creativity business.

Co-creating IP across sectors, cultural inheritance
"As an interactive, interesting and artistic form of digital creation and cultural innovation, games can also become a new carrier of cultural heritage." said Gao Li. In this conference, Gao Li shared the achievements that came out of the collaboration between Honour of Kings and Dunhuang Academy as well as music awards, while Honour of Kings will continue to support the Dunhuang Digital Providers initiative. Also, Gao Li announced that Honour of Kings would collaborate with Zhejiang Provincial Department of Culture and Tourism to release a Shaoxing opera-themed skin with support from the Shaoxing government and the Shengzhou government, with a view to promoting Shaoxing opera among young people.
In addition, the stage show created by Fun Age for Honour of Kings is determined to give its national premiere during the anniversary ceremony for Tencent Games. Honour of Kings will also join hands with Shenzhen Opera & Dance Theatre and Shenzhen Government to promote the creative performance of traditional Chinese dance, building a cultural model project through the power of popular IPs. 

Honour of Kings
In Dungeon and Fighter (DNF) ("地下城与勇士"), IP symbol will emerge in the form of regional intangible cultural heritage to implement a "DNF Oriental Blueprint" initiative and inspire passion for 10th anniversary based on national server-specific game rules and content loyal to local cultures; Moonlight Blade ("天涯明月刀"), a new IP mobile game, takes Chinese style culture as the core of its game world structure and deeply integrates with various elements such as Chinese rivers and mountains, classical culture, folklores of all professions, and Chinese-style fine clothes; The Legend of Qin ("秦时明月"), a mobile game developed by Tencent, sticks closely to the philosophies of all classes of masters, and presents multi-culture clashes in characters' appearance and behaviors, tools and settings.
Dungeon and Fighter (DNF)

Moonlight Blade, a mobile game

Legend of Qin, Tencent's mobile game
"As the new carrier for Neo-Culture Creativity, games deliver concepts and cultural connotation across ages, regions, identities and awareness, and realize crossover connections and empowerment," said Gao Li, "I am looking forward to embracing Neo-Culture Creativity and creating new possibilities with everyone".
Digital culture creativity, grow with city culture
Starting from Chengdu, Tencent will join hands with major culture creativity cities to explore regional cultural characteristics and introduce digital culture creativity content of good quality and a healthy industrial model into urban space. The collaboration aims to bring interesting and vivid cultural experience to the people and builds the cities as models for culture creativity.
Under such circumstances, Fox Spirit IP reached a strategic cooperation agreement called "City of Pure Love" with Hangzhou City, in 2018. The leading character, Susu, in Fox Spirit IP will act as the bus mascot cartoon of Hangzhou City, and some famous sights and sceneries of Hangzhou City, and the story of Xu Xian and the White Lady will also be presented in mobile games.

The top Chinese-anime IP mobile game, The Outcast, which already has over 10 million subscriptions, also took Chengdu as a starting point to initiate the "Connect City in Every Corner" programme. It intends to build a culture co-creation model of a trinity of IP, fans and cities to enrich the non-human world in the game.

In the future, TGC Tencent Digital Culture Creativity will collaborate with many more cities to merge urban features inside and outside games, intensify the values of IP culture, grow with city cultures and share the enormous charm of digital culture creativity with the public.
In the ecosystem of Neo-Culture Creativity, we hope that, through the interaction and fusion between the new elements arising from the progress of time and the profound richness of the splendid culture, we can build a cultural symbol with Chinese characteristics and boost the high-quality development of the digital culture creativity industry.
We sincerely invite more companions to join us to converge the power of culture creativity from a broader range and explore new possibilities for culture heritage.