How Tencent Helped Transform the Online Music Industry in China
2020.01.23
MOUNTAIN VIEW, U.S. – At Asia Society's second annual US-China Technology and Policy Conference in Silicon Valley, Tencent legal director Chia-Chi Li outlined Tencent's strategy and multi-year campaign to combat piracy and grow the market for online music in China.
Li described how Tencent's contributions helped transform a market dominated by piracy into an environment where artists and labels could thrive. When Li, who grew up in the U.S., first joined Tencent nine years ago, CDs were sold cheaply at roadside markets and pirated songs could be easily downloaded online. According to the International Federation for the Phonographic Industry (IFPI), nearly all music in China was illegitimate in 2011. Today, less than 4% of music in China is pirated.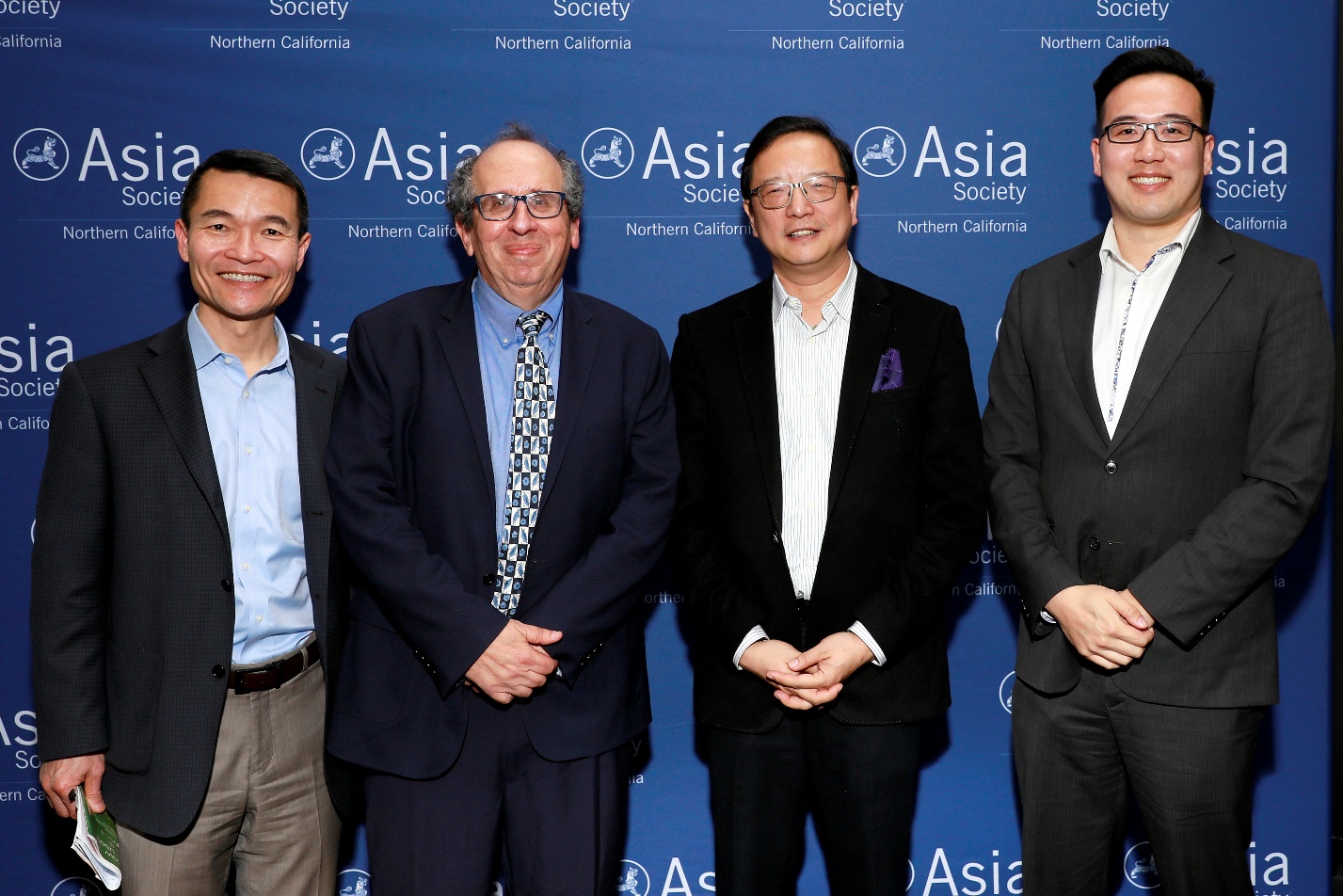 From left, Yabo Lin, partner at Sidley Austin LLP, Mark Cohen, senior fellow of the Berkeley Center for Law & Technology, Howard Chen, co-Chair of China Practice at Greenberg Traurig, and Chia-Chi Li, legal director at Tencent, join a discussion about intellectual property at "The future of the U.S. & China: Competition & Collaboration" conference held at the Computer History Museum on Jan.15. (Photo by Frank Jang/Asia Society)
According to Li, Tencent understood that "if the music industry continued as it was with rampant piracy, the value of the market was limited," but if the company could help, "clean up online music and push users to legitimate subscription and advertising supported models, the entire value of the market could be worth significantly more." 
During this time, Tencent signed groundbreaking master distributor deals with Warner Music Group, Sony Music Entertainment, and Universal Music Group to ensure that all music licensed by platforms through Tencent would be free from piracy. He chronicled Tencent's relentless battle to monitor and fight pirates, which he described as "a war of attrition" based on hundreds of lawsuits against infringers.
According to Li, it was "the sustained focus of a dedicated intellectual property enforcement team", along with a network of external law firms, third party service providers, and advanced in-house developed anti-piracy technology, that was able to turn the market. 
Over time, the market responded, paving the way for new businesses based on subscription and advertising supported models, including Tencent Music Entertainment's initial public offering on the New York Stock Exchange. Today, China is the seventh largest music market in the world. 
According to Li, this approach has not only established a sustainable market for paid online music in China, but has also enabled similar markets in online literature, online video, and video games.