Tencent Smart HealthCare Fighting Against Epidemic
2020.02.11
With novel coronavirus outbreak (COVID-19) becoming the major concern of people in recent weeks, Tencent has been playing an active role in the battle against the epidemic. Tencent Smart HealthCare, Tencent Cloud, Tencent AI Lab and other teams have been working to deliver solutions that help to ward off the virus.
WeChat Keeps Users Updated on Epidemic Situation
On January 26, a special section on healthcare was launched in WeChat Pay, with the "COVID-19 Epidemic Info" section offered for users to better cope with the epidemic.
This section features a wide range of services, such as authoritative medical knowledge, case statistics and fever clinics map, allowing users to keep informed of the up-to-date information about the epidemic, including newly confirmed infections and medical knowledge about the disease. Users can use the map to search for nearby confirmed cases, locations of fever clinics and designated hospitals for treatment. Any user who is experiencing symptoms of suspected COVID-19 can conduct a self-evaluation as instructed by the intelligent screening helper or consult the doctors online to seek help.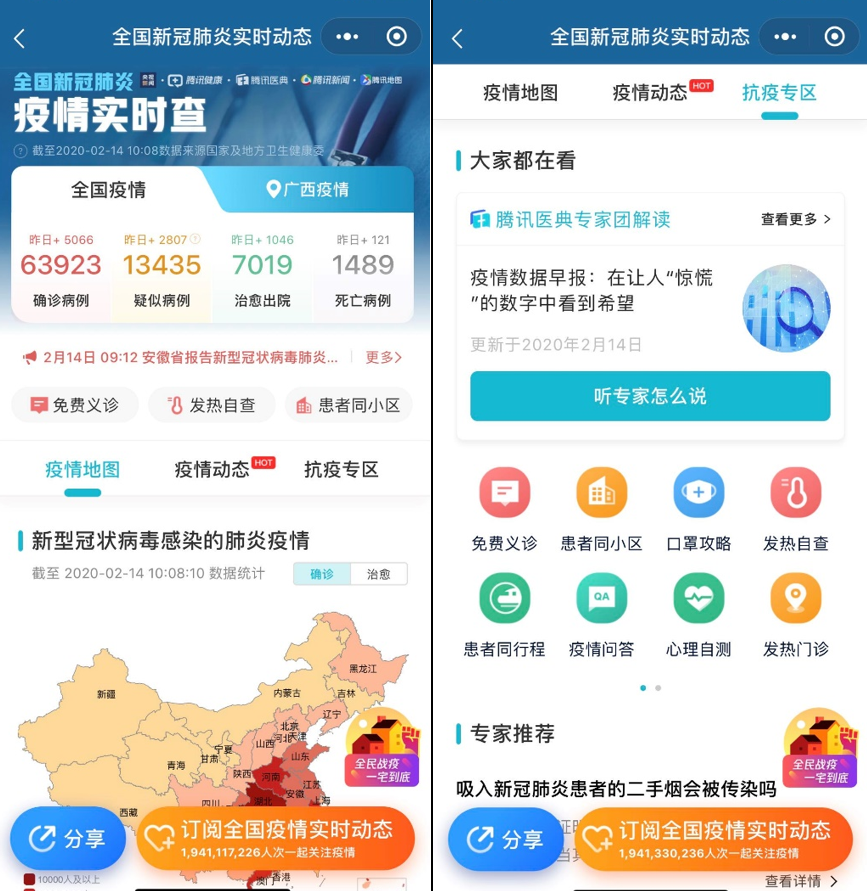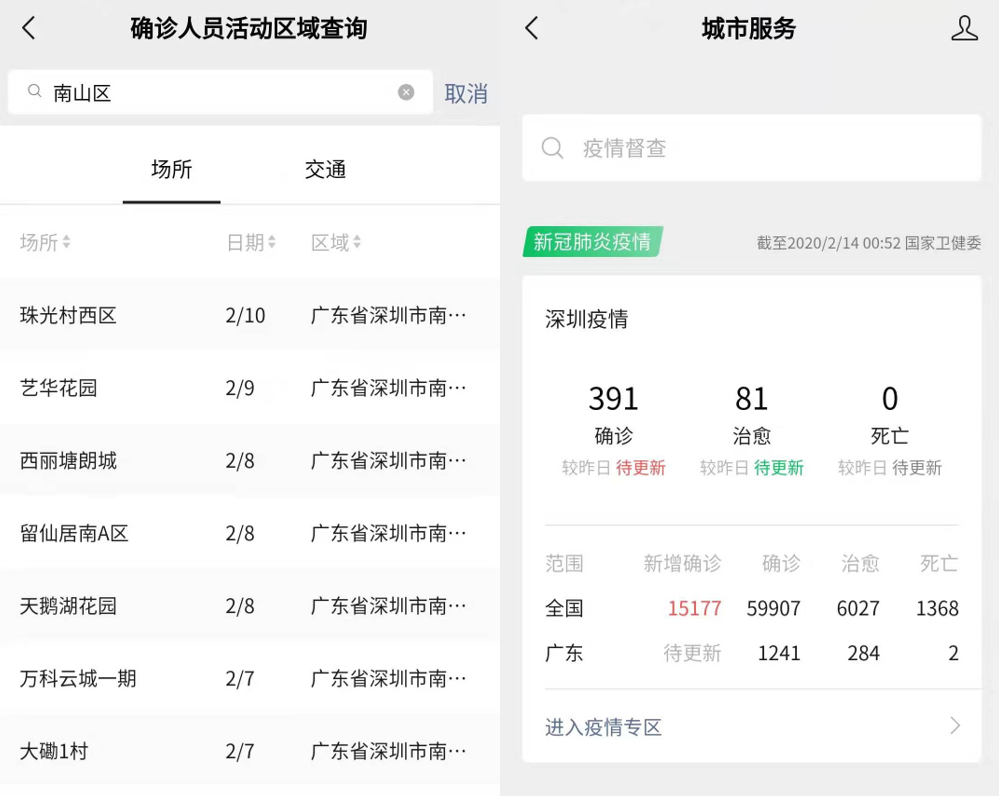 Tencent Medipedia, a trustworthy platform of healthcare information 
Since the outbreak of epidemic, Tencent Medipedia has been keeping a close eye on what online users are caring about in the epidemic. Meanwhile, it has set up an advisory board of more than 100 leading medical experts who give users professional knowledge about the disease.
In the "COVID-19 Epidemic" section, users can learn more about COVID-19, including its prevention, detection, diagnosis and treatment, through various formats such as articles, videos and live streamings. Where there are any rumor circulating about the epidemic spreads widely, medical experts are invited to refute the rumor at the earliest possible time to help users discern accurate information.
In addition, Tencent Medipedia introduced a self-screening tool that provides guidance for users with symptoms COVID-19 could cause by relying on AI technologies. The "Volunteer Medical Consultation" section brings together more than 10,000 doctors from all over the country to provide users with remote consultation services relevant to COVID-19.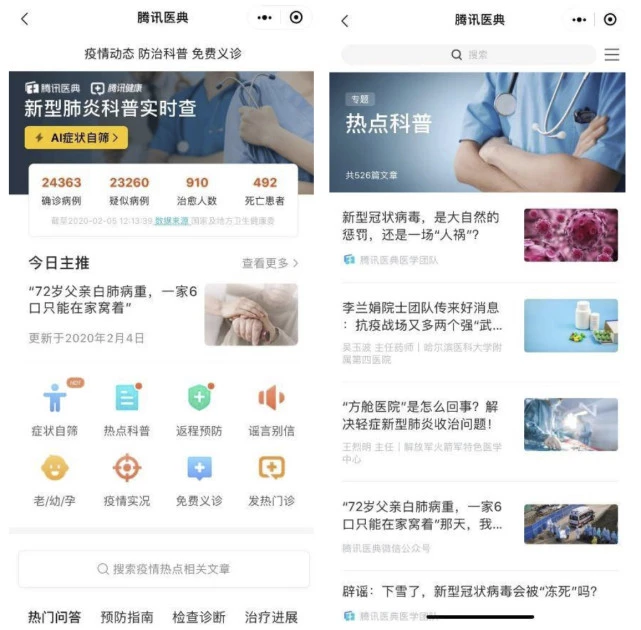 Tencent Lends a Helping Hand to Scientific Research
On February 7, Tencent announced the establishment of the "Anti-Epidemic Fund" worth RMB1.5 billion, out of which RMB500 million is reserved for the research on epidemic prevention, enhancement of medical and healthcare facilities, and popularization of credible medical knowledge.
Tencent also opens up its cloud computing, AI and big data capabilities to research institutions to support better virus mutation prediction, antiviral drug screening and vaccine development. Tencent Cloud has set up an emergency response team to facilitate the antiviral drug screening by putting GPU server nodes in place and offering cloud supercomputing capabilities and computing resources for free. Tencent AI Lab team backs up research institutions with AI technologies to assist researchers in screening drugs candidates targeting the novel coronavirus and shortening the research cycle of potential drugs.
As the battle against epidemic progresses, Tencent Smart HealthCare, Tencent Cloud, Tencent AI Lab and other teams spare no effort to contribute by leveraging their expertise and technological capabilities, with the aim to help users, hospitals, research institutions and the society as a whole in winning the battle for fighting against the epidemic.