Intelligent Vehicle Innovation Turns Cars into Mobile Digital Devices
2020.07.31
You get in, buckle up, tap your destination, glance at the map on the screen, and hit the road. Then, while driving, a voice assistant informs you of a new WeChat message and offers to read it to you.  As you cruise along, the screen shows a popular restaurant nearby. You're not in the mood, opting for a coffee instead, so the digital assistant quickly locates the best coffee shops nearby. Then, the assistant takes your coffee order and processes your payment, saving time as you navigate to pick it up. This is not some futuristic scene from a movie, but a real-life example of our new intelligent vehicle solution called Tencent Auto Intelligence 3.0. 
The automobile industry is undergoing a digital upgrade, making every driver, every car, and every road a "node" within a new digital transportation network. Just as you can easily unlock a mobile phone in a second through fingerprint matching or facial recognition, your car is becoming an efficient mobile device that connects drivers with the world.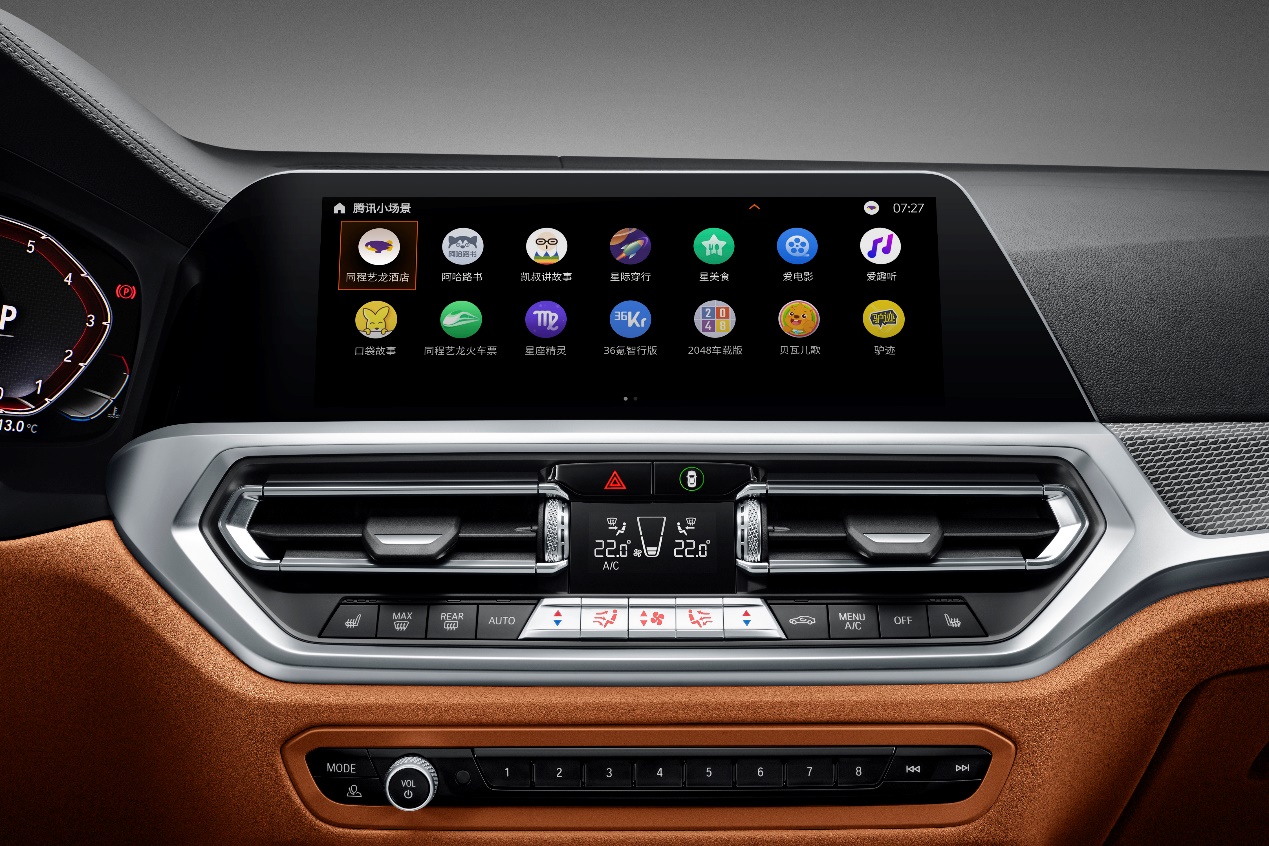 The dashboard in a Tencent Intelligent Vehicle
The auto industry's digital transformation finds another gear
The technology that powers automobiles isn't new, but combining it with cutting edge digital tools opens a world of new opportunities. Cars are also getting a new lease on life as consumers live a smarter, more connected lifestyle. They expect more car-based voice commands, new features, and functionalities for a safer and more convenient driving experience. 
A series of new initiatives in Mainland China, including new infrastructure and promotions, triggered an increase in automobile sales in May 2020, the country's first rise in 22 months. 
The market data shows first-time auto buyers in China are getting younger and their disposable income is increasing. Young car owners, who have grown up in the mobile Internet era, have different expectations from past generations. Gen Z (born after 1996), in particular, demands and expects intelligent vehicles more than any other age group. They crave for a car that fits in with their connected lifestyle. 
Auto-makers have been acutely aware of these changes in customer behaviour, expectations and demand, and are embracing connectivity as a key differentiator. 
Digital ecosystems empower intelligent vehicles
Ever since Motorola launched the first in-car radio in 1930, the design of in-car entertainment systems has mostly revolved around manual buttons and knobs. While the internet and other digital technologies have permeated many other industries over the years, they have made small inroads in the car industry until now. 
After we launched the Internet of Vehicles in 2017, we began exploring how to fully leverage our digital ecosystem and apply our experiences gained from the development of WeChat to create a truly helpful, convenient, and efficient solution for people who use automobiles.  
Building connections sits at the core of what we do. When we launched Tencent Auto Intelligence (TAI) in 2018, it enabled us to discuss the technology and form partnerships to bring ideas to life. TAI is an Internet of Vehicles (IoV) ecosystem that can support Android and Linux. Earlier this year, we rolled out TAI 3.0, which includes the in-car user interface, incorporates a selection of Tencent apps and functions into the in-car system, and provides location-based services to deliver a more convenient and personalized user experience.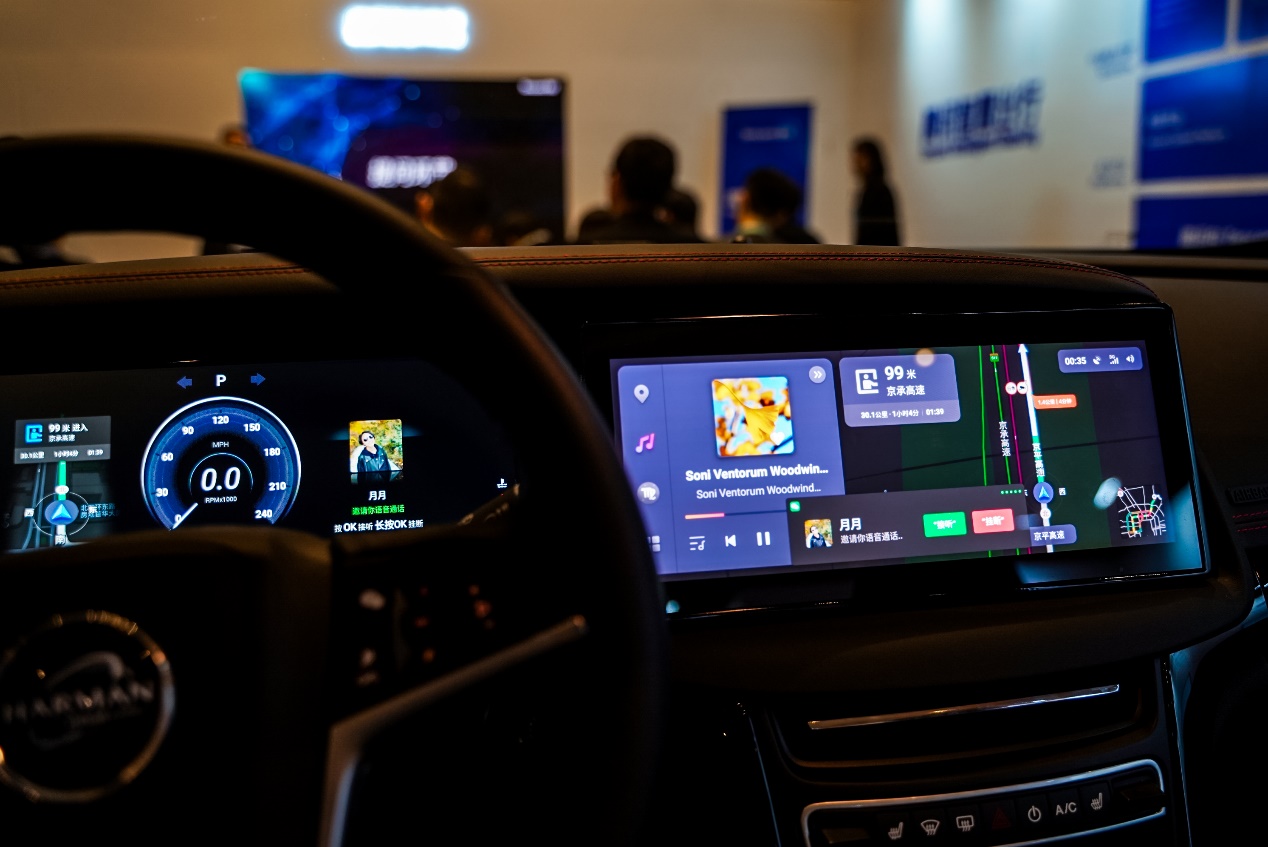 The in-car dashboard provides a number of useful services
When the system is activated, drivers with TAI 3.0 will see a number of apps on their in-car dashboard. The first is "Tencent Way", a mobility life assistant that can synchronize users' hobbies, driving preferences and other information with the in-car infotainment system to provide personalized services throughout the journey. The second, "Fun Audio", will provide travel information pertaining to that particular journey based on our predictive technologies, as well as a selection of of Tencent content services such as QQ Music, WeRead, Tencent Sports, Ximalaya FM, and more. One of the highlights is a custom version of WeChat for automobiles. Our advanced technology in voice recognition and interaction allows drivers to use WeChat while driving their cars safely.   
"WeScenario" is a first of its kind cross-platform, light app ecosystem tailored to different driving scenarios. Without the need to download or install these light apps, drivers can use cloud-based services triggered by, for example, the  weather, the car's location, or nearby amenities.  We have created more than 50 different scenarios that are designed to push relevant content, entertainment, social networking, car services, travel, and more. By leveraging our expanding  WeChat Mini Programs ecosystem, we will be able to introduce more light apps to WeScenario soon. The ecosystem is also open to auto partners and suppliers, and can shorten the automakers' integration and deployment cycle to just two months. 
Intelligent vehicles just one part of digital transformation in China
Cars have been around a long time, but advances in technology are helping to realize new potential in China's burgeoning automobile market. Global car-makers have also been increasing their investment in China as they localize production to meet fast-growing demand.  
We have also established partnerships with 30 leading auto companies in the world, and will bring our ecosystem of social, content and services to more than 110 mainstream automobile models soon. In July, we announced our cooperation with BMW to bring "WeScenario" and "WeChat for Auto" into BMW cars.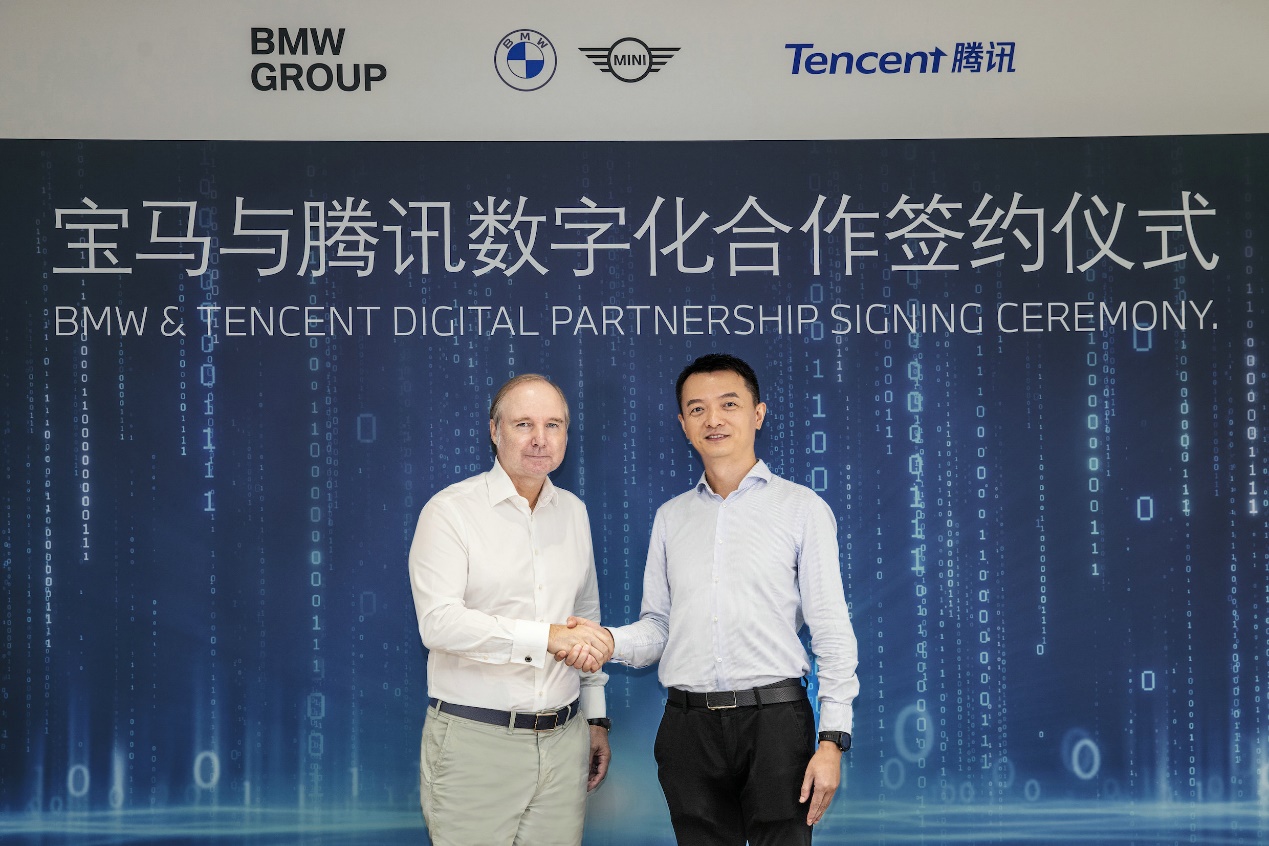 Tencent is bringing WeScenario and WeChat for Auto to BMW cars.  
High-quality in-car digital experiences rely on a powerful ecosystem and strong cloud computing capability. Tencent Cloud supports our partners to strengthen their smart mobility strategies. In 2019, we teamed up with BMW China to launch the BMW Group China High Performance D3 Platform. It leverages our cloud computing infrastructure, big data, IT architecture, tools and platforms to support the entire process of BMW's automated driving research and development. 
We've been working hard to continuously enhance our capabilities in the areas of AI, big data, cloud computing and 5G. We are integrating a rich mix of content, services, and social media products, while using the latest cyber-security technologies and high-definition mapping to protect and enhance auto connectivity. 
We will continue to work on exciting new technologies that bring safety, efficiency, and convenience to drivers while supporting automobile manufacturers as they proceed with digital transformation.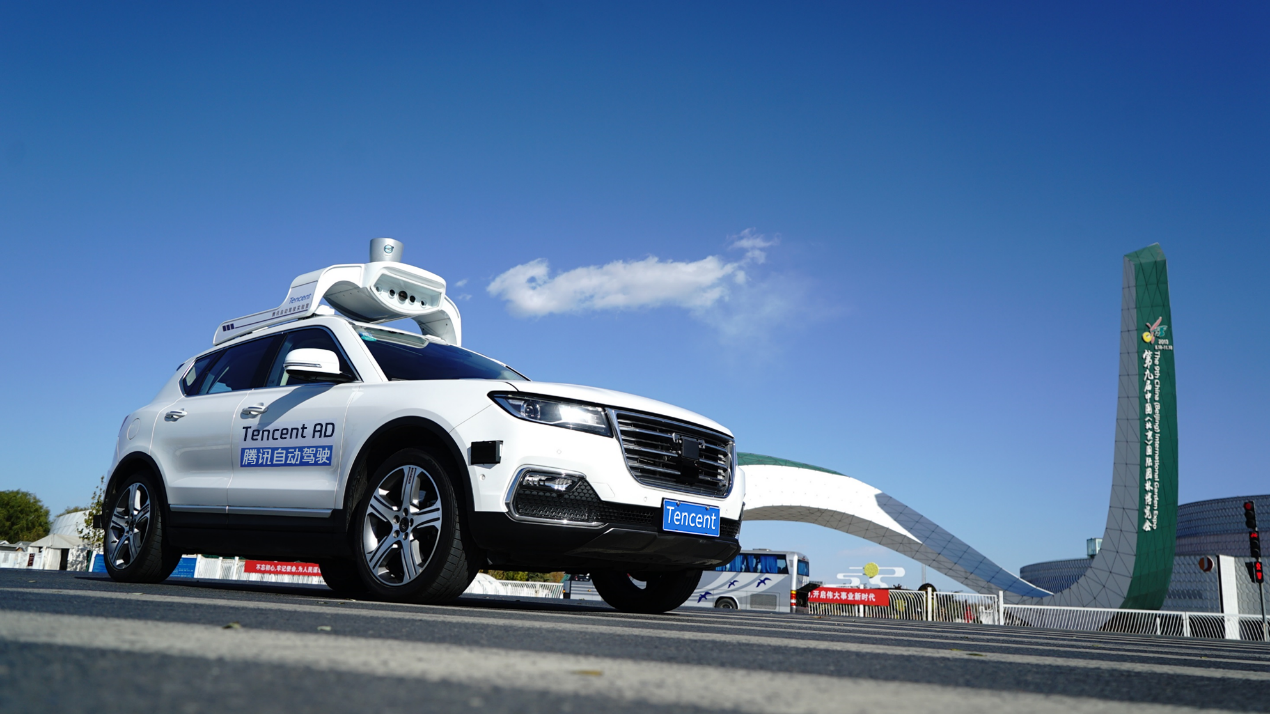 Tencent conducts road tests for its autonomous vehicles.