Tencent Game Developers Conference Explores New Era of Gaming with Developers
2020.12.11
The 4th annual Tencent Game Developers Conference (TGDC) by the Tencent Institute of Games has just concluded, featuring four nights of insightful discussions and creative ideas around the future of gaming from December 7 to December 10, 2020. Thirty front-line professionals from China and abroad, scholars and experts who are deeply involved in the game industry attended the conference to share their insights on game design, development, distribution and value exploration, as well as their observations on cutting-edge technology.
The event, with the theme of "Game 4 Change", looked at four key dimensions of the game industry with global developers, including "Games for Focus", "Games for Evolution", "Games for Exploration" and "Games for Construction". These facilitated cross-company and cross-industry communications, sharing and collaboration, and also inspired a new generation of game developers.
Sammi Xia, Vice President of Tencent Games and Head of the Tencent Institute of Games said 2020 has been a year full of changes for the game industry, adding games are moving towards addressing personalized player needs, innovative gameplay, and emerging new technologies that are opening up space for innovative ideas for the game industry.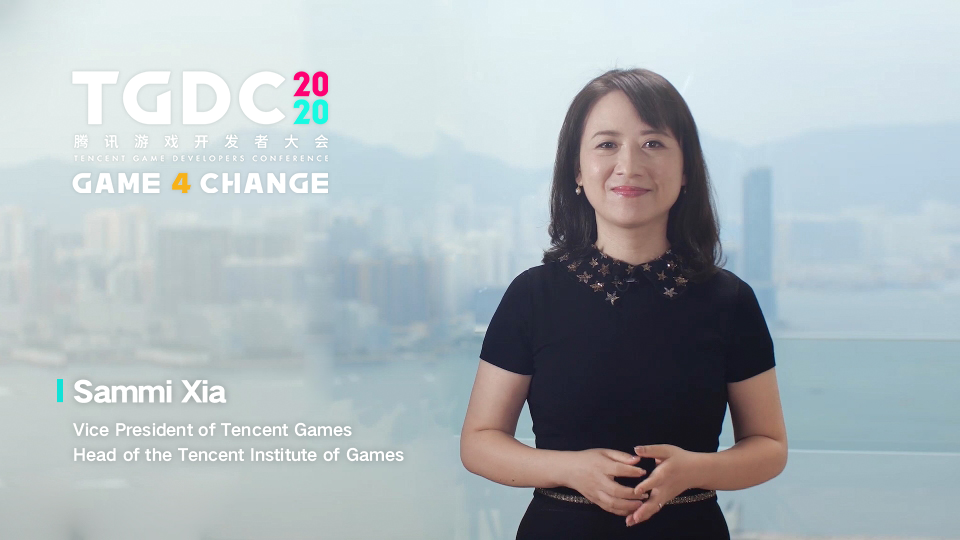 "We can tell that the gaming industry is still at its early stage. There's so much room for enhancement, creation as well as exploration," Xia said. "That gives us a strong sense of mission to promote the further development of this industry."
The Tencent Institute of Games shared its latest achievements on game production, education and research in the past year. In February, it founded the Industrial Research Centre of Interactive Technology in collaboration with the School of Economics and Management at Tsinghua University. In June, it established a joint laboratory of Intelligent Graphics Innovation Technology for Games in collaboration with Zhejiang University. In September, we officially launched China's first master's program in Interactive Media Design and Technology (cultivating game producer) together with Tsinghua Shenzhen International Graduate School. Then in November, the Institute for Employment Research at Renmin University of China released the Employment Report on Digital Culture Industry. Tencent was one of the key research units and co-organizers of the report along with the participation of the Tencent Research Institute and the Tencent Institute of Games.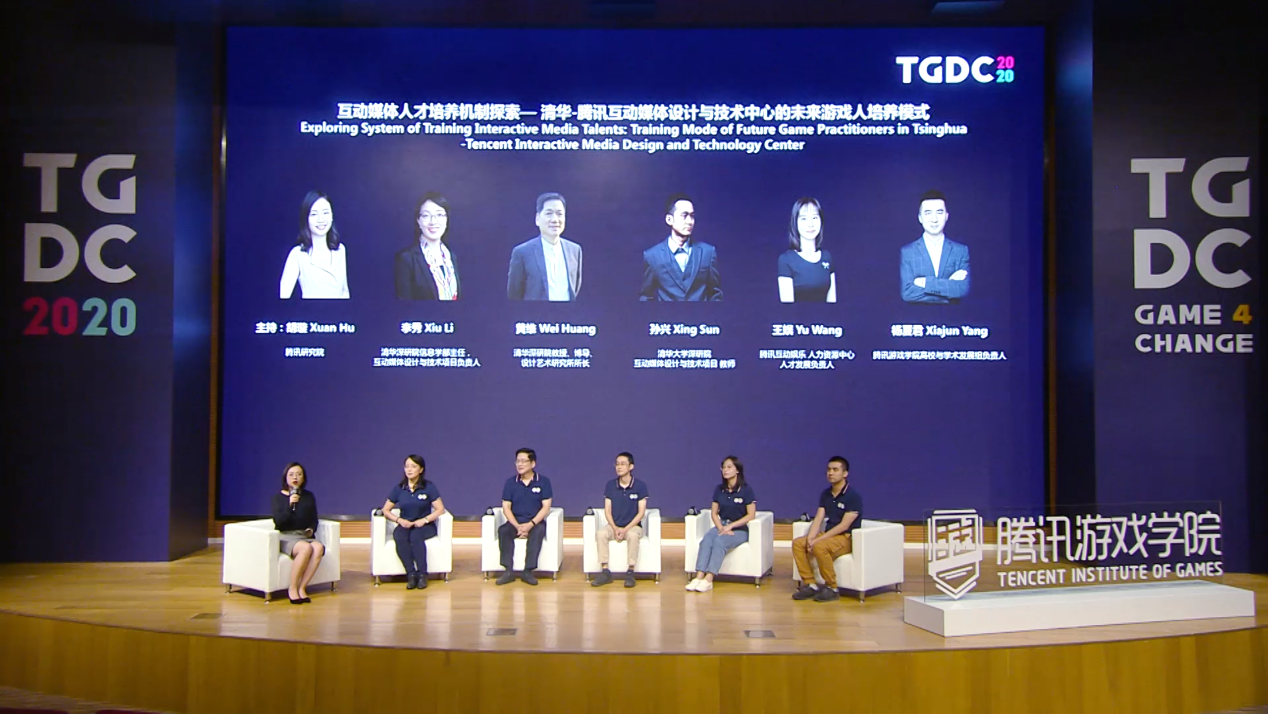 The Tencent Institute of Games rolled out its "Firework Plan" this year to provide specialized learning content, gaming events, expert guidance, resources and internship opportunities to inspire young talent, enable them to explore their ideas, and give them creative space to grow. Looking ahead to 2021, the Tencent Institute of Games will focus on indie games as it further develops the games industry with developers. The independent game incubator at Tencent will help indie game developers solve problems, improve product quality and success rate, and foster the diversified and ecological development of the gaming industry.
About Tencent Game Developers Conference:
Tencent Game Developers Conference is the annual event organized by Tencent Institute of Games. As a learning open platform in game industry, its purpose is to promote the development of the industry and co-create an ecosystem for game developers. While connecting industry professionals and scholars from China and abroad to share the latest finding in game development and the trend in the industry, TGDC hopes to promote the growth and explore new possibilities for the gaming industry.
About Tencent Institute of Games:
Founded by Tencent Games, Tencent Institute of Games aims to become the prime platform for sharing gaming knowledge and promoting communication within the industry. Its mission includes cultivating professional talents, conducting gaming development and creating an ecosystem for game developers. Through collaborations with local and international universities, organizing academic events, competitions, industrial conferences, developer-supporting activities and diverse game-related courses, Tencent institute of Games is committed to creating more possibilities for the gaming industry.