Tencent Institute of Games Supports the Sustainable Development of the Games Industry
2021.02.01
In 2020, games played an increasingly important role by providing stress relief, relaxation and social connection for millions of gamers during the global pandemic.
With some of its products, including PUBG MOBILE, Call of Duty Mobile, Honor of Kings, and many more, getting popular among game players worldwide, Tencent Games had the honor to be known by more people. While what's less known is a very important team at Tencent Games, which takes the responsibility of nurturing the game industry -- Tencent Institute of Games.
"We hope to help people who are willing to join the games industry, realizing their dreams and improving the influence of Chinese games," said Sammi Xia, Head of the Tencent Institute of Games (TIG). "We hope that in the future, when Tencent Games and Chinese games are mentioned, our strength will be recognized."
Achieve Game Dreams is the mission of the Tencent Institute of Games. The institute aims to support the sustainable development of the game industry by incubating creativity, nurturing talent, and promoting knowledge sharing.
The team continues to do things that are critical for game developers, often in the backstage and cheering them on. They build platforms to foster communication and knowledge-sharing, incubate creativity, support developers, and invest in industry-university joint research projects. 
Establish the platform for industry communication
The annual Tencent Game Developers Conference (TGDC) is an important initiative of Tencent Institute of Games. Started in 2017, TGDC aims to promote the communication and discussion of the games industry, build developers' partnership and create the professional knowledge system to promote the healthy development of games industry.
The 2020 event was held in December. With the theme "Game 4 Change," TGDC invited front-line professionals, experts and scholars from around the world to share their unique insight on game design, development, distribution and value exploration.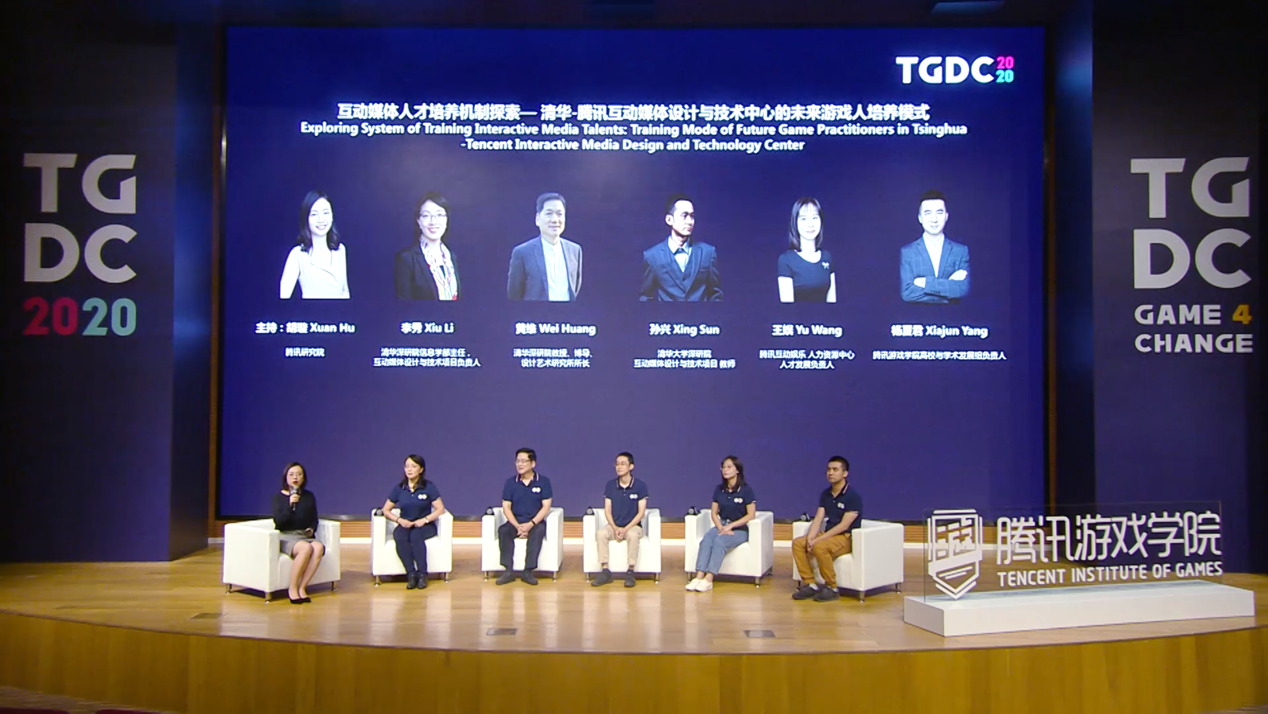 In light of the pandemic, the four-day conference was held online, allowing more game developers, related industry professionals and universities to participate in diversified topics and discussions. TGDC 2020 featured more than 30 speakers from around the world delivering 909 minutes of content and attracted over 2,000 organizations to the annual event.
Incubate creativity for games
Tencent Institute of Games values the incubation of game creativity and providing support for developers. It organizes a series of competitions and support programs for different developers at any stages. It also collects outstanding game projects and helps the developing team to optimize their games' quality while also providing funding and industry resources.
Games Without Borders (GWB) is one of the key projects. In 2020, GWB collected a total of 346 creative game products from around the world through the competition, and two of them, Awaken and Annulus, have been signed by Tencent Games. Besides, the project mentor team of the Tencent Institute of Games helped solve problems for more than 30 products throughout a year.
Tencent Institute of Games also values college students. Recently, in Tencent Next Idea Youth Game Developer Championship 2020, six products were selected among 207 students' works. Winning teams will have the opportunity to received cash rewards, incubate a product, serve a Tencent Games' internship and learn from developers and experts from Honor of Kings and Peacekeeper Elite.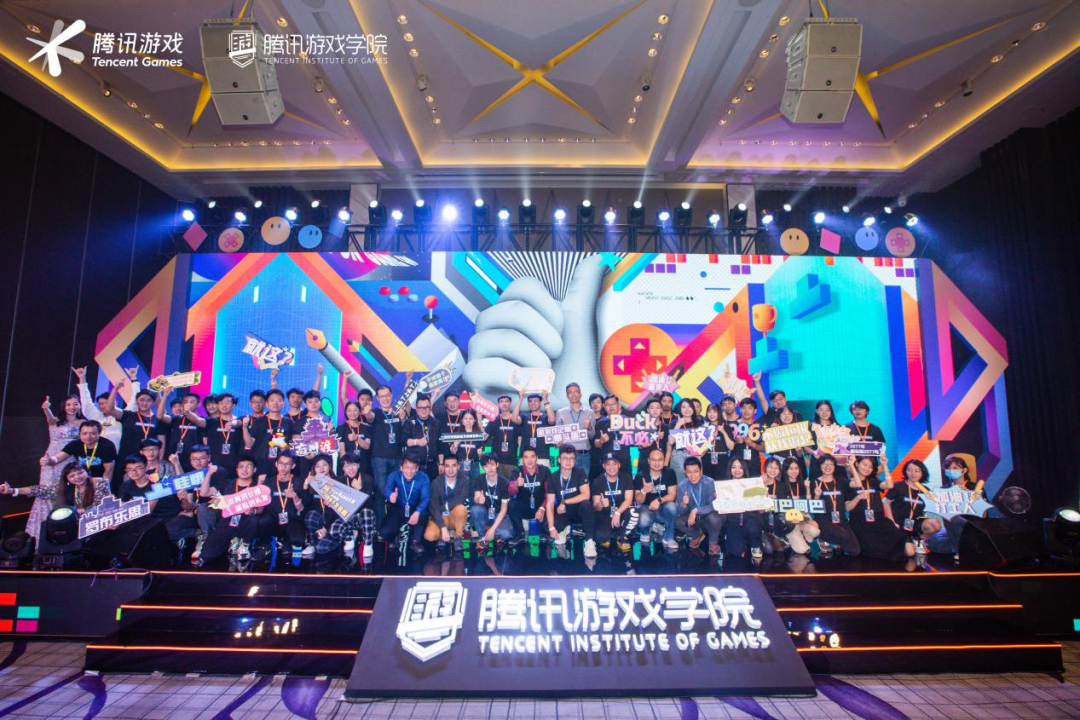 The final of Tencent Next Idea Youth Game Developer Championship was held in November 2020, it released the Top6 shortlisted products.
In terms of young game talents training, Tencent Institute of Games rolled out its "Firework Plan" in 2020 to provide specialized learning content, game events, expert guidance, distribution resources and internship opportunities to inspire young talent, enabling them to put their creativity and ideas into game's value and product innovation.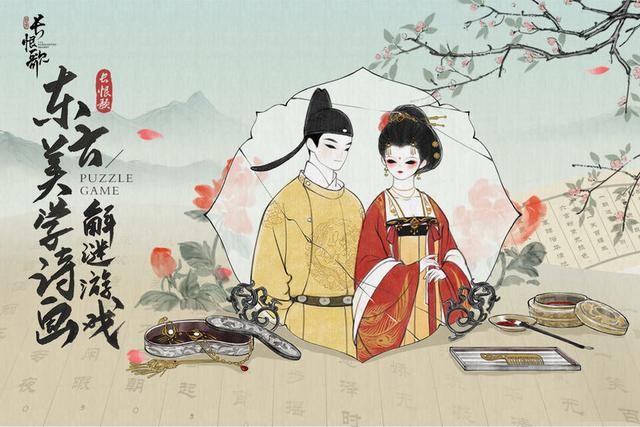 The Everlasting Regret is a game incubated by Firework Plan, which is jointly produced by Tencent Institute of Games, Tencent Lightspeed & Quantum Studio Group and Tencent Games Dreaming Plan. It shows the unique charm of the classical Chinese poetry through games.
Looking ahead to 2021, Tencent Institute of Games will focus on indie games. The indie game incubator at Tencent will help high potential indie game developers solve problems in funding, player acquisition and operation; improve product quality and success rate; gain profits; and foster the diversified and ecological development of the games industry.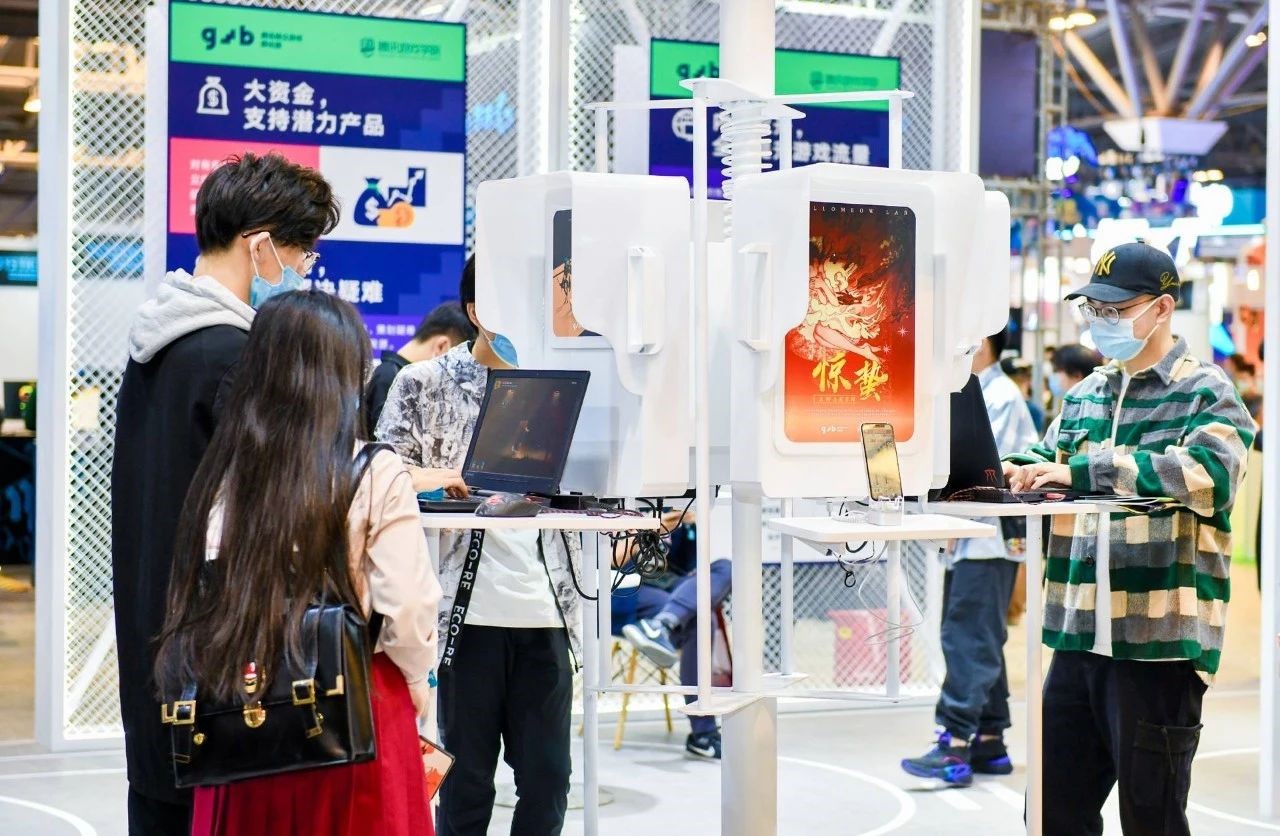 In November 2020, Tencent Institute of Games released its newly upgraded Tencent Indie Games Incubator at the WePlay Culture Show in Shanghai. 
About Tencent Institute of Games:
Tencent Institute of Games was founded in December 2016 and aims to become the prime platform for sharing game knowledge and promoting communication within the industry. Its missions include cultivating professional talents, conducting games research and development and creating an ecosystem for game developers. Through collaborations with local and international universities, various academic events, competitions, industrial conferences, developer-supporting activities and diverse game-related courses, Tencent Institute of Games vows to create more possibilities for the games industry.