The Entertainment Industry Goes to the Cloud
2021.04.23
Whether they're previewing the latest blockbuster movie, streaming a live sporting event or watching a virtual awards show, the world's five billion-plus internet users have shown an enormous appetite for online entertainment.
This is especially true given the impact of a global pandemic, which forced people to seek alternatives to gathering at movie theaters, sports arenas and concert venues. More time at home has led to a shift to online video and livestreaming, powering a supersized streaming market that is expected to hit US$180 billion by 2027. 
While that's been great news for streaming services, content providers and online media companies, the corresponding surge in internet traffic has put considerable pressure on bandwidth and performance.
"The pandemic has completely changed the rules of the game in every single sector, and digitalization has become more critical than ever," said Poshu Yeung, Senior Vice President of Tencent Cloud International. "Video streaming requires large storage capacity and high transmission bandwidth. Live video streaming, in particular, needs to support many millions of viewers concurrently with the kind of quality users expect."
Tencent Cloud enables first-ever World Rowing virtual event
In February, Tencent Cloud helped World Rowing, the international body that oversees the sport, deliver its first-ever virtual competition for athletes and fans around the world. As the exclusive cloud services sponsor of the virtual 2021 World Rowing Indoor Championships, Tencent Cloud provided global livestreaming, video-on-demand and other technological support for the event.
"Our 2021 World Rowing Indoor Championships were held virtually, and with Tencent Cloud's support, we delivered a video production worthy of its championship status," said World Rowing Executive Director Matt Smith. "Our global rowing community is a strong and substantial one so we are very pleased and proud to now be joined by one of the world's leading tech companies, which will help us continue to grow and promote this great sport."
The two organizations are also working together to enhance the live video production, signal-distribution, communication and promotion of World Rowing's future events, including the 2021 World Rowing Championships in Shanghai in October. That event will be handled through Tencent Cloud's live video broadcasting solutions and well-established global infrastructure.
Bilibili scores big with help from Tencent Cloud
Online streaming is booming in the non-sports entertainment industry, too. Bilibili is one company that's been gaining momentum as the go-to platform for millions of anime, comics and games (ACG) fans. The service, universally known as "B Site," attracts 172 million active users every month from China and neighboring countries like Japan and South Korea. 
Consumers and creators of ACG content have very high standards for speed, quality and stability. They demand – and deserve – the best video-streaming capabilities in the world and that's exactly what Bilibili and Tencent Cloud deliver.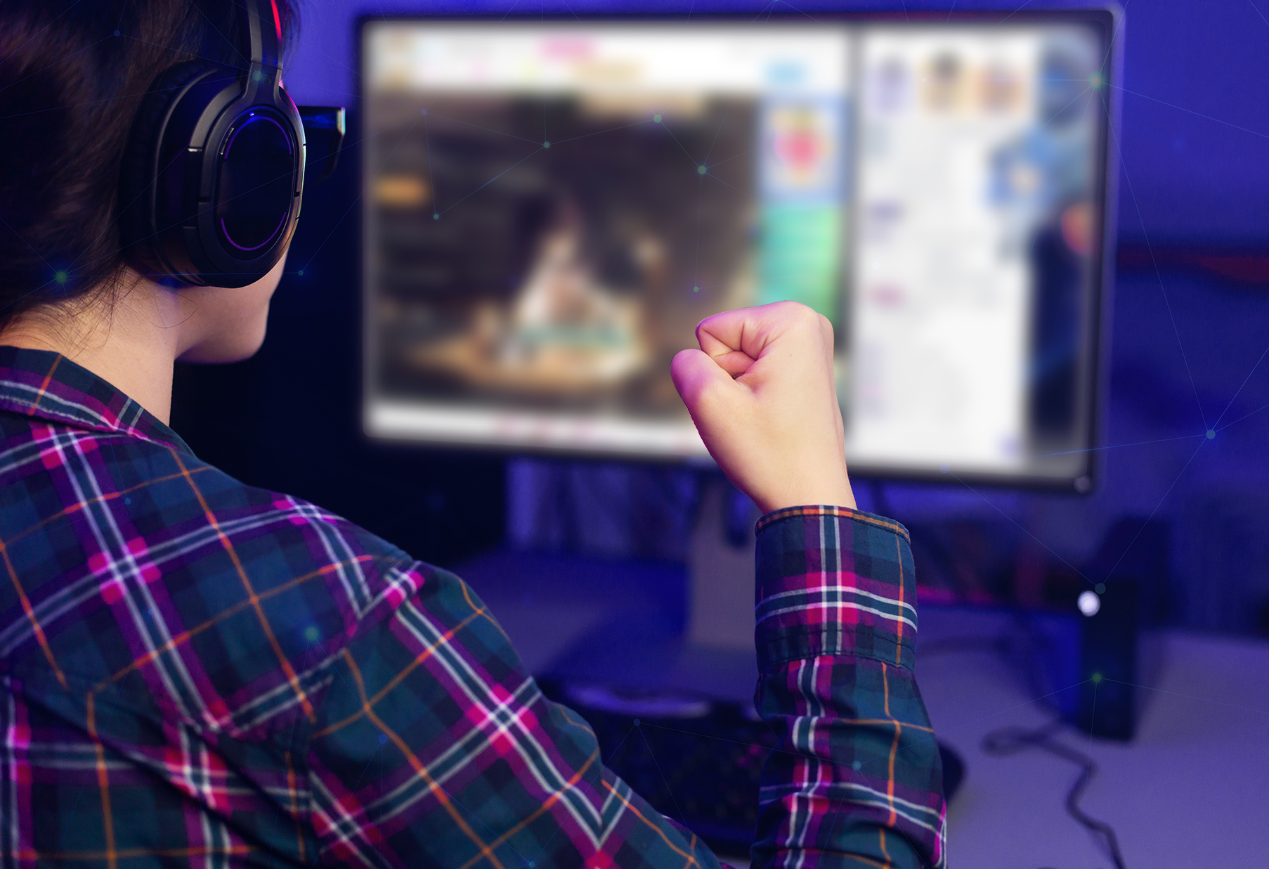 ACG fans enjoy high-speed streaming on the platform backed by Tencent Cloud technology.
The surge in online traffic has put considerable pressure on Bilibili's tech stack to deliver the same seamless experience to users in different parts of the world under different bandwidth conditions. The decision to use a robust, reliable enterprise cloud-computing platform from Tencent Cloud has enabled Bilibili to deliver a fast and stable experience for its users throughout the last 11 years. 
"Tencent Cloud has decades of industry experience in the audio-video field running a number of streaming media and livestreaming platforms," said Dada Liao, Bilibili's Video Cloud Industry Expert. "Since our inception a decade ago, we've been working with Tencent Cloud to improve the user experience and meet new demands brought by a growing user base."
The winner is … Korean music fans
Producers of the 2020 Melon Music Awards (MMA) didn't let the pandemic get in the way of delivering a great experience for fans of Korean music, with a little help from Tencent Cloud and Hyosung ITX, a leading business solutions provider in Korea.
As a result, Korea's brightest music stars like BTS, BLACKPINK and TWICE lit up the stage and performed virtually for millions of fans in Korea and around the globe in December 2020. They were backed by Tencent Cloud's well-established audiovisual platforms and more than 2,100 globally-deployed cache nodes.
"Just like music brings together people regardless of language and culture, Tencent Cloud is dedicated to connecting the world even further by gathering large crowds online to share special moments that they will truly enjoy and remember fondly," Poshu Yeung said.
"With years of expertise in audio and video livestreaming technology, Tencent Cloud was able to ensure high service availability and support MMA's global live broadcasting with high numbers of concurrent access requests requiring ultra-low delay and ultra-high image quality," he added.
Moving a concert or sports event to the cloud also brings new challenges, such as ensuring robust and effective security. Tencent Cloud has disaster recovery solutions, standardized data centers, and localized services in multiple regions to keep things safe and secure. Built to the highest standards and running stably over the past several years, the mature standardized data centers have been providing optimized access to local ISPs and high-speed interconnection with data centers in China and all over the world.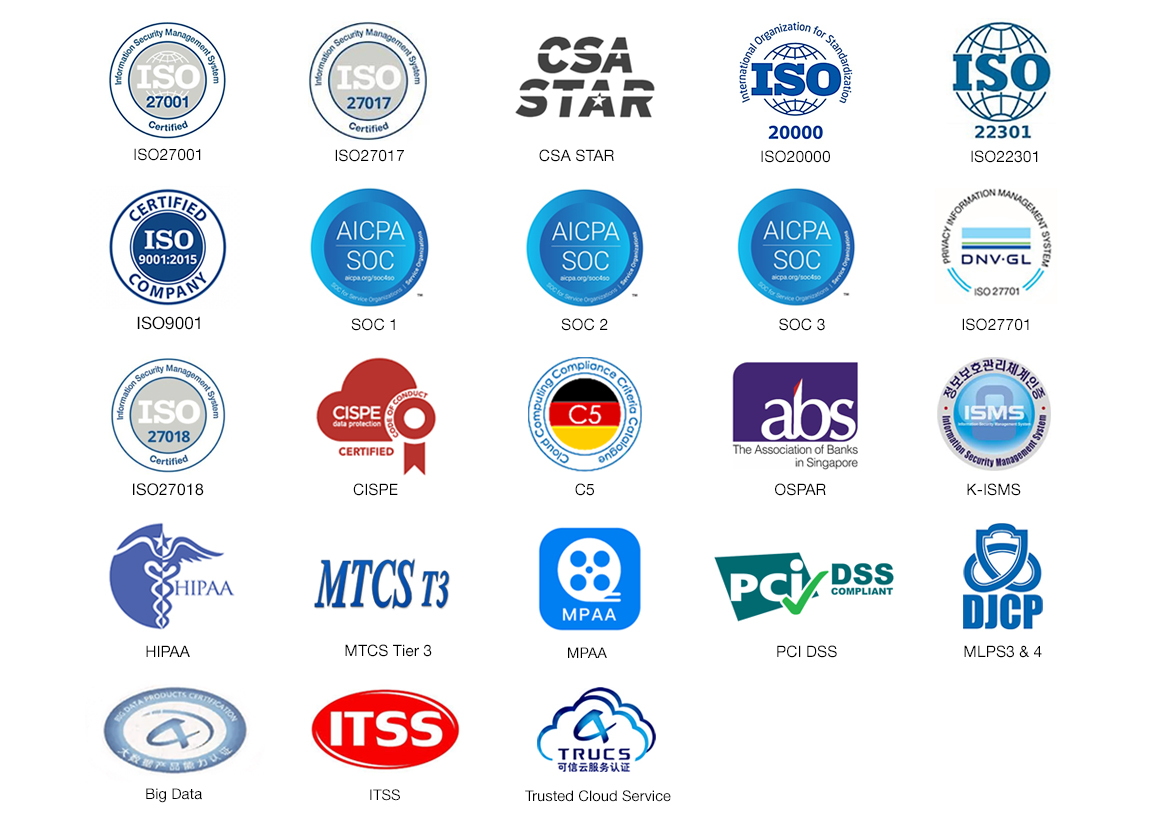 Tencent Cloud complies with industry regulations across the world.
Tencent Cloud has a unique perspective on the world of online entertainment as part of Tencent, which operates world-leading social media and entertainment apps like WeChat, QQ, and JOOX. That gives Tencent Cloud an advantage, Poshu Yeung concluded.
"We understand what it means to have one billion users with extremely high expectations when it comes to streaming video, music and other entertainment products. With that in mind, we strive every day to create a secure, reliable and high-performance experience for every user, every time."