If Games Could Talk: TiMi Audio Director Sounds Off on Creating the Total Games Experience
2021.05.08
The best video games transport players to other worlds. That journey starts when the login music begins to play, their first chance to be impressed. From button sounds to character theme songs, the sounds of games are just as important as the graphics and gameplay to players' overall gaming experience.
This has been an area of exploration for Tencent's Sam Yang, a seasoned recording producer who turned his attention to games after joining Tencent in 2005. For the past 16 years, Yang has taken the lead to establish Tencent's game audio system. He has worked on nearly 100 popular games as audio director of TiMi Studios at Tencent Games, including "Call of Duty: Mobile" and "Honor of Kings". His achievements in sound have even been recognized by the Hollywood Music in Media Awards (HMMA), Global Music Awards, and the Game Audio Network Guild, among others.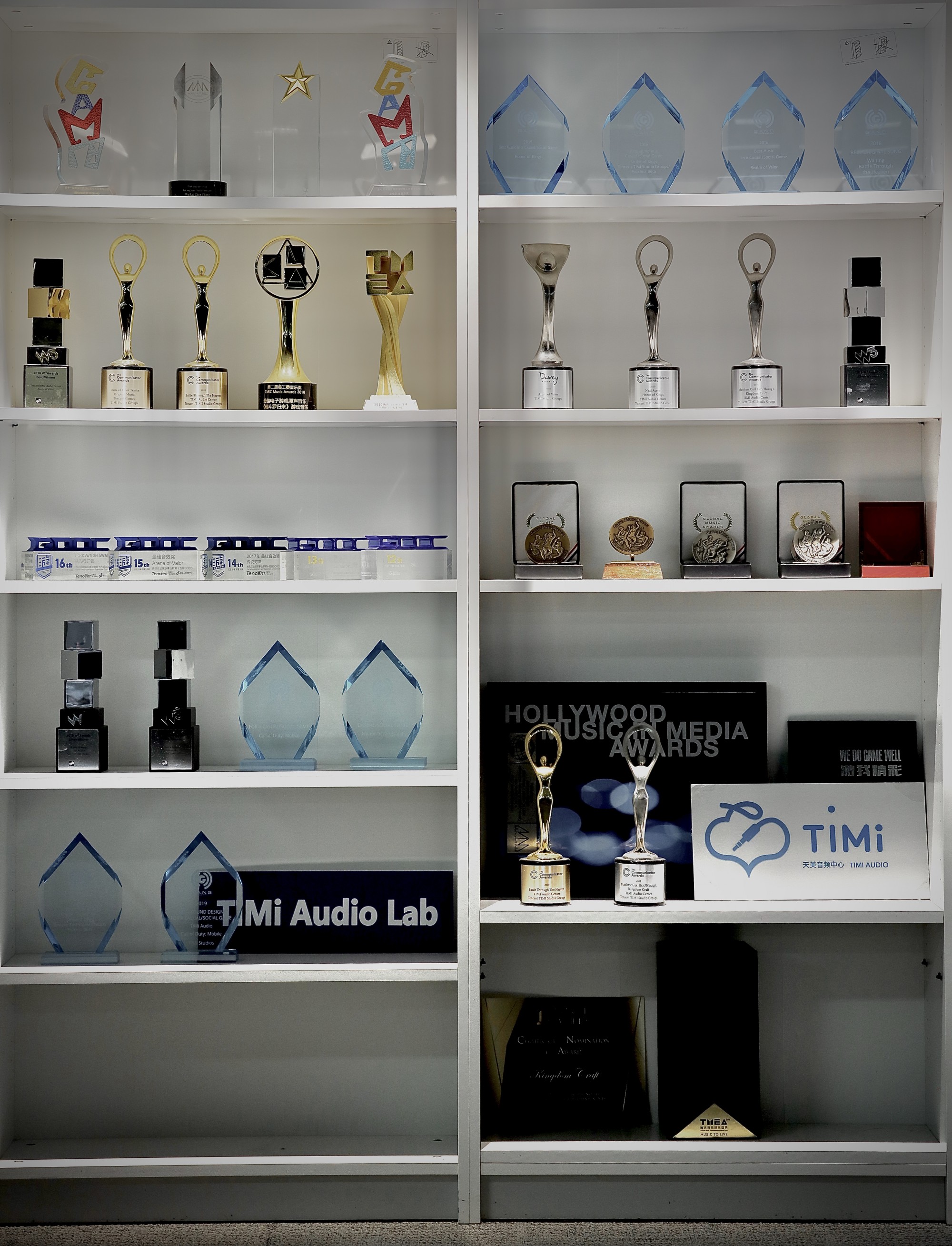 TiMi Audio Lab won multiple awards and recognition from the industry and the broader games community. 

Yang recently shared his experience producing game audio as well as thoughts, exploration and plan on music IP and other topics.
Q: When you joined Tencent in 2005, was it challenging to switch gears to produce game music rather than records? What is your most fulfilling project and the biggest challenge today?
A: Working for an internet company is quite different than producing records. It is not easy to make use of a professional's knowledge and skills when the job at the internet company is only partially related to his or her previous work experience, which was my biggest challenge. I had quite some experience from the recording industry, but I needed to improve my skillsets through continuous learning.
What impressed me most was to recognize that the internet world is unique, and its employees have different mindsets that enable them to succeed in this industry. We needed to devote energy and time to understanding each other's way of thinking so that we could align toward common goals.
The recording industry was fully industrialized and mature at that time, with a huge number of talented professionals who knew their roles, work procedures and processes. Sixteen years ago, China's domestic game-audio profession was still in its infancy, with a severe shortage of experienced talent. Almost everyone in the industry was a freshman, except for a few experts from overseas.
I'm proud of developing the iconic "TiMi" sound, as well as the audio for "Craz3 Match" (We Match) in 2013, "Honor of Kings" and "Call of Duty: Mobile", which just received the HMMA recognition.
China's mobile games have developed rapidly in the last seven to eight years. There's still a long way to go, and we have to make many more breakthroughs in the future. This is one of the biggest challenges we need to tackle right now.
TiMi Audio Lab created the theme music of Activision's Call of Duty: Mobile.
Q: "Honor of Kings" is a successful case study about music intellectual property (IP). What can we learn from that experience? For long-lasting games with a massive number of players, how can each of the players identify with music? How do you strike a balance between diversity and uniformity in music?
A: The music IP of "Honor of Kings" is a success story and helped boost the industry's confidence that music and games can thrive together. We have also gained valuable experience to evolve music as long-lasting games update.
Music must be integrated into the overall game design for players to identify with the music. We generally spend two to three months in production and when a new version of a game is scheduled, the music team is involved at the early stages to generate creative ideas. All modules of the project work in a coordinated manner to present better designs integrating music, art and gameplay, and create a better overall player experience.
"Eastern Fantasy" is the musical style of "Honor of Kings", which took a lot of work to deliver a consistent sound. For example, we blended Chinese and Western instruments in the orchestration with a set proportion, and the mixing was completed by the same team. Next, major versions have an artistic theme to guide the game music. Different versions will be connected by including or rearranging the classic motif.
There are also versions for major holidays and events. The game will feature festive Chinese music during the Lunar New Year, birthday songs for the anniversary, and a remix of classic music during the community festivals.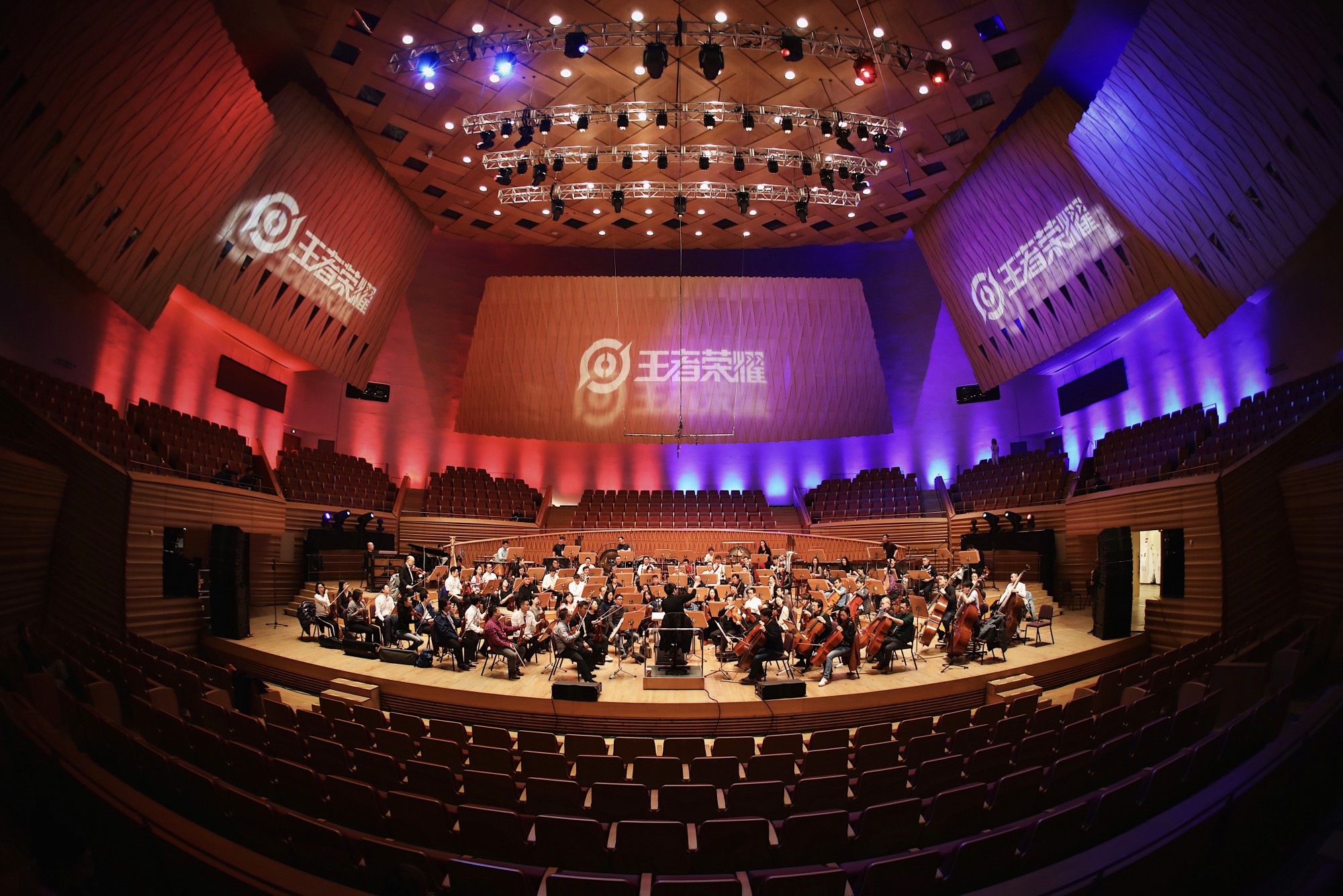 The Honor of Kings Concert has gained extensive attention from the young generation. 
Q: What is TiMi's position on soundtrack IP?
A: As music is part of the game, we will have an overall IP plan that covers the music. We will focus on creating new musical themes as the game's IP develops, and present iconic works by combining music that players will respond to.
Q: Some game developers are exploring new technologies and hardware, such as 3D audio and Dolby Atmos, to aid in creating an immersive games and esports experience for players. What is your take on these emerging audio technologies?
A: We value new technologies and are dedicated to improving the players' overall experience. Many effects that we are now familiar with were once innovative breakthroughs. "QQ Speed Mobile" is the world's first mobile game to adopt Dolby Atmos. We learned a lot from the project and will continue to apply and optimize it in upcoming projects. We are also planning to try vibration and spatial audio effects.
Q: According to a report by Sensor Tower, 37 games registered overseas revenue of over US$100 million in 2020, a year-on-year growth of 48 percent. Many game projects you have participated in are available in overseas markets. How can you create game music that appeals to overseas players who may have different cultural backgrounds and aesthetic tastes?
A: Music is a universal language. As long as the music is good and fully integrated with the game, it will undoubtedly be favored by overseas and domestic players. TiMi is proud to have received more than 50 global game music awards and nominations, as judged by prominent people from all over the world. For example, we found that international players of "Arena of Valor" have different requirements for the world view from Chinese players of "Honor of Kings", so we tried to define the game world with music. In other words, for games with global players, we need to think more when using music to build the game world.
Q: According to QuestMobile's 2020 Generation Z Report, there are 320 million Gen Z people in China (those born after 1995). They account for 28.1 percent of all mobile users and are anchor users of games like multiplayer online battle arena (MOBA) games. Do you try to diversify your game music design and production for different age groups or other specific traits?
A: We've been working hard to make our music "young". Next-generation gamers are exposed to extremely diverse entertainment. They hate being too serious and stereotypical, and are open to more crossover and out-of-the-box experiences. China's own unique asthetic and creativity are gaining in popularity, which also attracts Gen Z.
Meeting user needs is our first priority. We try to avoid working in isolation, especially when undertaking key projects. We talk to players in advance to understand their audio needs and aesthetic habits, which offer important references for our creations. For "Honor of Kings" players, we presented the electro-symphonic "Christmas Battle" in 2016 and pop-style "Surfing" in 2018. We have been keeping up with popular trends such as neo-culture creativity, concert and virtual idols to bring the best works to players.
Q: The TiMi Audio Lab has seen considerable growth under your leadership. What can peer companies learn from Tencent and TiMi when attracting and cultivating talent? What are your personal and team goals for the future?
A: The TiMi Audio Lab focuses on improving team members' game understanding, audio expertise and change-management ability through practice. The development of the game industry provides a big platform for professionals with different expertise and experiences to excel. We want everyone on our team to love the work and strive for excellence. We attach great importance to the development of our central platform so everyone can give full play to their talents and achieve success.
We still need to respect and learn from past classics. At the same time, we hope to create new classics ourselves. We will keep working hard to achieve our goals.