Protecting IP: One of the Top Priorities for Danny Marti, Tencent's New Head of Global Policy
2021.05.27
Creating successful, well-known intellectual property isn't easy, and protecting it in a globalized, connected world might be even harder. But protecting IP is critically important, particularly to inspire others to create unique, creative IP and further fuel the explosion in creativity and entertainment that we've seen over the past several years.  
Protecting IP will be just one of the important responsibilities to be handled by Danny Marti, who is joining Tencent as Head of Global Policy in June. We asked him a few questions about his background and how he'll approach his new position.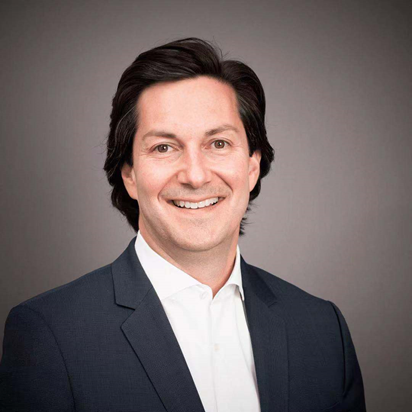 Danny Marti will join Tencent as Head of Global Policy in June 2021.
1. Can you tell us a bit about your background?
I have often joked that my family resembles a mini–United Nations: my father is from Barcelona, Spain and my mother is from Santiago, Chile, but as we look farther out to grandparents and great grandparents, we also pull in several other countries. My parents met in Germany, and then moved to Washington, D.C. after my father received a position teaching philosophy at a local university.
This multinational family and upbringing inspired me to study International Relations at Georgetown University. I later went on to study law, receiving my Juris Doctor from Emory University, partly because of the university's collaborations with the Carter Center (named after former U.S. President Jimmy Carter and his wife Rosalynn), a non-governmental organization, which focuses on promoting peace, resolving conflicts, and preventing diseases.
In law school, I quickly learned that I wanted to focus on intellectual property and internet law and worked for many years in this area. In 2014, United States President Barack Obama asked me to serve as his "IP Czar" at the White House, a role where I was responsible for driving coordinated IP policy and enforcement efforts across various government departments and agencies. Prior to joining Tencent, I served as the Head of Global Government Affairs at a FTSE 20 company headquartered in London.
This summarizes part my professional background, but may not tell you who I fully am. I am a husband to a wonderful woman Lauren, a father to three truly incredible kids – Miles, Alyssa and Grayson, and a brother to two supportive and loving sisters Patty and Andrea. My family has grounded me and helped me along each step of the way in life in more ways than I have time to share today.
2. Why did you decide to join Tencent at this stage in your career?
I have known Tencent for many years and have enjoyed visiting the headquarters during some of my visits to Shenzhen. With each visit, I walked away impressed by the company's investments and leadership across gaming, music, movies and social media, among others. By whatever standard one uses, Tencent stands out as first-in-class. Having spent my professional career supporting creative and innovative sectors and companies, this role presented a unique and exciting opportunity to build and manage a team that supports Tencent's businesses, policy engagements and partnerships around the world. Although there is much uncertainty in the world at this time, I believe in the company's mission to be driven by user value and in the sustainable development of society.
3. What are you most looking forward to in your new role?
I am excited about the set of challenges and opportunities – both of which will place the team at the center of some of the most important dynamics and policy debates of our time. I look forward to supporting Tencent's important partnerships around the world and to continue to champion many of the same causes I have worked on over the years, from supporting a vibrant, creative ecosystem to advancing the power of digital technology to address societal needs. The pandemic has reaffirmed companies must look beyond simple business objectives and dedicate themselves to improving society and meeting the needs of all stakeholders. As the head of global public policy, I am looking forward to working with my new colleagues to advance global collaboration across the public and private sectors, enhance trust and understanding among Tencent's communities, and support long-term engagements with our partners to ensure value for users and the use of "tech for good."
4. What is something interesting that most people don't know about you?
I think most people are surprised to learn that poetry was my first love. I received a poetry fellowship in college and was selected to read my poetry at the U.S. Library of Congress in the 1990s. I even thought for a moment to pursue a career in creative writing. As you now know, I did not become a celebrated poet in my own right, but ultimately chose a career in law and public policy. While some may think those fields are at oppositive ends of the spectrum, I see it differently. The role of the poet, historically, has been to inspire action, to think critically…and to build understanding and awareness of the human experience to advance society.
With this background, you may now be less surprised to learn that while I was at the White House, I asked the then-California Poet Laurate to write a preamble for one of my upcoming government reports to be issued by the Executive Office of the President. Many of my White House colleagues looked at me strangely at the time, with several reminding me that no poet has ever written a poetic preamble for an otherwise unpoetic government paper. I responded: "I know, and that changes now."