Doctor Checkups and Hospital Visits are About to be Transformed in China
2021.06.29
It hasn't always been easy to see a doctor in mega cities like Beijing and Shanghai, with populations of more than 10 million. In the past, long lines were common and all appointments were often already booked.
Fortunately, technology is coming to the rescue. For hundreds of millions of people in China, the experience of seeing a doctor has improved thanks in part to the launch of online appointment booking and consultations.
The improvements have been noticed by a Canadian YouTuber living in the Guangxi Zhuang Autonomous Region in Southern China. The vlogger recently explained the value of an online hospital, noting the use of AI – artificial intelligence – to provide patients with better access to medical care while also making hospitals and doctors more efficient.
Digital assistants like Weixin, the multi-purpose messaging, social media and mobile payment app widely used in China, can enable users to book medical appointments, pay hospital bills, purchase over-the-counter medicine and consult with doctors via chat. Tencent's digital platform gives patients access to a network of more than 38,000 healthcare providers who have opened Weixin Official Accounts.
Weixin offers a growing range of healthcare-related services.
This is just one example of the roles that technology companies can play in improving the patient experience while making medical services more accessible to the public. There are countless possibilities for the use of technology in the healthcare industry.
Realizing dreams of a new healthcare system in the 2030s
In the near future, technology will have an impact at every step of the patient's healthcare journey. Interconnected medical records will be available for each medical professional that provides care to patients, even if it's the first time they've met.
For example, if a patient calls an ambulance, both the ambulance driver and the receiving hospital will already have a very clear idea of the patient's medical history and needs, even before they arrive at the hospital.
With the use of AI, the electronic medical record (EMR) will be tailored and curated to each unique medical setting, which will result in faster and more accurate care. Advanced technology will help all providers understand a patient's needs, allergies and pre-existing medical conditions.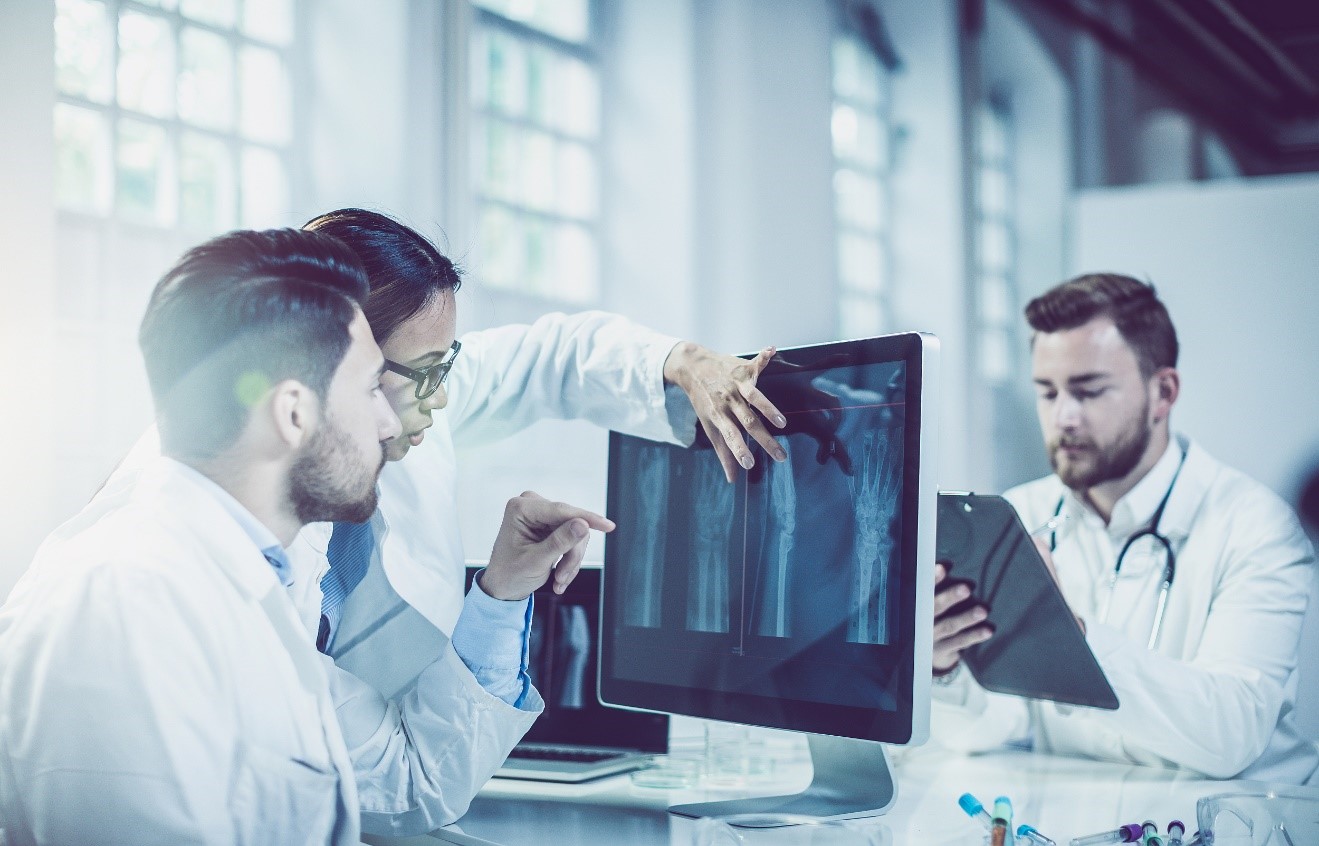 The interconnected EMR and AI will result in faster and more accurate care, which helps improve the patient's experience.
Additionally, the hospital will have the technology to track the exact location of an ambulance, when it's expected to arrive, and the flow of resources within the hospital, including which doctors and nurses are available. This allows the hospital to mobilize the right people to the right location.
Secondly, technology will fundamentally change doctor–patient engagement. Today's advancements are different than the original computerization of the healthcare system in the 1990s, which drew doctors away from patients and toward computer screens. The next level of digitalization will not be tied to fixed infrastructure. It will free up time so physicians can engage more meaningfully with patients.
For example, a doctor may wear a small microphone to record conversations with a patient. Natural-language-processing models tailored to the doctor's style will pick up important keywords. The conversation will be structured into a data schema that can be used in the back end and EMR. AI models will capture and immediately structure the data, unlike the free text seen in EMRs today.
This care strategy will help minimize drug interactions. If a doctor prescribes a simple drug treatment, EMRs and technology will be able to prevent the overuse or misuse of drugs, and side effects due to drug interactions. If a patient needs to be admitted to a hospital, tracking software will allow for better flow management so patients can be moved to the correct department and hospital staff will have much better oversight on which patients are ready for discharge and when, reducing patient backup.
Another way technology will help is with access to operating rooms. If a patient needs surgery and a specialist is not available locally, an expert surgeon in another location can conduct the procedure using robotic surgery applications and 5G connectivity.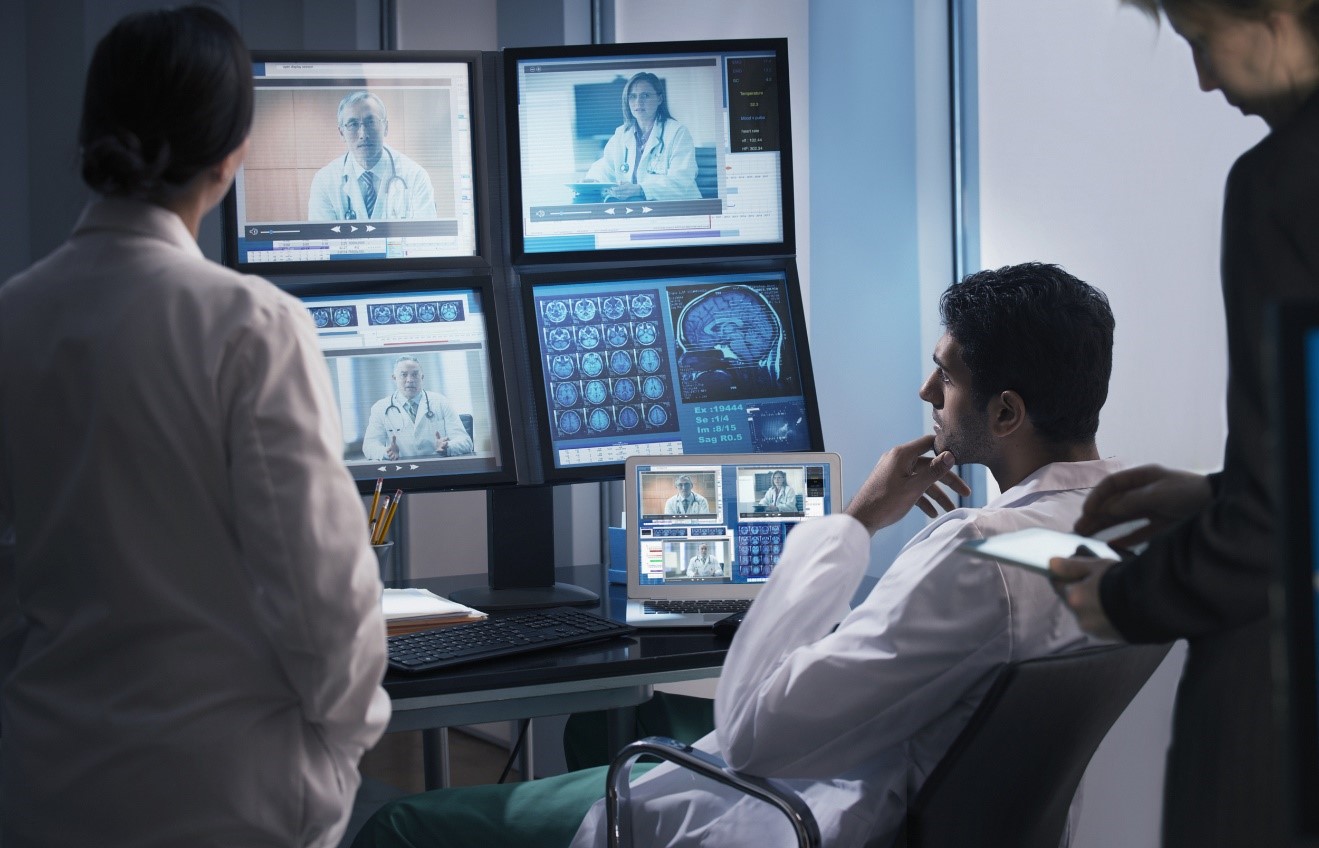 Remote doctor checkups and robotic surgery applications are expected to save more lives in the near future.
Eventually all medical organizations will have connected electronic health records or an AI engine to catch any side effects from drug interactions. Investments in these tools is minimal -- all that's needed is internet connectivity and a government mandate to have a common medical data standard and interoperable framework.
How technology companies can contribute to smart healthcare
Connectivity, computing power and advanced modelling are fundamental to innovation in digital healthcare, enabling them to bridge the gap between doctors and patients -- and connectivity is in Tencent's DNA.
Through the Tencent Healthcare Weixin Mini Program, Tencent's extensive connectivity and in-depth operational capabilities can help medical institutions upgrade their online and offline operations and make quality medical and health services more convenient to its 1.2 billion users.
Tencent is already working with many hospitals and medical institutions to explore new venture opportunities. We are currently collaborating with hospitals to develop diagnostic imaging solutions powered by AI. We also called for the "5S" protocol for digital healthcare, which includes:  
Standards – a recognized standard for digital healthcare

Security – including data security and privacy protection

Scientific – any innovation must strictly pass clinical verification

Supplementary – digital technology should be seen as a digital assistant to medical services instead of the lead

Service – to not only serve the mainstream population, but also minority groups such as the elderly and the disabled
Of course, the most important component of healthcare is in the name: care. Technology may be able to solve specific pathology and diseases, but it takes a human touch to engage, communicate and empathize with a patient. The combination of technology and human interaction is essential for the most balanced and impactful care.
Read More:
How technology can improve the patient experience: A view from Tencent's Alex Ng