Nursing Homes Turn to Technology to Improve Elderly Care
2021.09.24
When people talk about technology these days, they likely aren't referring to elderly patients in nursing homes – but that's changing. Technology has the potential to make our golden years healthier and happier, and one nursing home in Shenzhen is already seeing benefits. They say patients have begun to show improvements in attitude, mental acuity, and overall condition since the new technology has been rolled out.
The Shenzhen Nursing Home is using the technology to improve patients' health, safety and well-being while addressing industry challenges.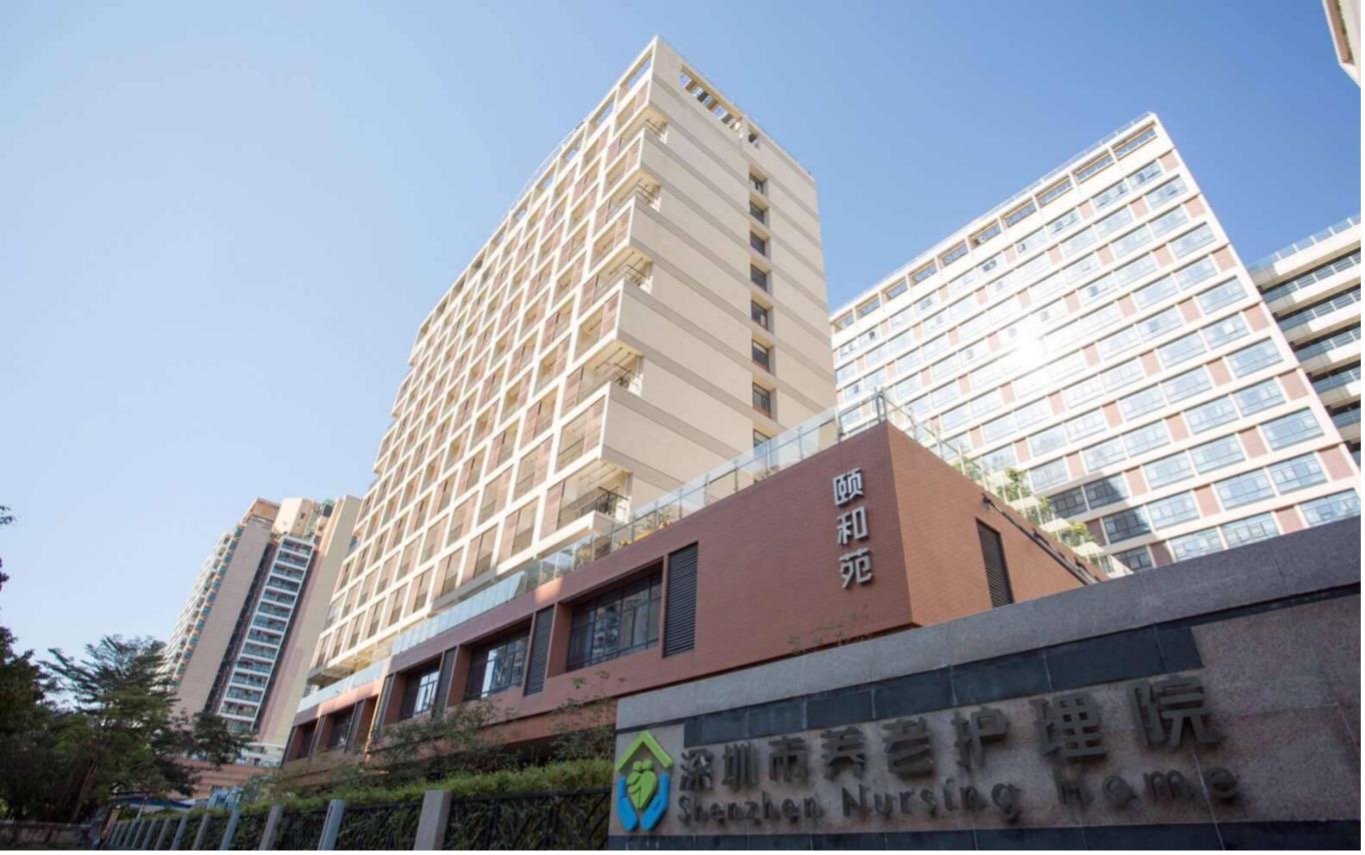 Shenzhen Nursing Home
According to the United Nations, there are 727 million people aged 65 years or older worldwide, and this number is projected to more than double by 2050. Increased life expectancy puts tremendous pressure on the socio-economic structure of many countries as costs associated with elderly care skyrocket. 
As people live longer, the demand for nursing homes is expected to increase sharply in the next few decades. That, combined with a workforce not nearly big enough to support the new demand, is creating big challenges for the industry. It also means governments and businesses will need to find ways to keep costs reasonable – which is where technology comes in. 
Artificial intelligence is one technology that can make a difference in seniors' lives. Tencent has been working with the Shenzhen Nursing Home since 2019 to apply AI technology to improve care. 
For example, the nursing home uses an advanced alarm system called "Invisible Caregivers" that employs more than 100 detectors to sense when a person falls, and then calls for an ambulance. It can also alert staff when an elderly person approaches the boundary of the nursing home, to prevent them from wandering away and into possible danger.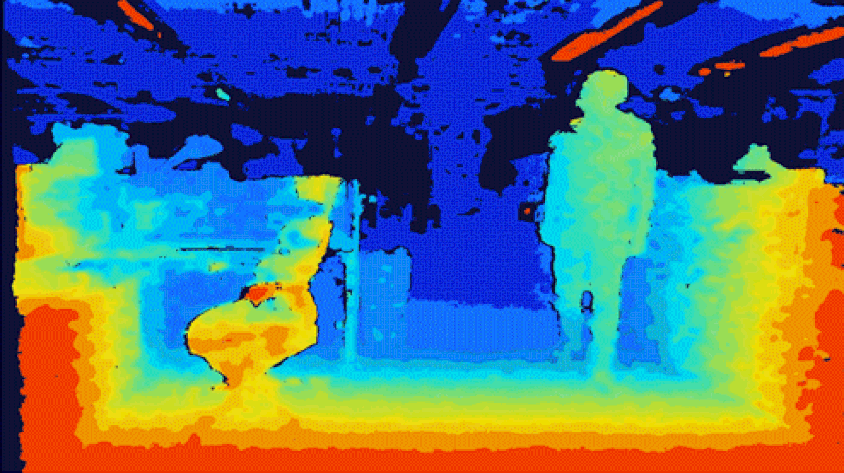 Tencent's research team "falls" on the ground hundreds of times to test the fall detection technology being used by the nursing home. 
A chronic shortage of nurses and other caregivers is a common challenge across the elder care industry. Caregivers are required to take care of several people simultaneously, which makes it very challenging to monitor patients' physical condition and respond immediately if needed.
"It is difficult for staff members to stay with an elderly person 24/7," a member of the research team said. "The alarm system ensures their safety by providing all-around protection and acts as an extension of the staff." 
In the beginning, cameras were only used outdoors due to privacy concerns. But now, Tencent's engineers have come up with a new method, using thermal-sensing technology rather than cameras. The alarm service is currently deployed inside and outside, making it easier for staff to keep track of patients' whereabouts.
Tencent has also developed a health monitoring system to provide accurate details of the patients' physical conditions. A tablet connected to healthcare sensors is placed next to each bed, which the patient can use to watch videos, play games and order meals. The device can also show caregivers the elderly person's physical condition and sound warnings if it detects any abnormality. An application is also being developed to let doctors and family members remotely access real-time data. 
Another exciting feature of the system is Tencent's eye-tracking technology, which allows the physically challenged to express their needs and feelings even if they cannot speak or move. 
The eye-tracking technology is also being used in the rehabilitation centre at the nursing home. Tencent created an eye-movement training game to help people with dementia. These patients usually lack proper sensory stimulation, causing the degeneration of body functions. The training game includes the stimulation of sight, hearing, smell and touch, which has so far shown good results.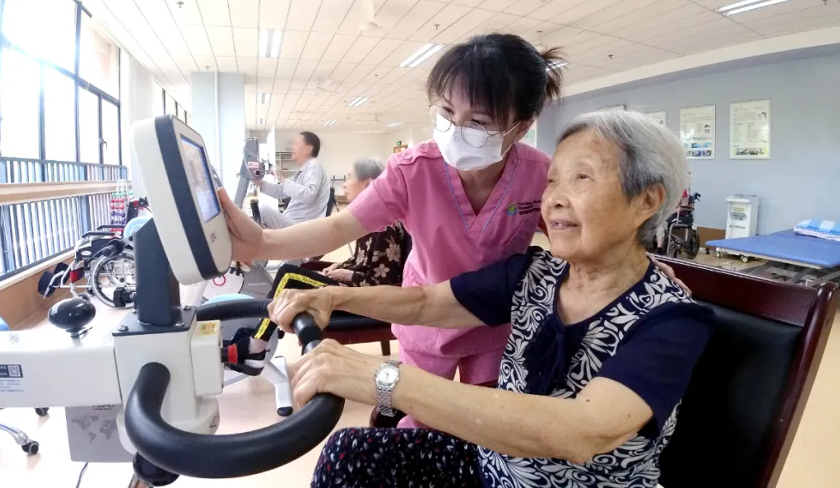 An elderly patient uses a rehab machine under the guidance of a therapist.
Advanced technologies in nursing homes provide top-quality services more efficiently, and to deal with the severe shortage of skilled professionals. Tencent's research and tech teams are constantly looking for ways to improve the services in elderly care, because they are grandparents, mothers, fathers, and friends. Giving them the tools to be healthy and live well is something we all support.
"Although our love and care cannot be replaced by technology, it does make our love stronger and warmer," a research team member said.