How Chinese Mom-and-pop Stores are Embracing Digital Payments to Enhance Productivity and Sales
2022.01.11
From wet markets in suburbs to merchants in big cities, small, independent businesses in China turn to Weixin Pay for digital bookkeeping and attracting younger consumers. 
"You have received four yuan (US$0.6) via Weixin Pay." 
Tofu business owner Naigui received the notification from a payment function embedded in his messaging app Weixin, as he was spending leisurely time with his friends.
The payment alert comes from a customer at his unmanned stall, who scanned the QR code to pay for the products he picked up.
Naigui counts as a cohort of wet market merchants in a village called Gaozeng in Guizhou Province, who have turned to the digital payment system over the years to efficiently run their business. Customers buy fruits and vegetables left in woven baskets by scanning Weixin Pay QR codes next to each item. The merchants come back in the afternoon to wrap up, after taking care of other businesses during the day.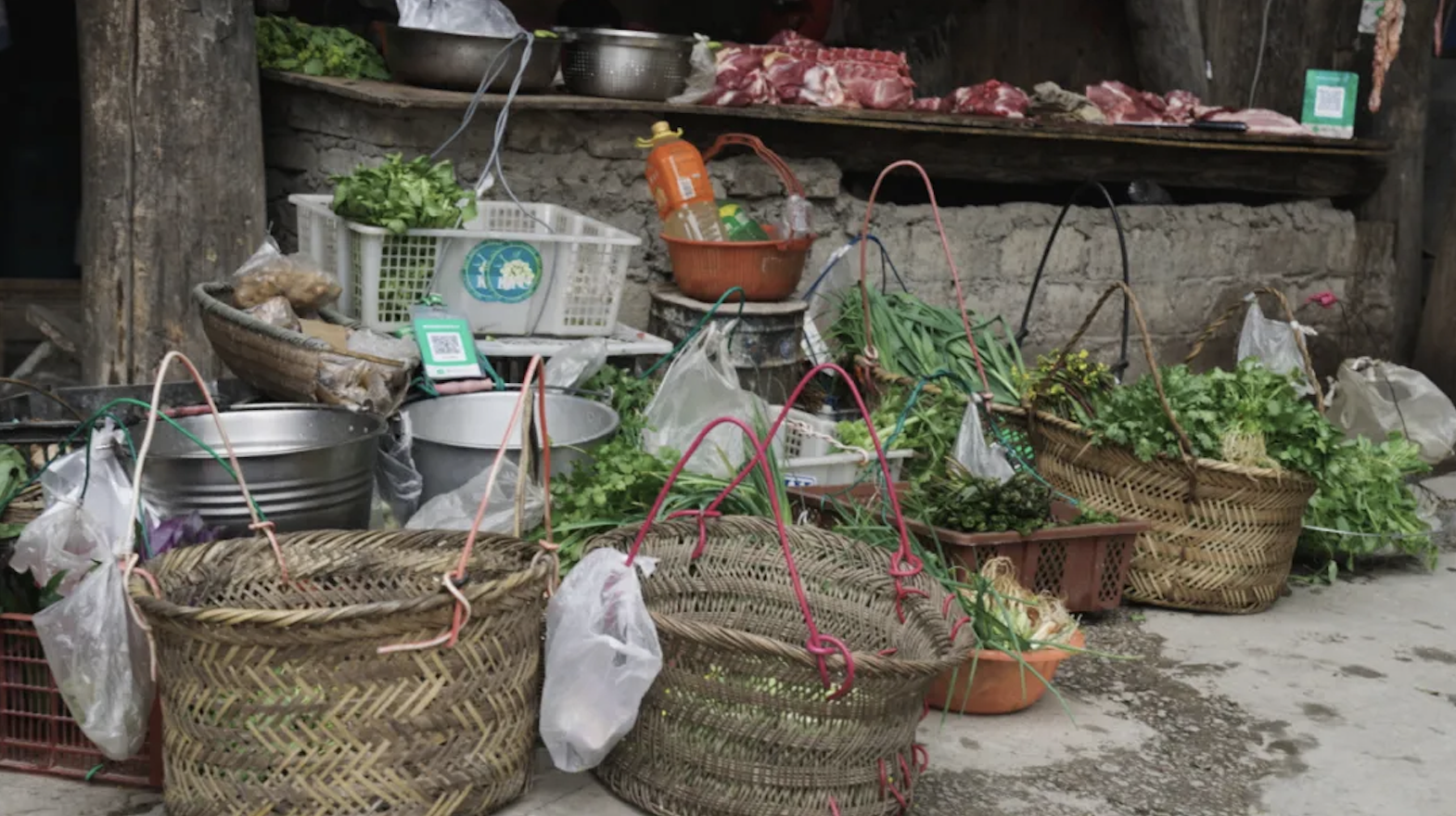 Customers buy fruits and vegetables left in woven baskets by scanning Weixin Pay QR codes.
Scan and Go
Credit cards were never a popular form of payment in China. The country leaped from a cash-based society straight to mobile payments in a short period of time. From a retail perspective, they were simple for both consumers and businesses.
Especially for small businesses, if you can print out a QR code, you can get paid anytime, anywhere. Plus, merchants can keep track of transactions more precisely online, without having to record one by one by themselves.
A large number of small and micro merchants are receiving payments through Weixin Pay, with more than 100 million payment codes issued to them.
Naigui explains that the unmanned payment system happened naturally in a community like Gaozeng where people in the agricultural industry are seeking for more opportunities like opening restaurants or auto repair centers.
"We are all like this here, no one steals."
Harnessing the Power of Multi-Functional App 
Li, the owner of a tailor shop in Yibin, Sichuan Province, said Weixin has helped the business find new customers around the world and a new revenue stream online. 
Li's shop is one of nearly 40 tailor stores in a district called Lin Jia Xiang, where they have been passed down from generation to generation since the late 1970s.
In order to engage younger shoppers who are more used to buying clothes off the shelves, communication and accessibility were the two keys to keeping her business relevant to the new generation. 
Li gave her business a digital upgrade, such as actively communicating with customers on Weixin, counseling styles and fit.
Customers send their money via Weixin Pay after the online consultation without having to leave the chat, making the platform an indispensable tool for the tailor shops to run their business smoothly.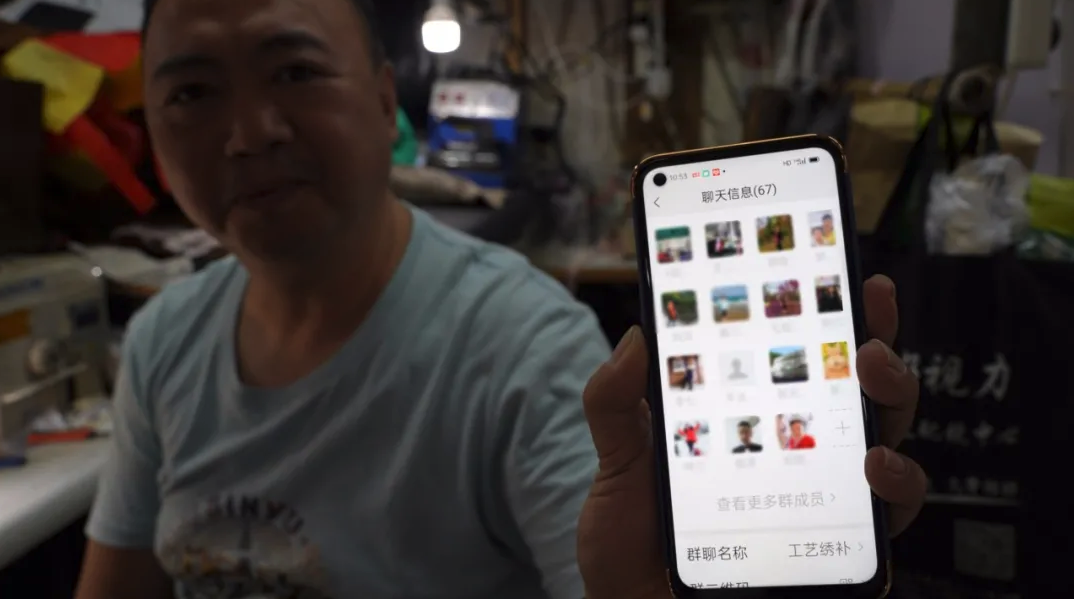 Li uses Weixin to communicate with customers and receive payment.
Li is one of many owners who have operated their businesses as usual during the pandemic, thanks to the widely use of digital payment. Since June 2020, Weixin Pay rolled out a series of "Fireworks Programs" to support small businesses in China to recover from the pandemic. The programs aimed to invest more than 10 billion yuan in reducing deposit fees and offering marketing materials, as well as helping them integrate online and offline operations.
When speaking at the Weixin Open Class Pro 2022 on Jan. 6, Tencent Vince President and head of Weixin Pay Zhang Ying revealed that the payment service has never made profit-making a target for payment business serving small and micro merchants. Zhang said the business segment was seeing loss in sales as a matter of fact, and that Weixin will continue to offer subsidy worth over 10 billion yuan for the merchants in the next three years.