From Near and Far: How Tencent's Weixin is Uniting Families This Spring Holiday
2022.01.31
Ahead of China's Spring Festival, millions of people are on the move to reunite with loved ones — with a little help from Tencent's Weixin app. Whether traveling by plane, train, cars or computer screens, the multipurpose social platform is on hand to bring families together this holiday.
The Spring Festival, also known as the Lunar New Year, is Asia's answer to Thanksgiving in America or Christmas across Europe. At this time, huge swathes of the population return to their home cities and villages to celebrate the occasion together.
But as the pandemic enters its third year, many people are foregoing the traditional trip home altogether. These stay at home participants can tune in to Weixin's live broadcast of celebrations happening across the city, or use Weixin to chat face to face with loved ones thousands of kilometres away.
At home or on the road, the Tencent ecosystem is well primed to ring in the Year of the Tiger. Read on to learn more.
From Booking to Boarding
Booking flights and navigating airports can be stressful at the best of times, and the challenge is compounded during the festival period. The key to hassle-free travel is planning, and Weixin's smart airport solutions ease air travel paint points without needing to leave the app.
Users can check flight schedules and airport information, check-in, get the electronic boarding passes and get real-time airline updates all through the app. Hotels, transfers or car hire can also be booked via Weixin.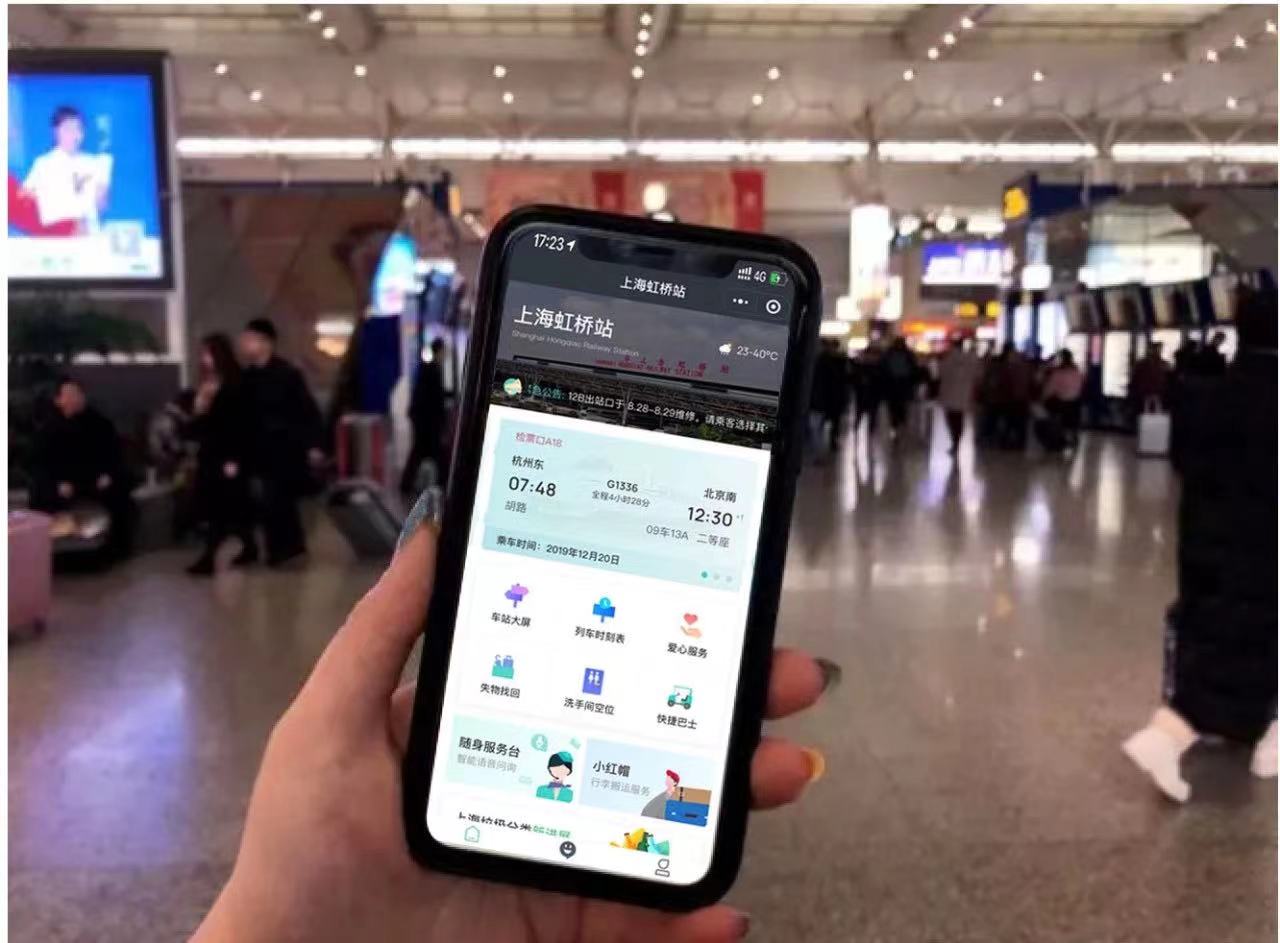 Passengers can check the status of high-speed trains in a mini program.
It's a holiday present for merchants as well. Users can access retail, dining, leisure and entertainment services at the airport and pay for purchases using Weixin Pay. Passengers preparing to travel can shop for gifts prior to their trip and pick up the goods before boarding. This saves them the trouble of carrying items and having to clear them with security. 
Have a (Virtual) Red Packet
With Spring Festival travel plans on hold for many as the pandemic continues, technology allows cherished traditions to continue in digital format. The exchange of hongbao, lucky red packets filled with money, is one such ritual.
Weixin's digital version, launched in 2014, has become the perfect alternative for its one billion users, many of whom will be celebrating from home this year. Using Weixin Pay, small sums of money can be sent to colleagues, friends and relatives, accompanied by personalized greetings, animations and stickers.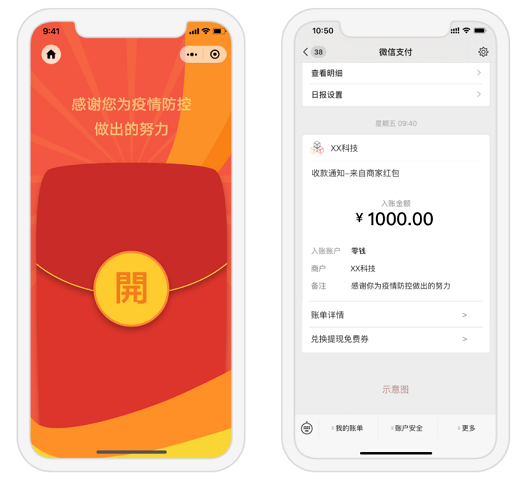 Some enterprises sent red packets to their employees who chose not to travel home in an effort to halt the spread of the pandemic.
Senders can be present via group voice and video calls as recipients receive their hongbao, and Weixin's recently introduced Easy Mode ensures that elder family members don't miss out on the fun.
Families can stay connected with group calls and watch the Spring Festival Gala broadcast together. 
Touchscreen Travel
The extended holiday period is a popular time to visit museums, cultural sites and scenic destinations. Local exhibitions might not be open this year, so why not take a trip to Europe's cultural capitals for a few hours?
Leading international institutions including the Louvre in Paris, Van Gogh Museum in Amsterdam and Museum of Modern Art (MoMA) in New York have made their collections accessible via Weixin, complete with audio guides in Putonghua. Users can even make a stop at the gift shop, with museum merchandise available online.
Likewise, Mini Programs bring sites such as the Dunhuang caves and Forbidden City to life using animation and games. Digitalization not only makes it easier for cloud travelers to visit but preserves these cultural treasures for future generations.