Tencent Executives Share Views on Carbon Neutrality
2022.04.19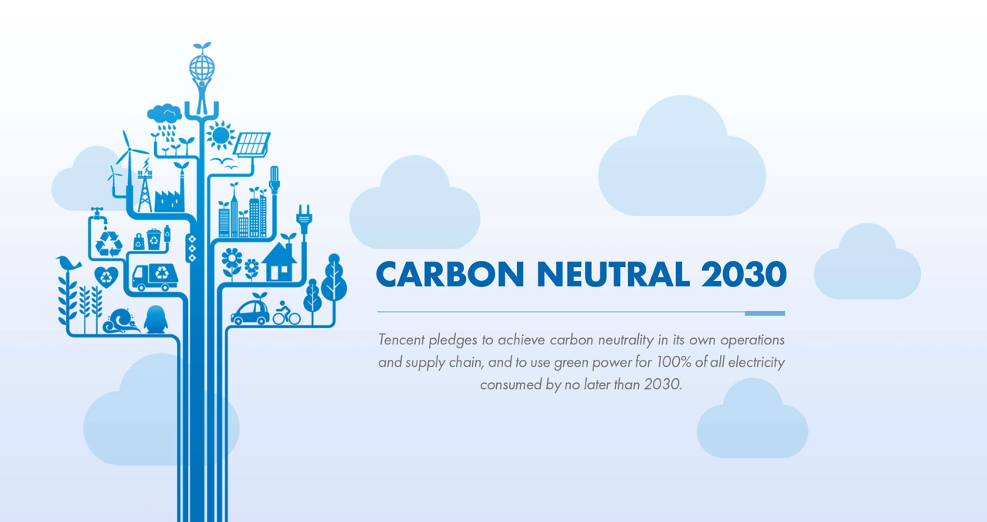 In February, Tencent announced its plan to achieve carbon neutrality in its own operations and supply chain by no later than 2030. The company also committed to using green power for 100% of all electricity consumed by the end of the decade.
With sustainability placing greater emphasis on the company's operations, Tencent Perspectives summarized the executives' views on the carbon neutrality and why this has become part of the company's strategic goals.
Tencent Chairman Pony Ma first raised the carbon neutrality topic at the 2020 Corporate Conference, where he mentioned his increased interest in learning about the human-nature relationship since the pandemic. He highlighted that tech companies like Tencent should care more about their relationships with the environment, climate, and nature in their business development. "As a tech company, Tencent should prioritize its planning and commitments with sustainability in mind," he said.
David Wallerstein, Tencent Chief eXploration Officer, is one of the top Tencent executives who has been bringing their personal belief in tackling environmental challenges into business plans.
"Humans impact the Earth's ecology as a result of their activities for survival, leaving our ecosystem with many challenges," Wallerstein said in a recent intranet post. "The way we are doing more research in topics like FEW (food, energy, and water) and carbon emissions, is just like when we first approached the internet – not knowing what to do. But as time goes by, this situation will change."
Davis Lin, Tencent Senior Vice President who leads the company's carbon neutrality strategy, stresses that carbon neutrality should not be separate from the rest of the business operations. "Tencent should not only achieve its own carbon neutrality but also serve as a 'connector' to promote the historical process of low-carbon transition across society," he said at a live broadcast in February.
Zhai Yongping, senior consultant for Tencent's carbon neutrality strategy and a lifelong practitioner in carbon neutrality efforts, proposed that "the process of achieving carbon neutrality requires cross-sector collaboration." Currently in his 60s, Zhai said he walks to and from work each day, covering over 20,000 steps daily. "I am extremely excited to be able to use my lifetime experience, to contribute to society via Tencent." (Read Zhai's view on the energy challenge.)
As the head of Tencent's Smart Industries and Service Group, Li Qiang firmly believes that digital technology will be pervasive in combatting environmental problems and play a vital role in achieving carbon-reduction efforts.
Li has been leading his team to focus on exporting Tencent's digital technology and identifying the best path for industries to achieve their carbon neutrality goals.
Xu Hao, head of the Carbon Neutrality Lab, believes carbon neutrality is about acting today to pave the path to the future, even though those taking action may not benefit from their actions immediately. He uses an analogy of birch and pine trees, which take 40 and 80 years to grow, respectively.
"If you plant a birch tree today, it is for your kids. If you plant a pine tree, it is for your grandchildren," he said. "By the time the pine is mature enough to be cut, I will no longer be here. But it still matters to the future generations."
Learn more about Xu's insight into the company's carbon neutral pledge.