Tencent's New Strategic Development Expert on a Carbon Neutral Future
2022.06.08
At an age when many people start to think about retiring, Yongping Zhai is helping Tencent pursue the dream of carbon neutrality and reduce the global competition for resources.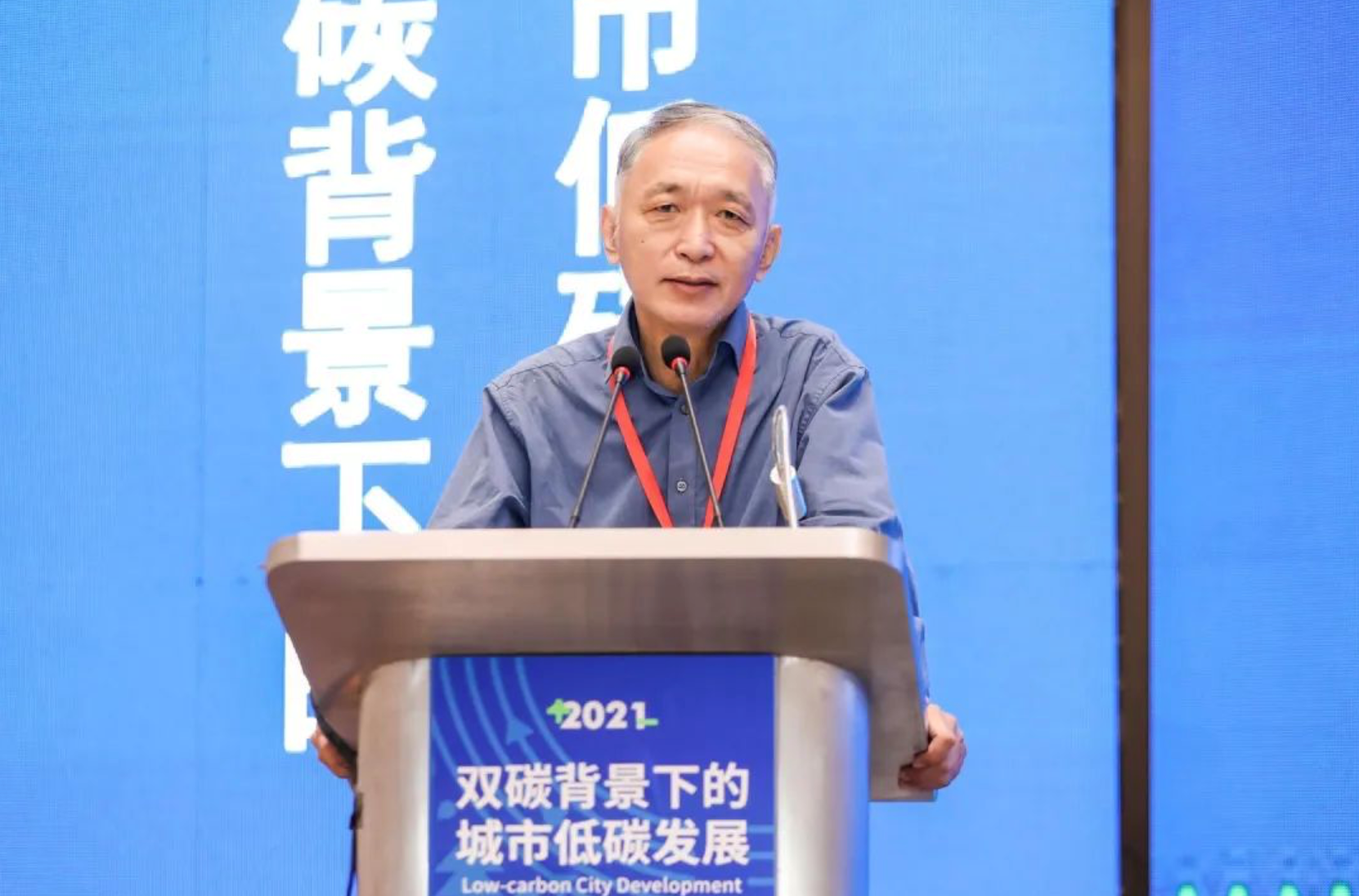 Zhai Speaks at the 2021 Asia-Pacific Forum on Green and Low-Carbon Development.
Suffice to say that Zhai is not a typical Tencent new hire. For starters, he's an active 62-year-old who mostly worked abroad since graduating from Tsinghua University with a bachelor degree in 1983. He returned to China in July 2021, bringing a wealth of experience in the energy field to his new role as a senior advisor at Tencent's Strategic Development Department.
We recently sat down with him to talk about what it's like to take another leap in his career in his 60s and his dedication to helping the company go greener.
Below is an excerpt from our conversation with Zhai. His answers have been edited for brevity.
"Joining Tencent Has Been Like Entering a Parallel Universe."
In early 2021, I was contacted by a Tencent hiring manager who was looking for people with expertise in the field of carbon neutrality. I told her I was too old for job hunting but would introduce her to some good candidates. During that process, I ended up talking to several other Tencent leaders about carbon neutrality and the role of technology in reducing the impact of humans on the planet. Many of their ideas were exciting to me, so when Tencent invited me to join the company I accepted with pleasure.
Joining this team has been like entering a parallel universe and seeing myself in another time and space. I am excited to share my decades of experience and insights in this industry and make a contribution to society through Tencent.
Getting to Know the Company
When you get into a new environment, you need time to understand and adjust to the surroundings. You need to understand where you are, what is the relationship between others and you, and what role you have to play. I can say that I've adapted to my post relatively quickly.
In my career, I have mostly worked for international development banks in which their organizational structure and hierarchy were relatively complex. Tencent is simpler, flatter and more open, and I have access to the ideas of the upper level in many cases. Tencent encourages employees to explore and allows trial and error, which is unimaginable in most international financial organizations. This is very important for innovation.
The company also allows people to give full play to their personal characteristics. As I always like to say, "Do what you want to do and what you're capable of and you can always find a place for yourself."
Working with Younger Colleagues
I have never felt any difference between myself and young people, whether in terms of the thinking process or even physical strength. I think 60 is a 'golden age,' even though society keeps sending messages that age is a hurdle.
I walk more than 20,000 steps every day, to and from work, and occasionally climb mountains on weekends. In my spare time, I also binge-watch some TV series and variety shows. I've been studying Japanese to keep myself curious and agile and keep my mind open. Spanish is next for me.
I have been working for 32 years after getting my Ph.D, and there is not a single day when I don't want to go to work. I am always excited to learn something new. The same is true in life.
Making Connections in the Field
After visiting and meeting many people at Tencent, I figured out that one of my tasks is to cooperate with the carbon neutrality team, and provide support in knowledge, experience and resources. Another task is to make external and internal connections in the field of carbon neutrality.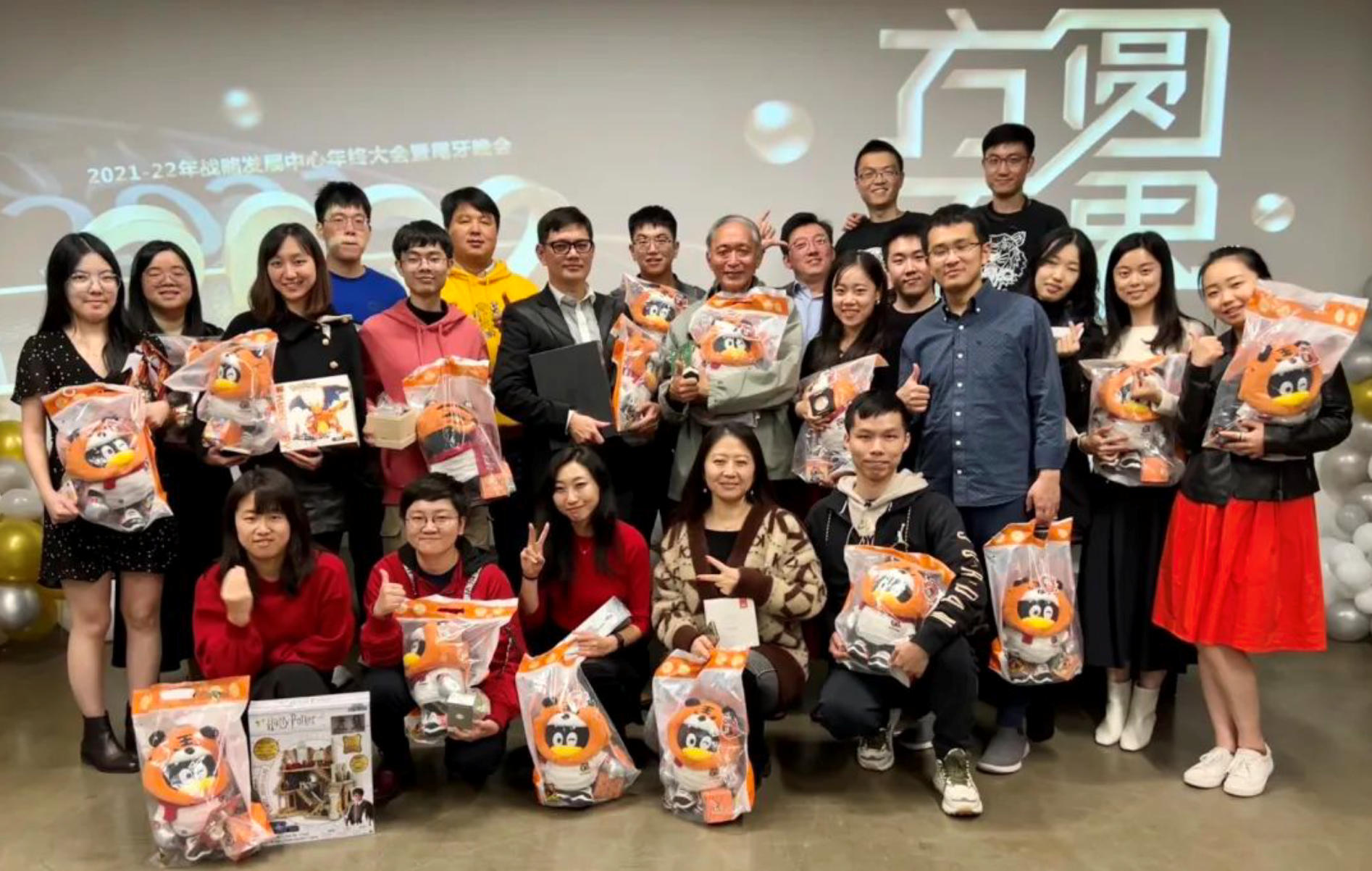 Zhai and Tencent's carbon neutrality team.
Almost every week at Tencent we meet with senior experts and professionals involved in carbon neutrality and explore areas of cooperation to advance the cause. The internal connection includes the research done by the Tencent Research Institute, product application of Tencent Cloud, new technology incubation of the Tencent Sustainable Social Value (SSV) Carbon Neutrality Laboratory, and other company initiatives.
Tencent is a huge business with various product lines and departments and carbon neutrality involves many different industries. If we can provide comprehensive solutions for our customers, it will produce better results.
Sharing the Dream of Carbon Neutrality
Emerging low-carbon technologies need policy support, incubation and most importantly, investment to support their broad expansion and development.
The early investment in the renewable energy sector, especially in solar photovoltaics and wind power, was mostly driven by policies all over the world. With such supporting policies and subsidies, around the time of Paris Agreement in 2015, we found that solar and wind energy technologies could yield considerable commercial returns without subsidies.
Now, further deployment of these mature renewable energy technologies can be sustainable, driven by the market and funded by commercial banks. Some other emerging low-carbon technologies will be essential to realize carbon neutrality in the future, but they need to be nurtured in the early stages in the same way solar and wind power were. These new technologies include hydrogen energy and carbon capture, utilization and storage, among others.
Making Quality Lifestyle with Carbon Neutrality
During the industrial revolution, James Watt invented the steam engine and the application of fossil energy changed the world. In the 1990s, information technology made the world take another giant step forward. So, what is next?
I think carbon neutrality will lead to a better quality of life. The realization of carbon neutrality will address problems such as pollution and climate change caused by fossil energy, optimize the global economic structure with increasing proportion of service industry and information technology industry.
The application of digital technology will improve production efficiency, and people's food, clothing, housing and transportation will be provided in a comfortable, low-carbon or even zero-carbon way. We will enter a circular and sustainable economy, in which everyone does their best to work and consumes rationally with less carbon footprint.
Doing Our Best – Together
Carbon neutrality is the first and foremost a global cause and a multinational affair. But don't forget, whether it's international, national, industrial, or enterprise-level, it's all done by people. Only when everyone is fully committed to helping achieve carbon neutrality can we find a solution and make our best contributions. At the same time, everyone will benefit from the process of carbon neutrality and our lifestyle is bound to change in a positive way.