Tencent's Light Innovation Challenge Brings Innovative Projects to Light
2022.08.16
Tencent's Light Innovation Challenge ended on a high note in June, with over 1,400 teams using Tencent Cloud's technology to create innovative digital platforms that help solve environmental and social problems.
The event is Tencent's latest effort to fulfil its mission of offering solutions to create social value and serve the public good.
In this Tencent Perspective, we will profile some featured projects to examine how the participating teams innovate in their niche categories to create social values.
Beavers on the Cloud
Wenwen Chu, popularly known as "Princess of the Beavers," has been determined to protect wildlife in her hometown Xinjiang, Northwest China, including beavers that are at risk of endangerment due to habitat loss and pollution.
She runs the True Nature Conservation Association which monitors and protects wild animals. By setting up over 500 thermal cameras along the Ulungur River, she and her team obtains data on beavers to conduct analysis, which enables them to develop protection strategies.
By joining Tencent's Light Innovation Challenge, they incorporated Tencent Cloud AI image recognition technology into their project, which saved them months of time running analysis. The team said they were able to obtain more accurate and timely information on the location and number of beavers, and also learn the effectiveness of their habitat restoration using the technology.
The team's persistent efforts resulted in a 20 percent increase in the number of beavers from 500 to 610, and was listed as Top 100 Typical Cases at the COP15 UN Biodiversity Conference last year.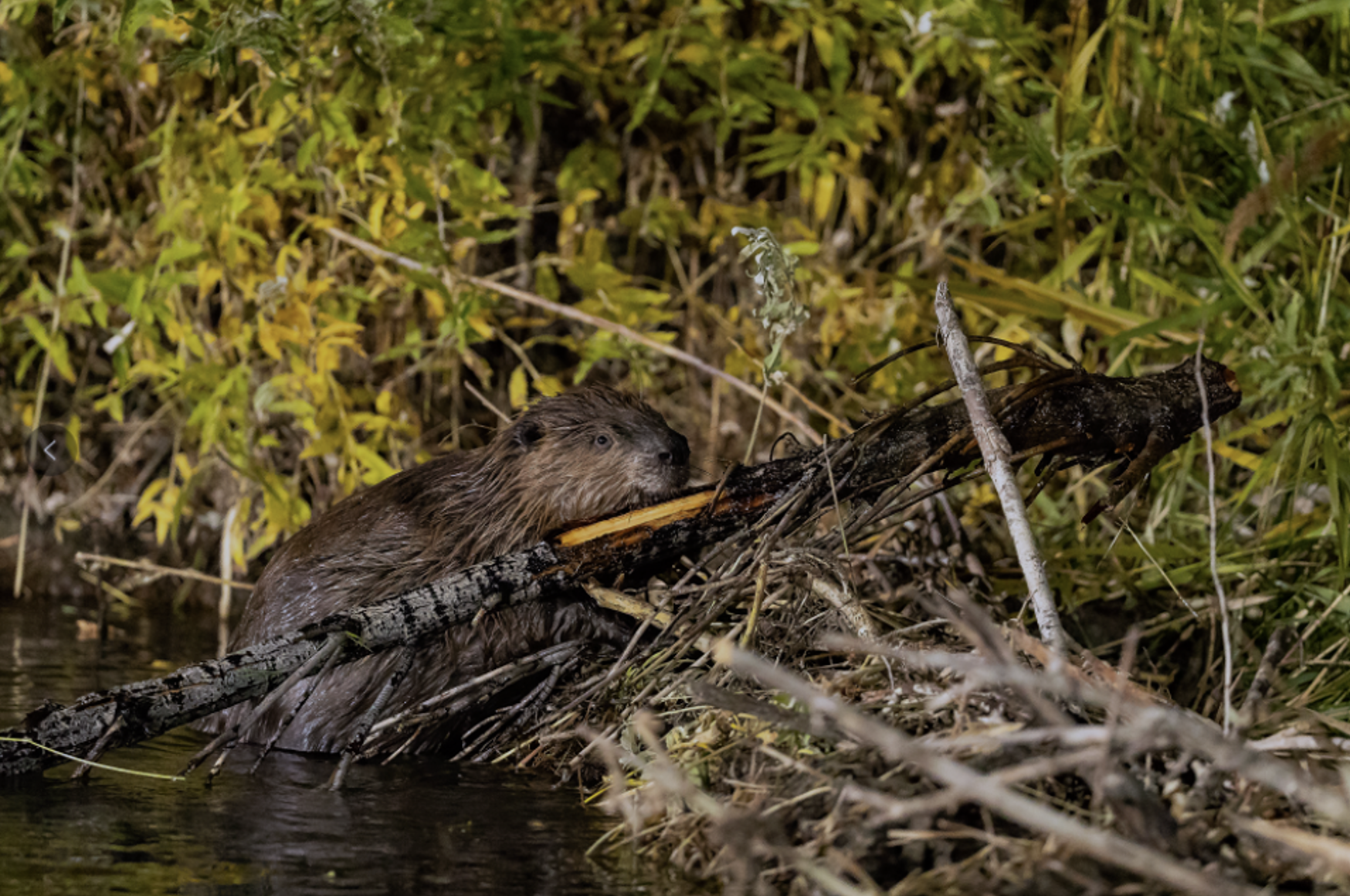 Chu captures a wild beaver building a dam along the Ulungur River.
Detecting Symptoms via Image Recognition
Jaundice is a common condition that happens in newborn babies causing yellowing of skin and eyes.
Symptoms of jaundice usually subside in 7 to 14 days, but, in some cases, they can affect the baby's growth and leave sequelae, such as motor impairment, intellectual disability, and speech impairment.
To help parents and medical staff spot jaundice in advance, Xia Song's team has developed a Weixin Mini Program that can identify jaundice and evaluate its seriousness in less than 10 minutes, so that timely treatment can be provided.
The Mini Program is powered by Tencent Cloud's image recognition technology, which has a 97 percent accuracy rate.
"We found that many parents around us struggle with detecting their children's jaundice," Song said, adding that they hope the Mini Program can help some places where medical equipment is less advanced.
The Mini Program now has over 10 million visits and is being used in multiple hospitals in Guangzhou Province, China.
Sex Education for Children
Sex education is important, but it is sometimes overlooked by parents, or they find it challenging to start a conversation with their children about the subject.
Dida Project is an initiative that offers sex education to children to help them understand everything about sex and puberty to gender identity and consent.
Supported by Tencent's Al technology, the project team designed a Mini Program which can generate sex education stories through images.
For example, if parents upload a photo of a train, the Mini Program will extract keywords such as "train," and "public transport," and generate a story to help children understand how to protect themselves in different scenarios. There is also an AI assistant to answer parents' questions on sex education.
"Sex education is more than just to protect yourself," Xuan He, the project team leader said. "We follow the International Technical Guidance on Sexuality Education from the United Nation and cover topics such as relationships, human body and development, violence and staying safe, and skills for health and well-being."
Planning Your Future Ahead
Research revealed that more than 70 percent or more of college students had expressed regret about their choice of major.
Four high school students, therefore, have joined Tencent's Light Innovation Challenge and created a Mini Program to help people further understand what they are passionate about and choose their majors based on their interests.
After filling out a survey in the Mini Program, the system will provide recommendations to the users based on their academic performance, interests, personality, salary expectation, and stress tolerance.
The team hopes this Mini Program can help high school graduates make wiser decisions, especially those living in small towns and villages in China, who do not have sufficient guidance or mentor systems.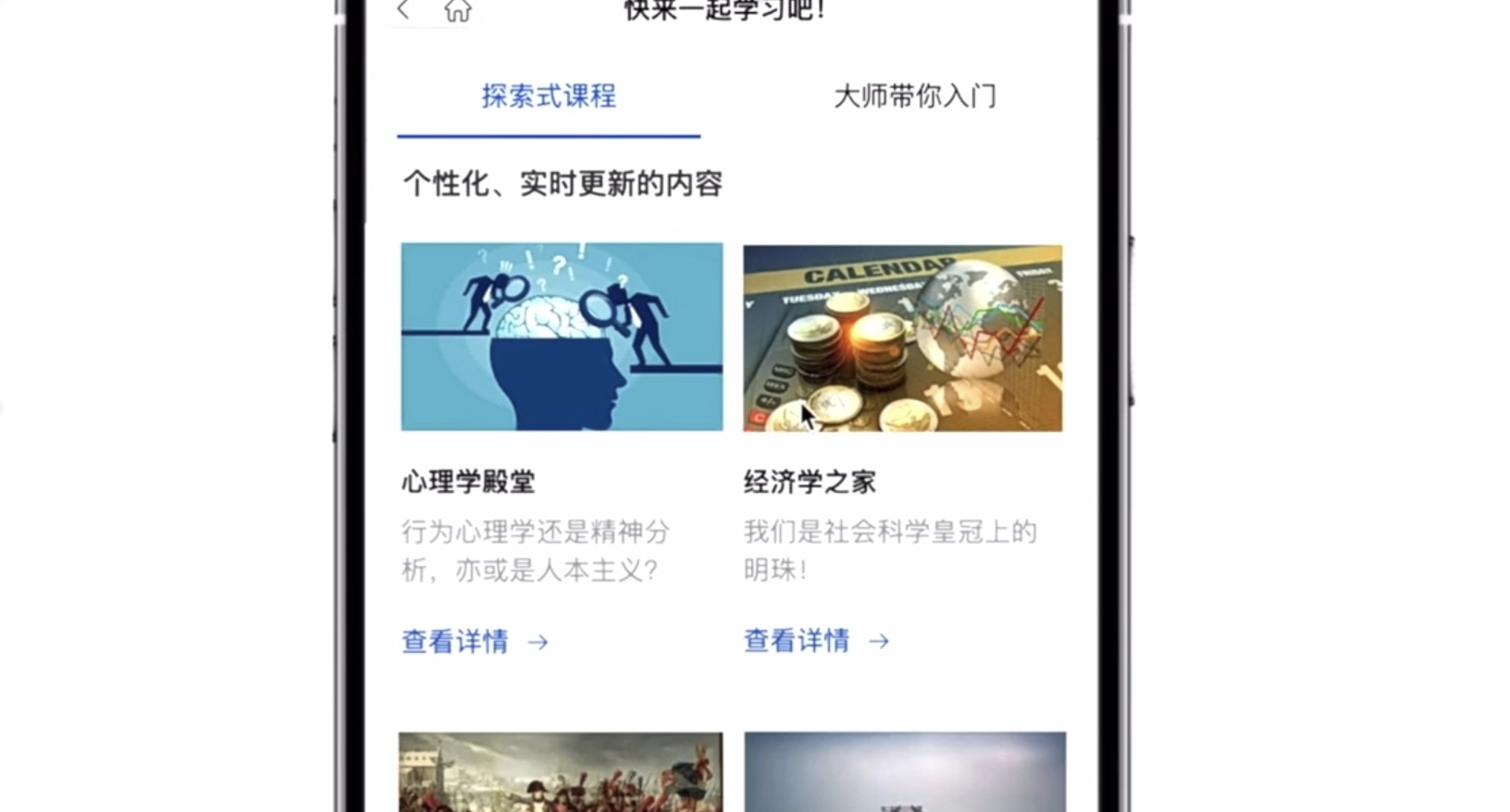 The Mini Program has sample lectures introducing different university subjects, such as psychology and economics.