Tencent Completes Major Migration of its Services to Tencent Cloud
2022.08.31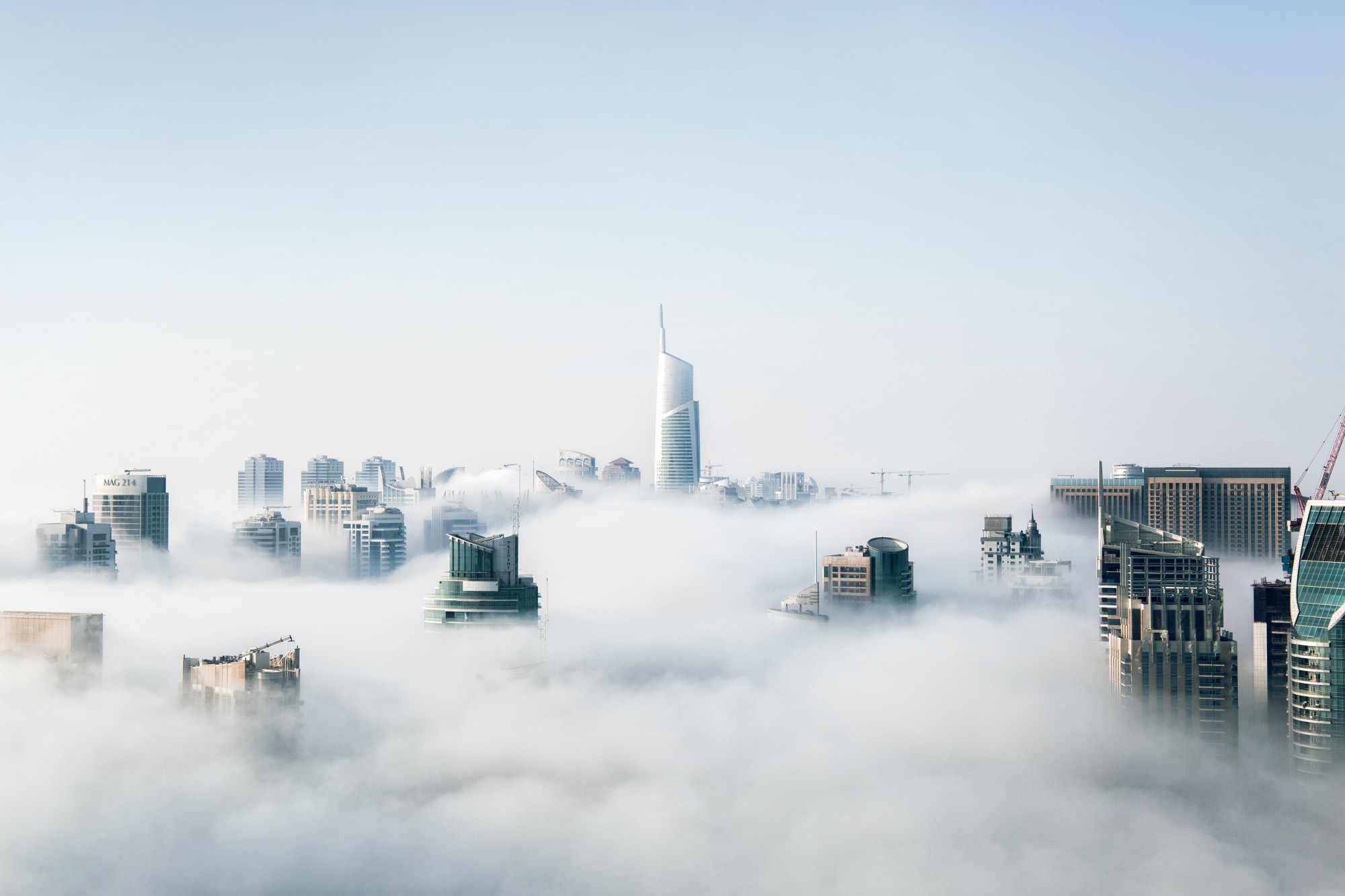 Tencent has recently completed a massive migration of its business and services to its cloud. This means that Tencent's internal businesses, including QQ, Weixin, Tencent Video, and Honor of Kings, will be developed and operated based on a public cloud model.
Prior to the migration, each service built and operated its own data infrastructure to cope with peak traffic requirements, leaving plenty of unused capacity across Tencent's operations.
The announcement comes four years after Tencent launched an overall strategic upgrade and established a technology committee to migrate its social, games, content, and other businesses to the cloud.
"The migration of our services to a Tencent-owned cloud not only helps us build a future-oriented IT infrastructure and creative R&D culture, but also refines Tencent Cloud products, technologies, and services capabilities, which will help accelerate the digital upgrade of the industry and the overall development of the real economy," said Daosheng Tang, Senior Executive Vice President of Tencent and President of Tencent Cloud and Smart Industries Group.
Seamless Migration
Tencent's technical team was able to move huge and complex businesses to the cloud without impacting the user experience. To maintain peak performance throughout the migration process, the team had to keep losses in computing and virtualization on cloud servers to an absolute minimum.
Moreover, the migration process had to ensure supporting the rapid development of emerging businesses. For example:
.Weixin Channels steadily supported large-scale online concerts of musicians such as West City Boys, Jay Chou, and Cui Jian, leveraging the expansion capability of Tencent Cloud. Thanks to Tencent Cloud's object storage (COS) and live broadcast service, Weixin Channels was able to support peak traffic at a level three times higher than before during special periods such as Lunar New Year.
.Relying on Tencent Cloud's real-time audio and video product Tencent Real-Time Communication (TRTC), Tencent Meeting was able to provide a smooth and clear video conferencing experience to hundreds of millions of users in complex network environments.
.Tencent Cloud's infrastructure and rich product capabilities supported the successful launch and smooth promotion of Tencent's various games in overseas markets, bringing leading gaming experiences to users around the world.
Future-oriented Cloud Infrastructure
Tencent has moved workloads that consume 50 million cores to its cloud, resulting in cumulative cost savings of more than RMB 3 billion (US$446 million).
In addition, the new cloud infrastructure has strong DDOS protection and an increased bandwidth 7.6 times greater than pre-cloud migration, promoting and enabling better connectivity between Tencent users.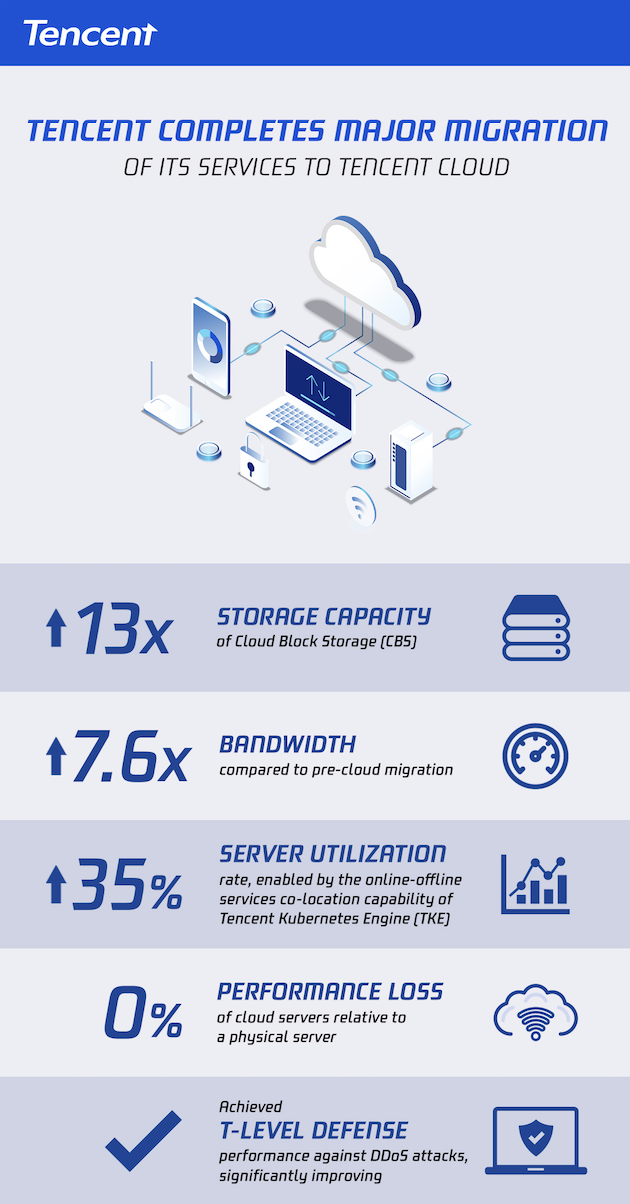 More than Cloud Migration
At present, Tencent Cloud has created a large cloud-native practice in China. Tencent Cloud's TKE platform has a leading Kubernetes cluster in China and an advanced online-offline co-location technology.
At the same time, Tencent Cloud has successively launched many industry-leading products including the Xingxinghai server, a new generation cloud server, Elastic Kubernetes Service (EKS), and more.
Nearly 100 technical achievements from Tencent's cloud migration efforts have been applied to the public cloud, driving the overall improvement of Tencent Cloud's overall product and technical capabilities.
Currently, Tencent Cloud operates in 27 cities across five continents and has more than 2,800 acceleration nodes at home and abroad.