Gamified Eye Examination Improves Detecting Pediatric Eye Diseases
2022.11.01
L
ightSpeed Studios, a leading game developer under Tencent
, has partnered with Visual Rehabilitation and Reconstruction (VRR) Department, Zhongshan Ophthalmic Center (ZOC) of
Sun Yat-sen University to develop an intelligent eye examination system that screens eye diseases in children.
By adopting eye-tracking technologies, interactive design and big data, the system greatly improves the efficiency of detecting pediatric eye disease, reducing the testing time from around two hours to only three to five minutes.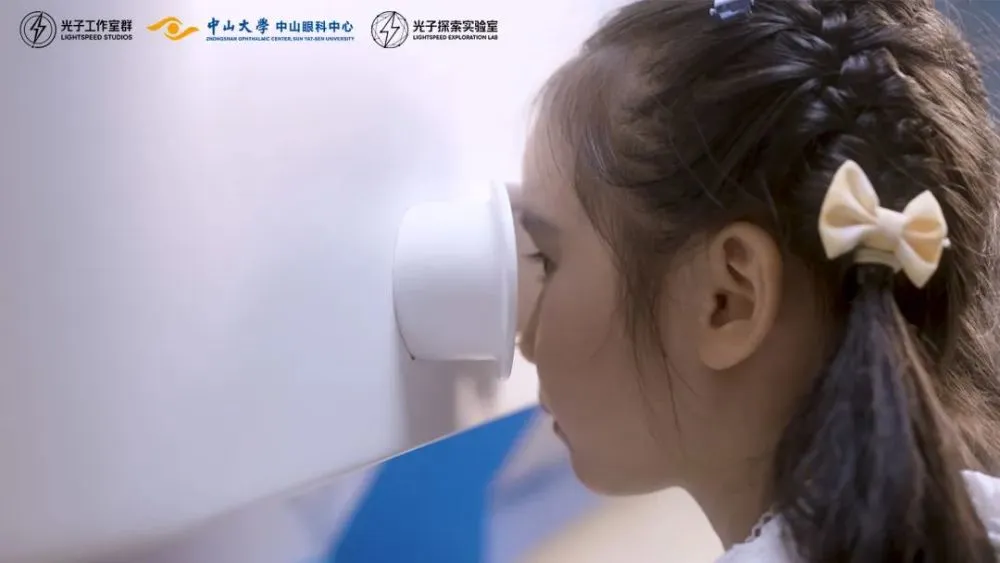 Never Overlook Eye Conditions
Eye disorders and diseases are remarkably common. Globally, at least 2.2 billion people have has a sight condition that needs medical treatment, with 450 million children living with visual impairment.
According to the World Health Organization, children who experienced severe visual impairment can go through delays in motor, language, emotional, social, and cognitive development with lifelong consequences. For school-age children with visual impairment, their academic performance and self-esteem are shown lower than others.
Although eye examinations can be done to detect potentially treatable eye diseases, it is sometimes hard for children to stay focused amid the long and boring examination process, which makes eye diseases more difficult to be diagnosed.
Innovative Solutions Help Diagnose Eye Diseases
To deal with the challenge, a group of game producers and user experience designers at LightSpeed Studios has designed an application that uses storytelling and games to examine eye diseases in children based on the intelligent eye examination system invented by ZOC.
The test starts with a 2-minute cartoon, which gives children a mission to save baby turtles. Children need to focus their eyes on the spotlight that searches for turtle eggs. The interesting storyline and interactive design make them stay concentrated and finish their examinations easier than before, while also learning about environmental protection.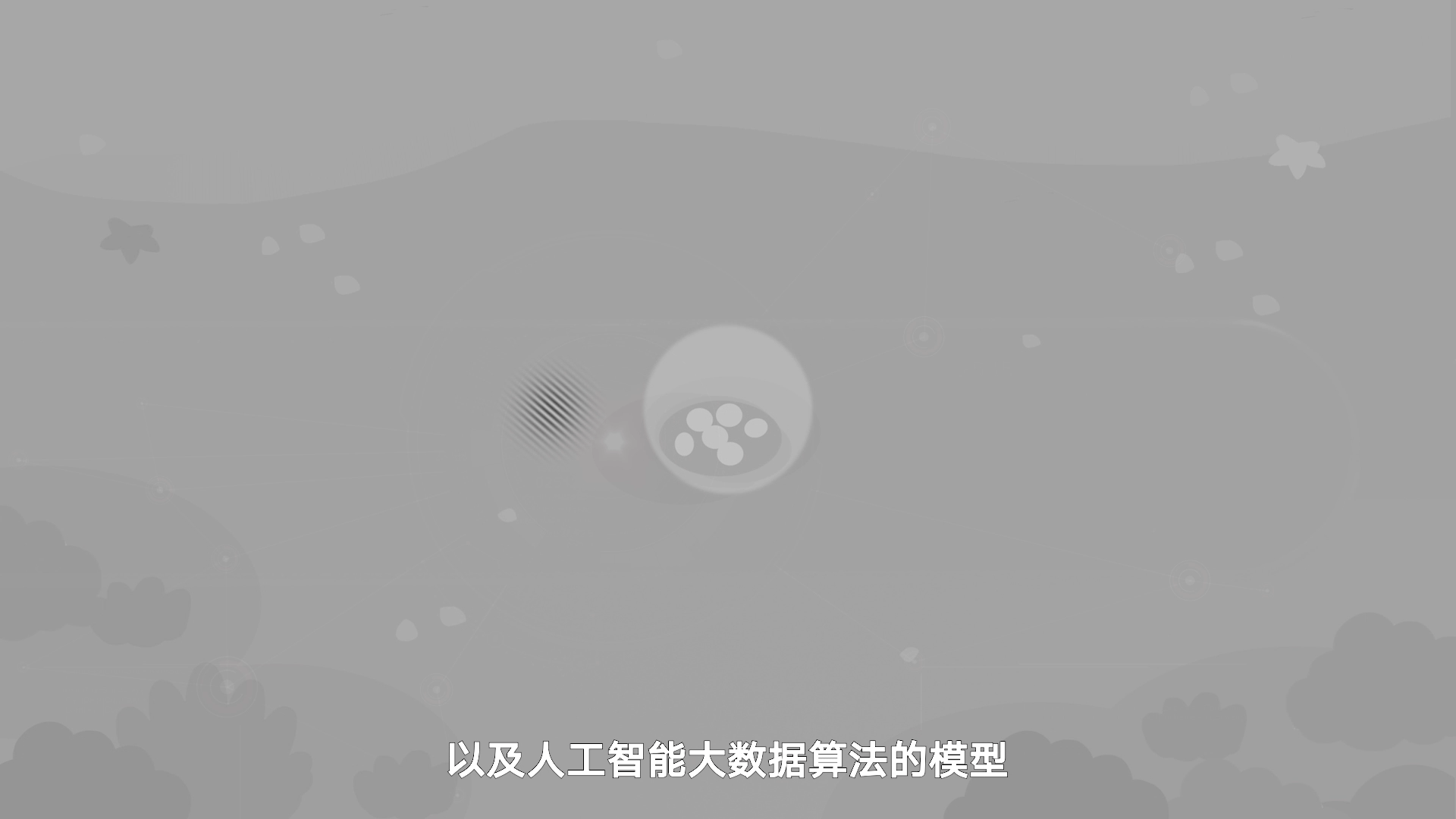 Children need to stare at and follow the spotlight to complete the mission.
The entire process takes only three to five minutes, which is 90 percent faster than the old examination method. The algorithm in the system can generate a contrast sensitivity curve that reflects children's visual function based on the game results. Common eye diseases, such as retinopathy, glaucoma, cone-rod dystrophy, and retinoschisis, can be detected.
"With medical principles as the cornerstone, algorithms enhancing efficiency, and the help of a gamified experience, we are able to improve the stability, accuracy, and efficiency of eye examinations," said professor Jinrong Li, a medical developer, from ZOC.
To date, more than 800 children have experienced clinical research and testing at ZOC since the program's launch in July.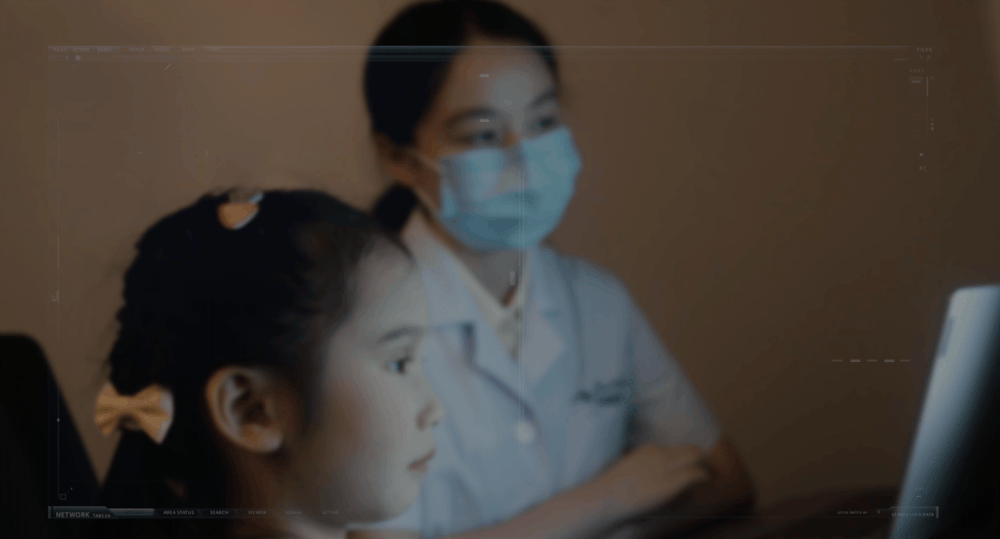 A contrast sensitivity curve is generated by the examination system.
More to be Done
The project's next step is to further improve the cooperation with the Pediatric Eye Disease Investigator Group (PEDIG) and implement the system at hospitals and early education institutions across the country. This will bring timely diagnosis to children suffering from eye diseases, especially those living in remote areas, where there are lack of sufficient healthcare resources.
The project team is also developing a new feature to involve visual stimulation and rehabilitation therapy in the system, helping patients with lazy eye (amblyopia) or crossed eyes (strabismus) to improve their visual ability.
Tencent has been long devoted to supporting NGOs to fight against eye diseases. The company has been partnering with Orbis since 2020, contributing to the global effort towards providing sustainable comprehensive eye care services and eradicating trachoma.