Tencent Highlights Its Global Vision and Strategies on Leading Next Wave of Cloud at Flagship Summit
2022.11.30
Annual flagship summit alongside its first-ever international summit to showcase how Tencent's industrial internet and cloud expertise help businesses succeed globally in digital transformation
Tencent introduced its first-ever Global Digital Ecosystem Summit at its annual Digital Ecosystem Summit held on 30 November and 1 December in Shenzhen, in effort to deepen the company's ties with international audiences.
Tencent Cloud and Smart Industries Group (CSIG)'s leaders and experts, as well as strategic business partners, joined together to share their visions for the future of cloud, immersive convergence, Web 3.0 and other detailed strategies to accelerate international growth, while showcasing a diverse portfolio of business success stories on integrating cloud solutions into gaming, fintech, social communications, entertainment, e-commerce, and other verticals.
Industrial Internet: Propelling Collective Success across Multiple Industries
As Tencent looks to further create sustainable growth, Dowson Tong, Senior Executive Vice President of Tencent and President of CSIG, underlined 'Immersive Convergence' as an important strategy and roadmap for the company's future pipeline, "The convergence between our physical and virtual worlds is transforming the way we live. Leveraging our technologies and connectivity solutions, we will continue driving innovations for enterprises to boost their digital competitiveness."

Tencent has been spearheading the evolution of the Industrial Internet, creating innovative enterprise solutions to enhance performance and bring business value. Today, Tencent's enterprise communication platform, WeCom connects over 10 million organizations to 500 million Weixin/WeChat active users. Tencent's cloud conferencing tool, Tencent Meeting/VooV Meeting supports more than 300 million users worldwide, while its blockchain-powered e-signature service supports millions of users to complete signing a contract in only 15 seconds. More than three million of developers have also used Tencent CloudBase to create mini programs, deploy web applications and develop mobile applications.
Global Partner Ecosystem: Co-creating Business Values
Approaching its seventh year of operating in international markets, Tencent Cloud has already made significant strides in supporting enterprises' growth globally, as well as their expansion into China - including the likes of Fortune Global 500 companies BMW Group, Sanofi, and Novartis.
This year, Tencent Cloud also rolled out its first global partner program, aimed at nurturing a stronger and more diverse partner ecosystem around the world – including more channel partners, technology partners, service providers and consulting partners – to support global digital transformation. To date, Tencent has built more than 400 customized solutions for over 10,000 partners – jointly serving 2 million customers in their digital transformation journey. The Tencent Cloud's partner ecosystem is generating up to one-third of its total revenues.
Tencent Cloud continues to see an upward growth trajectory and it is now turning to further expansions into Latin America, and the Middle East. Tencent Cloud currently operates in five key regions and markets – Hong Kong & Macau, Southeast Asia, Northeast Asia, Europe and the Americas.
Tong added "Going forward, we will continue to invest in the global market for our cloud and software businesses by expanding our overseas infrastructure coverage, developing our local integration and service partnership network, as well as enriching our product offerings around cloud, video, AI, database, and network security for the international markets. All of this with the goal of building a competitive product portfolio and a sustainable technology business to service and scale with our global customers and partners as the world embraces digital transformation."
Last year, Tencent Cloud opened six new data centers in Bangkok, Frankfurt, Hong Kong, Jakarta, Tokyo, and Sao Paulo, bringing its total to 26 geographic areas on five continents and 70 availability zones, as well as exabyte-level storage capacity. Its content delivery network has deployed 2,800 acceleration nodes worldwide.
Next Wave of Cloud: Empowering Partners in Web 3.0 Era
Best known for its expertise in cloud and years of experience in the fields of games, audio and video solutions, Tencent Cloud provides a solid and reliable foundation for businesses to adapt and scale into Web 3.0.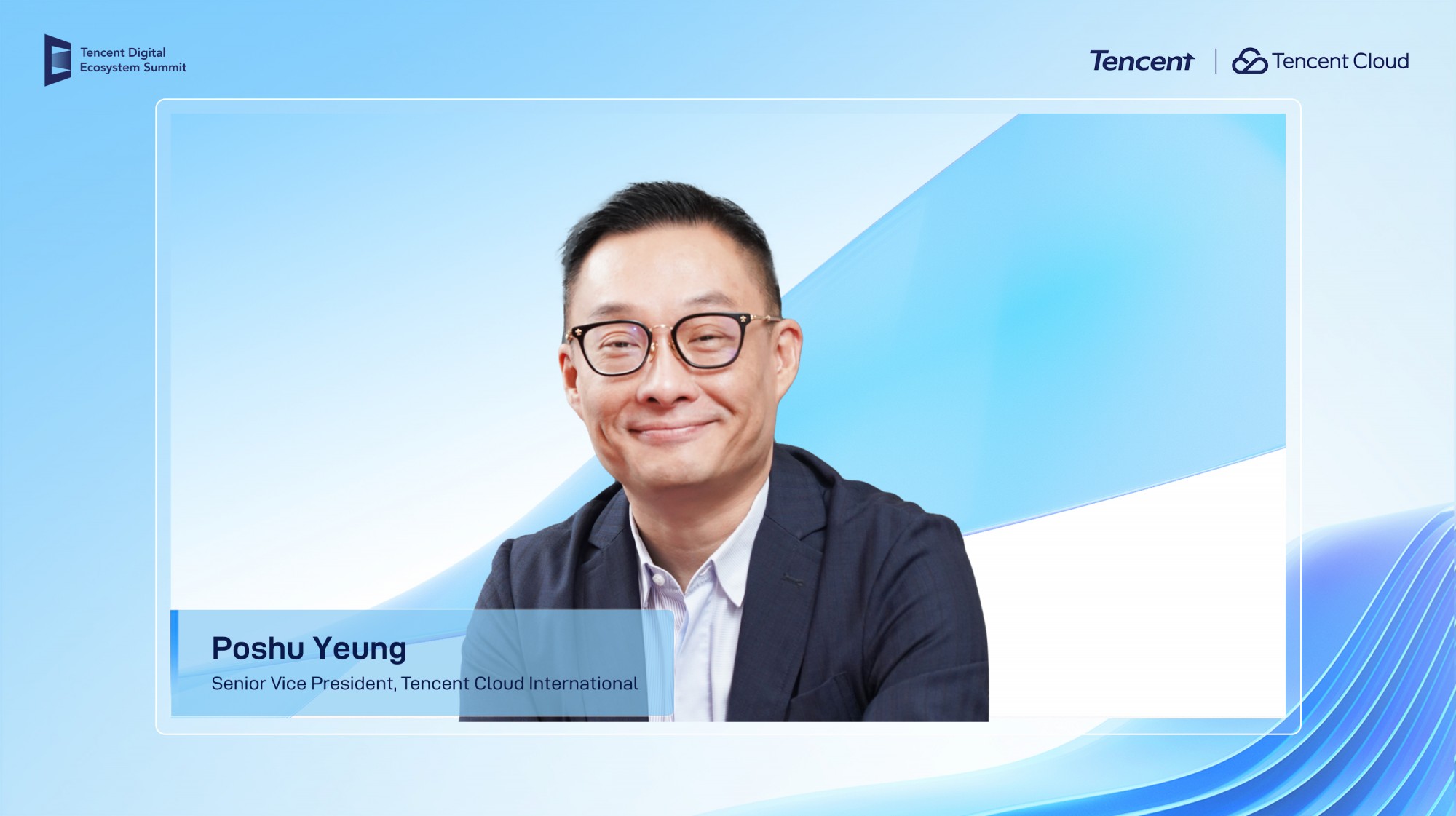 Poshu Yeung, Senior Vice President, Tencent Cloud International further pointed out that more global partners are looking to integrate their operations and services to adapt and scale into Web 3.0. He added, "From providing the best hyperscale infrastructure to creating a one-stop shop for cloud solutions, we aim to support the Web 3.0 community to adopt critical technologies, such as the Internet of Things, Tencent Real-Time Communication (TRTC), extended reality, remote and multi-sensory interaction, to drive deeper connection between the virtual and real worlds."