How Tencent's Weixin Ecosystem is Lowering Barriers to Work and Living for People with Disabilities
2022.12.28
Tencent's Weixin is helping to close the digital divide with digital technology that aids people with visual and hearing impairment gain access to daily services and finding jobs. Here are some of the recent projects initiated by the platform in hands with different communities and people with physical disabilities.
A Job-matching Mini program for People with Disabilities
Guijie Feng graduated in electronic information engineering from Shenzhen University with good grades. He displayed strong technical skills, yet when applying for jobs, was rejected for positions that he was qualified to fill due to hearing impairment.
After failing to get the job, Feng decided to join a company that tailors technology to help people with visual impairment. He believed that people with disabilities commonly face discrimination when seeking employment and that he can help people like him by overcoming the challenges with technology.
Qiming, the company he joined, developed a Weixin mini program that helps them read and access information, and partake in activities such as online shopping and finding jobs. It also functions as a virtual community for the blind, where people share their experience of the job-seeking process and post advice and tips for finding employment.
The founder, Jiangnan Zhou, was inspired to set up the company after growing up with his father who had a disability. He and Feng created another mini program called "Silkworm House" which its name is a homonym of "community for the disabled" in Chinese. The platform assists people with different impairments, including visual, hearing and other physical challenges.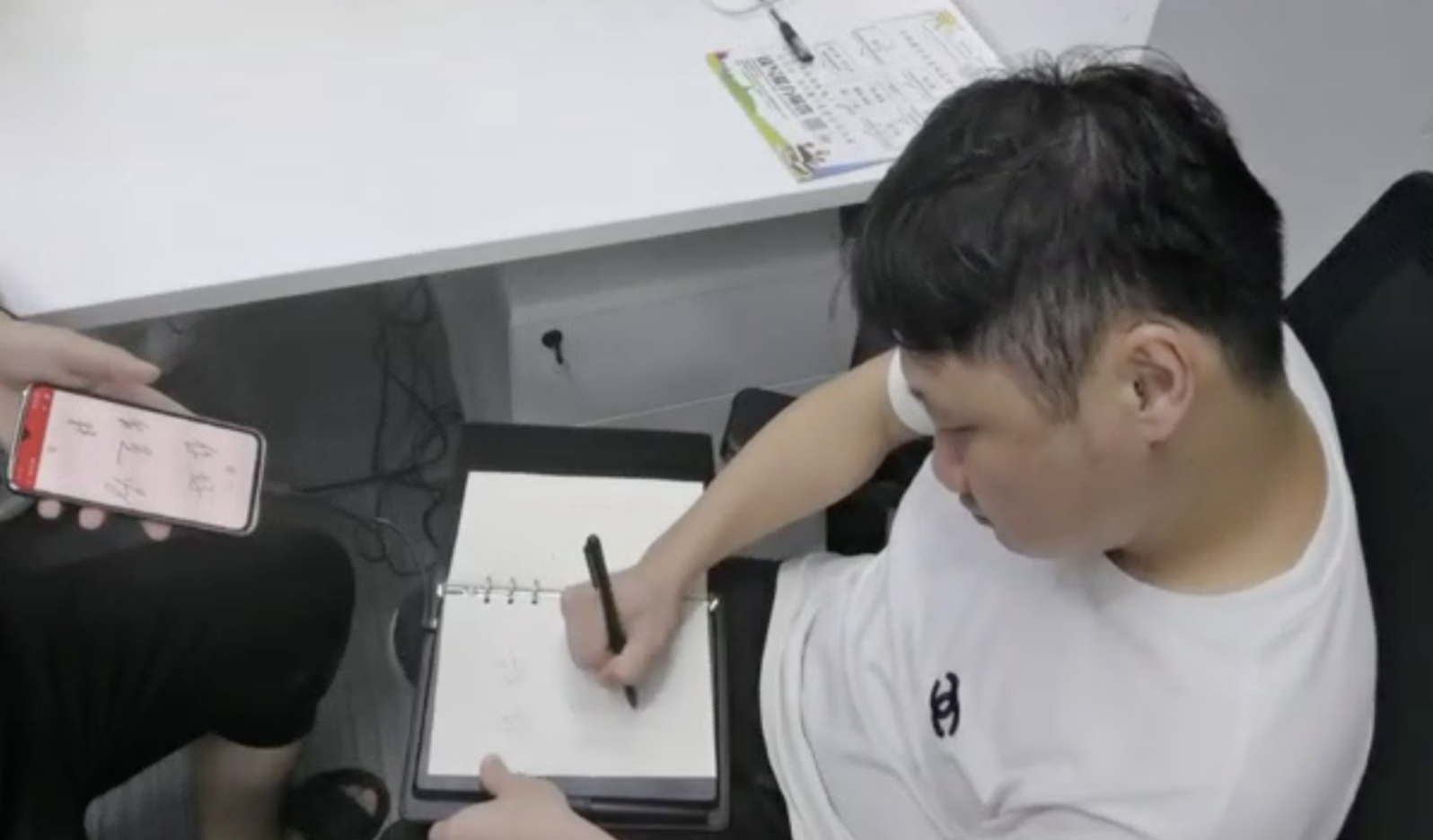 Feng and his teammates develop technologies for people with visual impairment.
"We want to build a platform similar to LinkedIn, but serve the disabled, with a barrier-free optimization framework built in," says Zhou. Using Tencent's AI-based text recognition library, it is optimized to meet international accessibility standards that recognize text and content with icons.
Helping Hands
The mini program helps people with hearing impairment in doing job interviews online. It converts the interviewer's speech into text to help the interviewee read what is being said and type a response. Where more help is needed, a sign language service can be provided remotely and in real time.
Zhou hires people with physical disabilities to work on AI picture annotations for sign language. They label digital images used for machine learning at home on computers or mobile phones.
Zhou chose to create a mini program instead of a standalone app because mini programs are much simpler and cheaper to develop. It can also take advantage of Weixin's vast ecosystem. Its ease of use, high efficiency, and low cost have connected developers, organizations, and institutions for social good.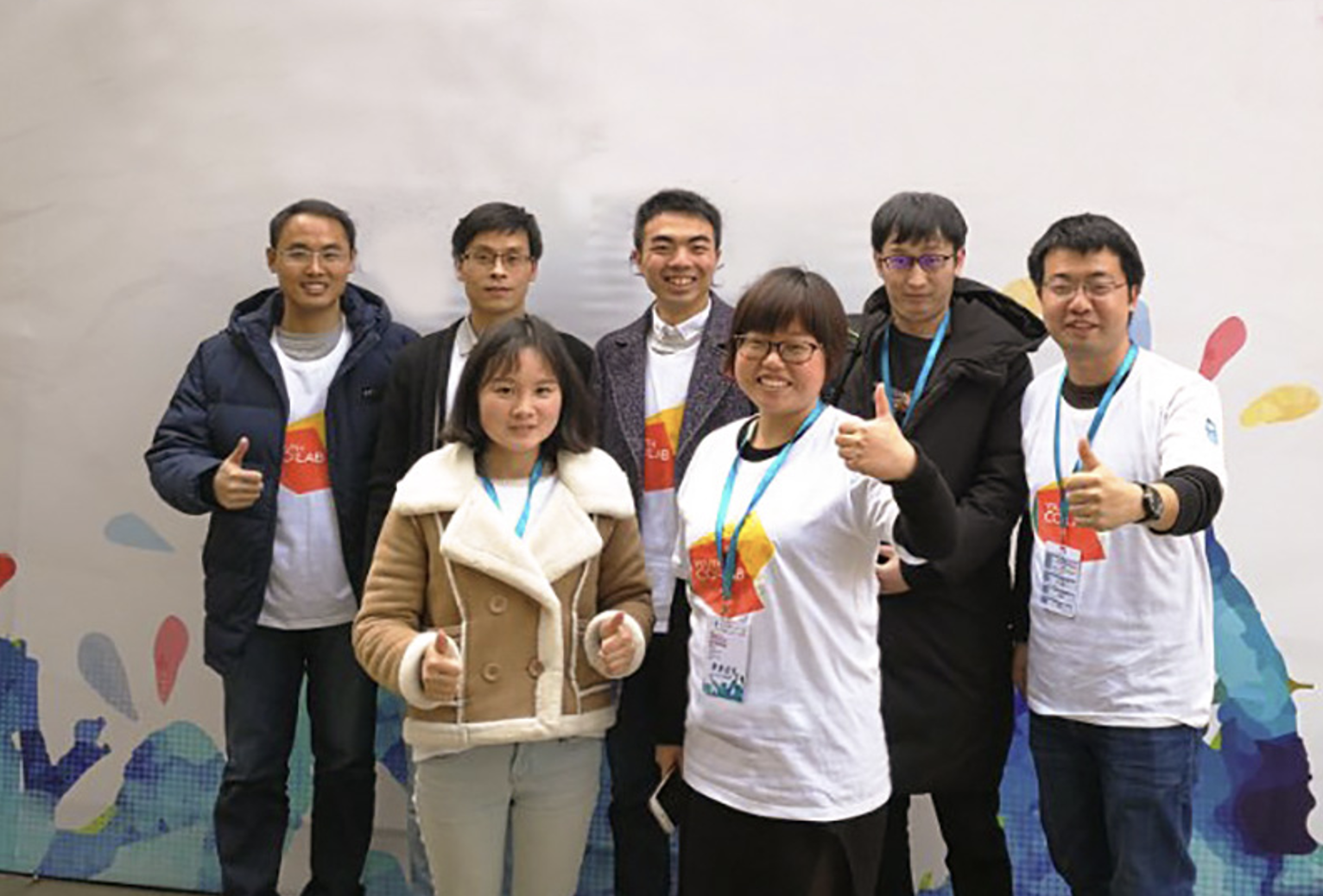 The Silkworm House project team.
Launched in September with a test group of more than 100 people with disabilities, the Silkworm House" is expected to make it easier for some 85 million people with physical disabilities to find jobs.
"The Silkworm House project hopes to better serve the disabled groups to live a better lifestyle through technology and create social value," the CEO said.
Encouraging People with Disabilities to Work in Tech
Tong Zhou is responsible for running the Weixin Official Accounts at Mind Interaction. The company, where a third of its employees with disabilities, specializes in mobile games and entertainment platforms for the blind.
To allow people with visual impairment to read the blog posts, it's important for the team to make the interface simple enough to be recognized by screen-reading software, which converts text into audio.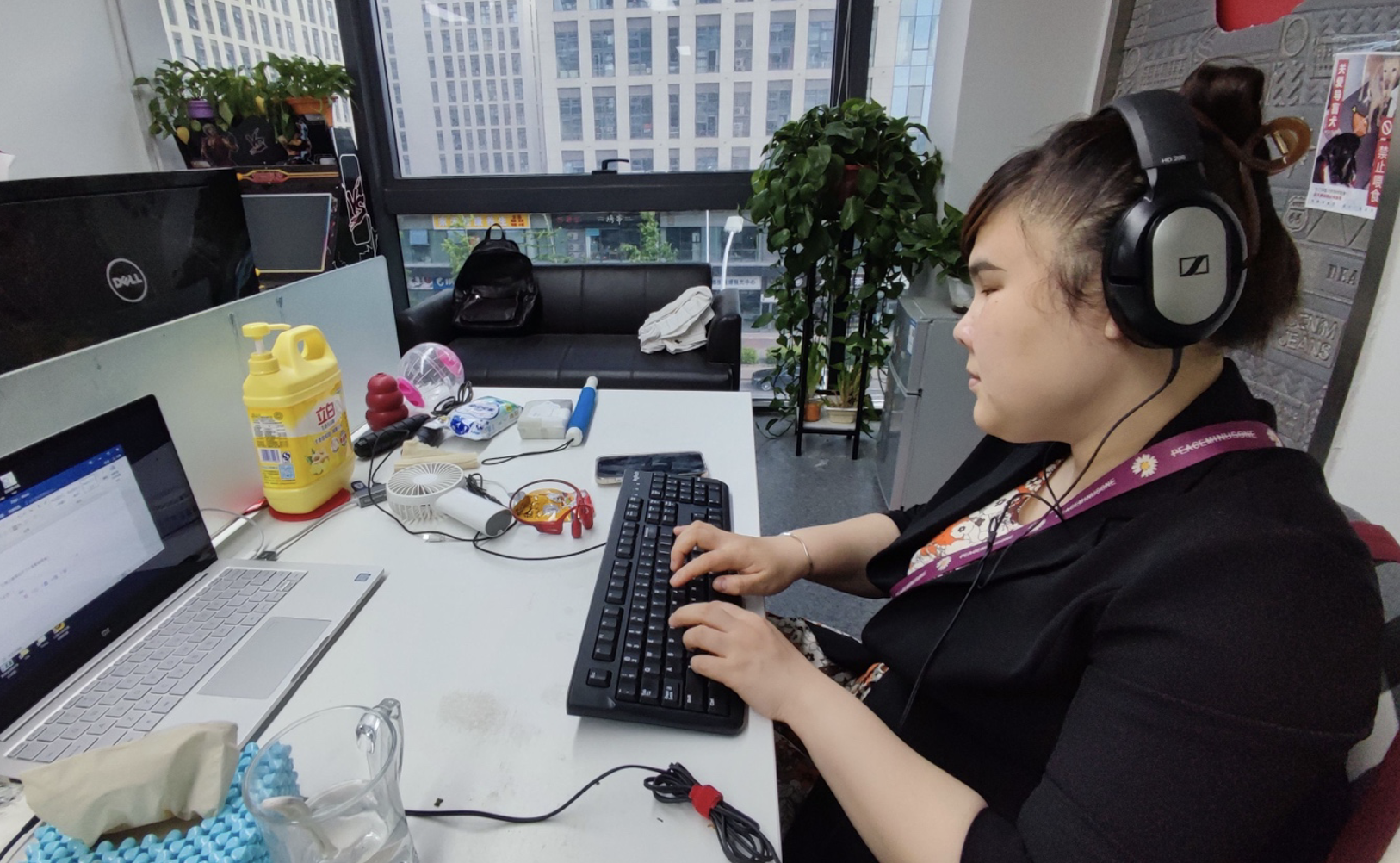 Zhou is responsible for running the Weixin Official Accounts at Mind Interaction.
"I've always loved working on tech products," says Zhou Tong, adding: "I hope more social media tools can be optimized for barrier-free access, and the visually impaired can find opportunities to develop them."
Barrier-free Technology
When developing accessible products, Tencent closely collaborates with people like Rui Zheng, who grew up with a visual impairment and now works for the Shenzhen Information Accessibility Research Association.
He is a user experience expert who evaluates online products like apps, looking for gaps and making suggestions to improve barrier-free functions. He helps employees at tech companies better understand the needs of people with disabilities when designing more inclusive products.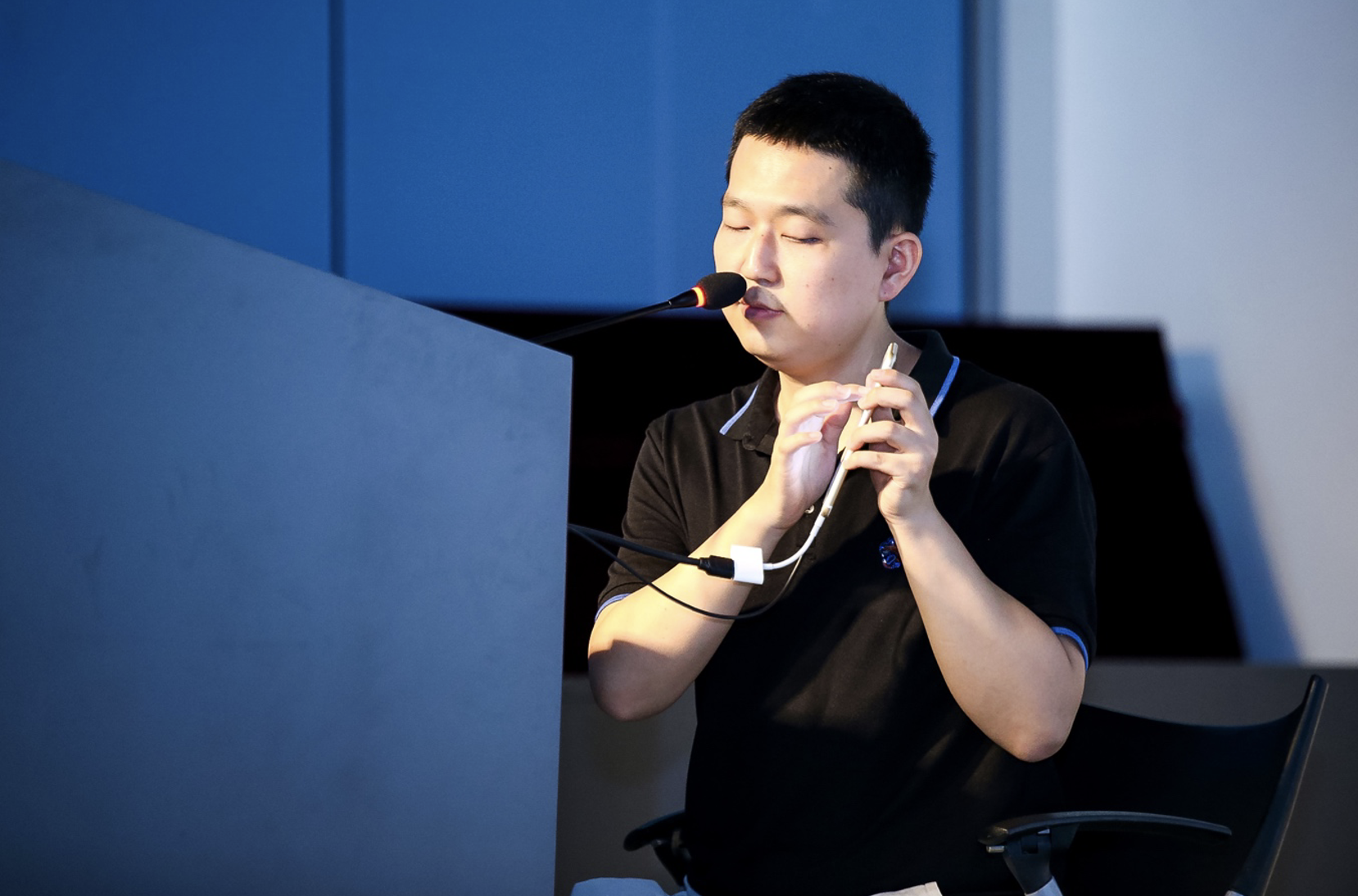 Zheng Rui attends an event to introduce barrier-free technologies.
For example, when Weixin launched its popular red envelopes to celebrate the spring festival, it was difficult for the visually impaired to take part because their phones were unable to read the content of Weixin red envelopes. Fortunately, Zheng Rui raised this issue with Weixin so that it was quickly fixed.
He also helped blind users access Weixin payments using a PIN code, while ensuring the security of their personal information.