Weixin Channels Saw Robust Growth in 2022, Furthering its Commercial Potential Backed by Improved Ecosystem
2023.01.10
Weixin releases its Industry Resilience and Recovery Potential Report 2023 at Weixin Open Class PRO
Weixin, Tencent's popular social platform in China, saw its ecosystem expand last year with the robust growth of Channels, or Video Accounts, according to its annual flagship event Weixin Open Class PRO 2023, held on Jan 10.
Weixin Channels made new strides last year with a growing number of services and content for businesses and consumers, according to Weixin. It has garnered substantial user engagement since its internal beta testing on Jan 21, 2020. The feature, which allows everyone to record, create and share videos, saw the total user time exceed 80% of Moments,' with the latter providing mutual contacts with asynchronous photos, videos, and audio sharing.
Weixin Channels' total number of views grew over 200% year-on-year, while video views based on AI recommendations increased by over 400% year-on year. Daily active creators and video uploads on Channels rose by over 100% year-on-year. The number of creators with 10,000 or more followers, viral videos with 100,000+ likes, and views of original videos skyrocketed by 308%, 186% and 350% year-on-year, respectively. On the livestreaming section, the number of users, viewing time, number of creators with high-quality content, and time spent broadcasting was up by 300%, 156%, 614% and 83%, respectively.
As Channels is boosting its support with more functions such as long video formats, dynamic soundtrack editing, live streaming, livestreaming e-commerce, quick sharing and homepage product window, more merchants and brands are increasingly tapping into Weixin's vast user base for engagement with consumers.
Livestreaming e-commerce on Channels continued to grow rapidly over the past year, with total gross merchandise value (GMV) up by more than 800% from 2021, and the average transaction value surpassed RMB200(US$29.5).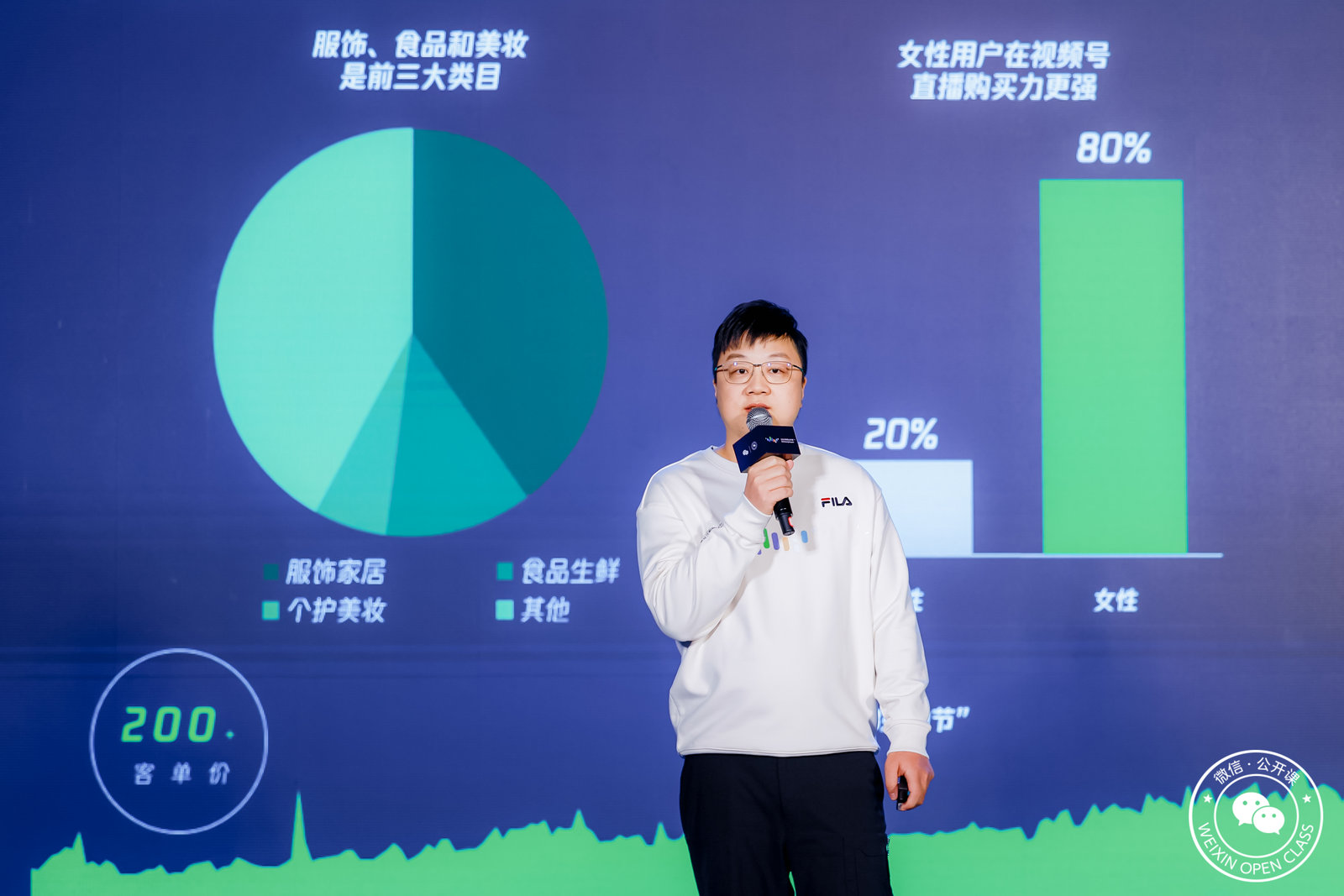 The growth was mainly driven by the increase in the number of livestreaming shoppers and the improvement of platform efficiency, thanks to the company's three-pronged efforts to improve the shopping experience through livestreaming, enhancing management toolkit for businesses to optimize their supply chains, and continuously refining the service system to facilitate collaborative growth with merchants and service providers.
The private domain transactions continued to contribute to a significant part of online deals on Weixin Channels. More brands and influencers chose to connect with their community members and Weixin Public Account followers with Channels, which helped boost traffic in private domains and move toward sustainable and stable business operations.
Fueling Growth in the Real Economy
Such trends have underpinned Weixin's impact on the real economy in China. The number of Weixin Mini Programs has surged by 183% amid the extensive application in tourist attractions, hotels, air travel and other fields since 2020.
According to the Industry Resilience and Recovery Potential Report 2023 that Weixin released at the Weixin Open Class PRO, the number of daily active WeCom enterprise users in the manufacturing sector rose 30% year-on-year, among which SME companies with less than 500 employees rose 35%. WeCom is Weixin's dedicated product for enterprises that includes convenient communication and office automation tools.
Active Mini Programs in the food and beverage sectors and their transactions registered steady growth. Retailers in home furnishings, shoes/apparel/sports, and other sectors all reported that their Mini Programs revenues expanded more than 47% year-on-year.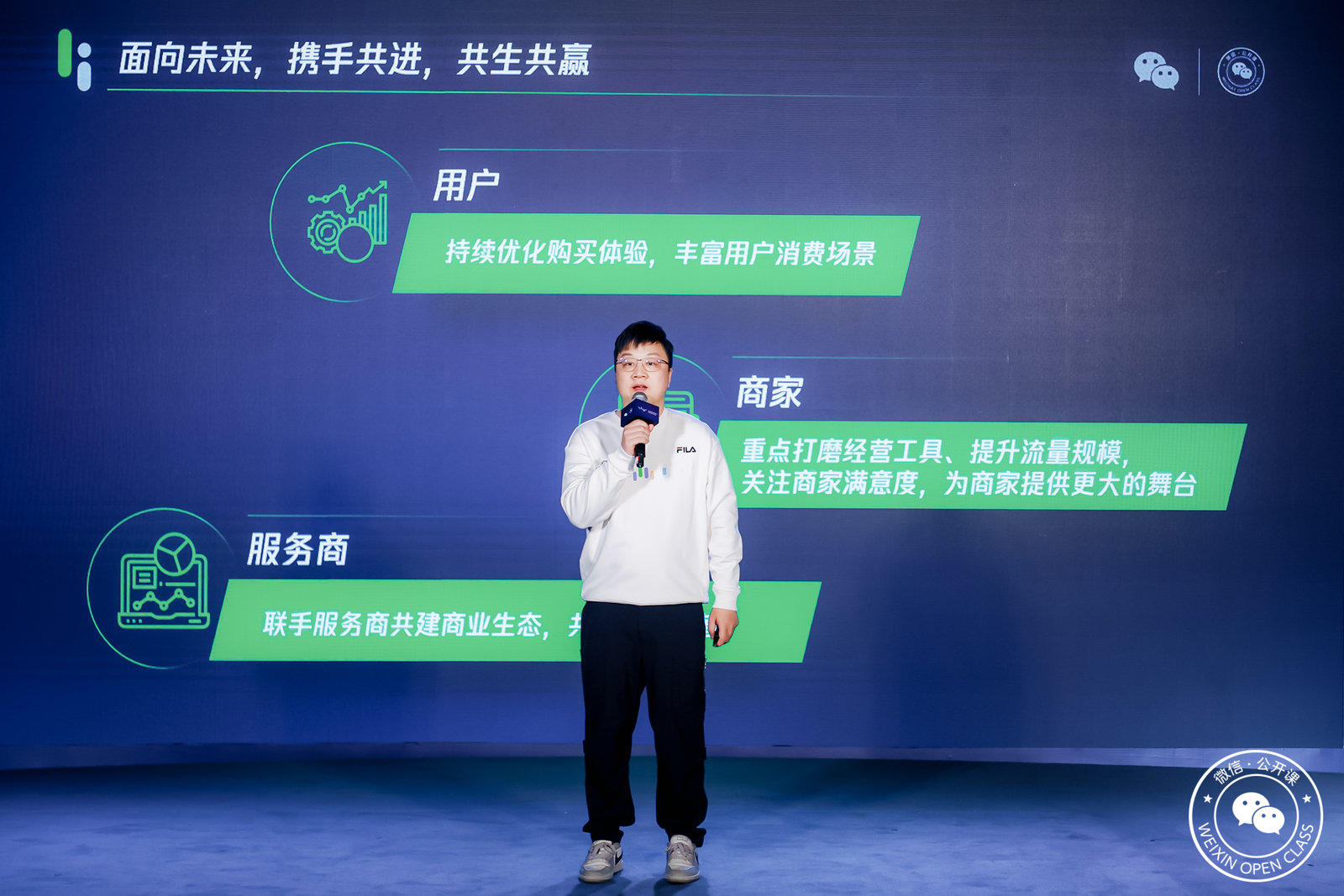 In the FMCG (Fast-moving consumer goods) sector, digital connection between products and sales has enabled small brick-and-mortar stores to engage in smart, agile operations. For example, drinks and dairy products can be quickly distributed to physical stores, while retailers or suppliers of fresh and frozen foods can easily process the order and delivery through Weixin Mini Programs.
The GMV of FMCG and F&B rise by more than 40% year-on year. In addition, digital tools such as QR codes, Mini Programs and community-based marketing have helped tens of millions of physical stores see new growth in the digital era.
In providing better products and services for users, Weixin said it will continue to refine its digital tool offerings to help brick-and-mortar merchants achieve new growth amid challenges, as well as cooperate with merchants and service providers together to embrace the arrival of economic recovery.