Tencent Games' Michelle Liu on GaaS Transforming the Industry and Beyond
2023.03.29
Women Impact Tech is a US-based event series that empowers top female leaders and engineers in the industry to make a bigger impact and advance equity in tech. Michelle Liu, CEO of Tencent Games Global, was a keynote speaker at the latest conference in San Francisco on 21 March. As a 20-plus-year veteran of the gaming industry, she spoke about how Games as a Service (GaaS) has transformed the sector, allowing developers and gamers to break through technological, geographical, and social barriers, all the while digitally connecting with others.
Below is an excerpt from her speech, which has been edited for brevity.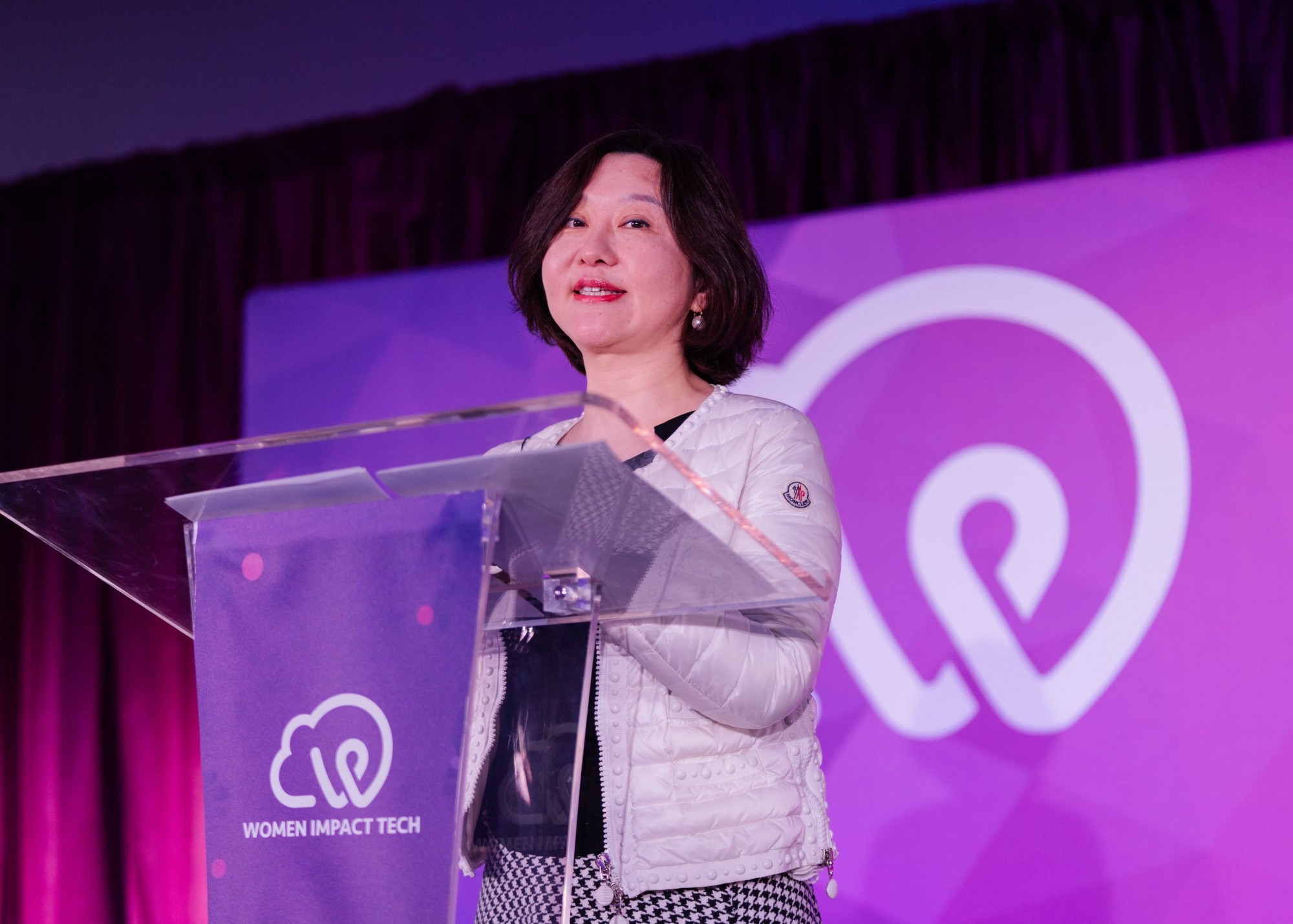 The Rise of GaaS in the Digital Era
We are living in a digital age. Most of our gamers are digital natives. Since they are constantly looking for authentic and unique ways to express themselves and connect with others, games can no longer be close-ended, one-off, fixed experiences.
GaaS has become the best avenue for gamers who seek to immerse themselves in virtual worlds. Also known as live-service games, GaaS refers to games that are frequently updated with new content and experiences, often through subscriptions or in-game purchases. Over the years, the model has matured enough to attract and retain gamers not just for the entertainment value, but also for its social benefits.
Unlocking the Potential
GaaS offers three significant benefits for both players and the gaming industry:
1. The low-cost and mobile-first approach of GaaS removes barriers for people who otherwise might not have become gamers. Many aspects of GaaS are designed to make gaming more accessible, offering the convenience of cross-platform playability wherever you are, on whatever device you have.
2. GaaS has changed the way players engage in games, from static and fixed experiences to being open-ended, modifiable, with dynamic narratives and constantly updated content. Gamers are openly encouraged to create user-generated content (UGC), which gives them a chance to express themselves and personalize their gaming experience. Because of GaaS and UGC, studios and gamers help each other to create a better community.
3. GaaS facilitates social interaction. Live-service games have online social features such as leaderboards, live chats, guilds and more. These encourage players from all over the world to connect, communicate, and share ideas.
Appealing to Both Genders
At Tencent Games, GaaS is part of our DNA. We have published some of the most-successful live-service titles such as PUBG Mobile and Honor of Kings.
Honor of Kings (HOK) is an online battle arena mobile game (MOBA) developed by TiMi Studios way back in 2015. It's the world's most popular MOBA game, which not only helped popularize the genre in China, but also breaks the stereotype of games being for men only. In fact, the number and percentage of women players have, at times, outnumbered those of men, according to third-party data.
This success is largely down to HOK's format and theme which have been specifically designed for mobile gaming. It offers simpler controls, smaller maps and shorter sessions than other popular MOBA games on other platforms. In addition, HOK features modern interpretations of heroes from Chinese mythology and folklore. Once we saw HOK's potential to attract female players, we tailored our approach and rolled out a series of updates, special events, and e-sports programs targeting women. Since 2015, over 120 million women have joined our HOK community.
Let's Get Real
The gaming industry has always been active in the application, popularization, and promotion of cutting-edge technology. In line with our mission of Tech for Good, Tencent Games also actively develops games for social good by working with the scientific, educational and cultural sectors. We have already developed games like Blue Bridge Café, which educates users about HIV prevention and control; Tumor Doctor, where users can learn about tumors; and Seeing, which helps people understand the challenges blind people face.
At Tencent, we believe the "service" model of GaaS can fuse with real-world applications that benefit society and drive real-world innovations.
For example, governments and organizations worldwide have grappled with how best to preserve cultural heritage while making fragile sites and landmarks accessible. As part of this, there is an increase in the importance of the digitization and digitalization of heritage sites, made possible by game technologies.
Tencent is committed to supporting such cultural protection projects. Our most recent initiative is the digital restoration of the Great Wall in China, where we assisted in its protection and restoration by building the digital Great Wall of China through the use of game technologies including Programmed Content Generation technology, Cloud Gaming, and Virtual Avatars. These technologies bring cultural heritage to life through vivid stories, allowing the public to better understand the history and culture in a compelling way.
GaaS is about getting closer to players and making games accessible. As a CEO, a mother and a game player, I will continue to work to bring immersive, self-expressive, barrier-free gaming experiences for all players, and use games as a vehicle to make a positive impact on society.