Tencent Cloud Highlights Its Digital Ecosystem as an Enabler for the UAE's Future Cities
2023.05.10
The Tencent Mobile Framework (TMF) solution is perfectly positioned to help the UAE in its journey to digitize its cities, said Dan Hu, Vice President of Tencent Cloud International for the Middle East and North Africa (MENA).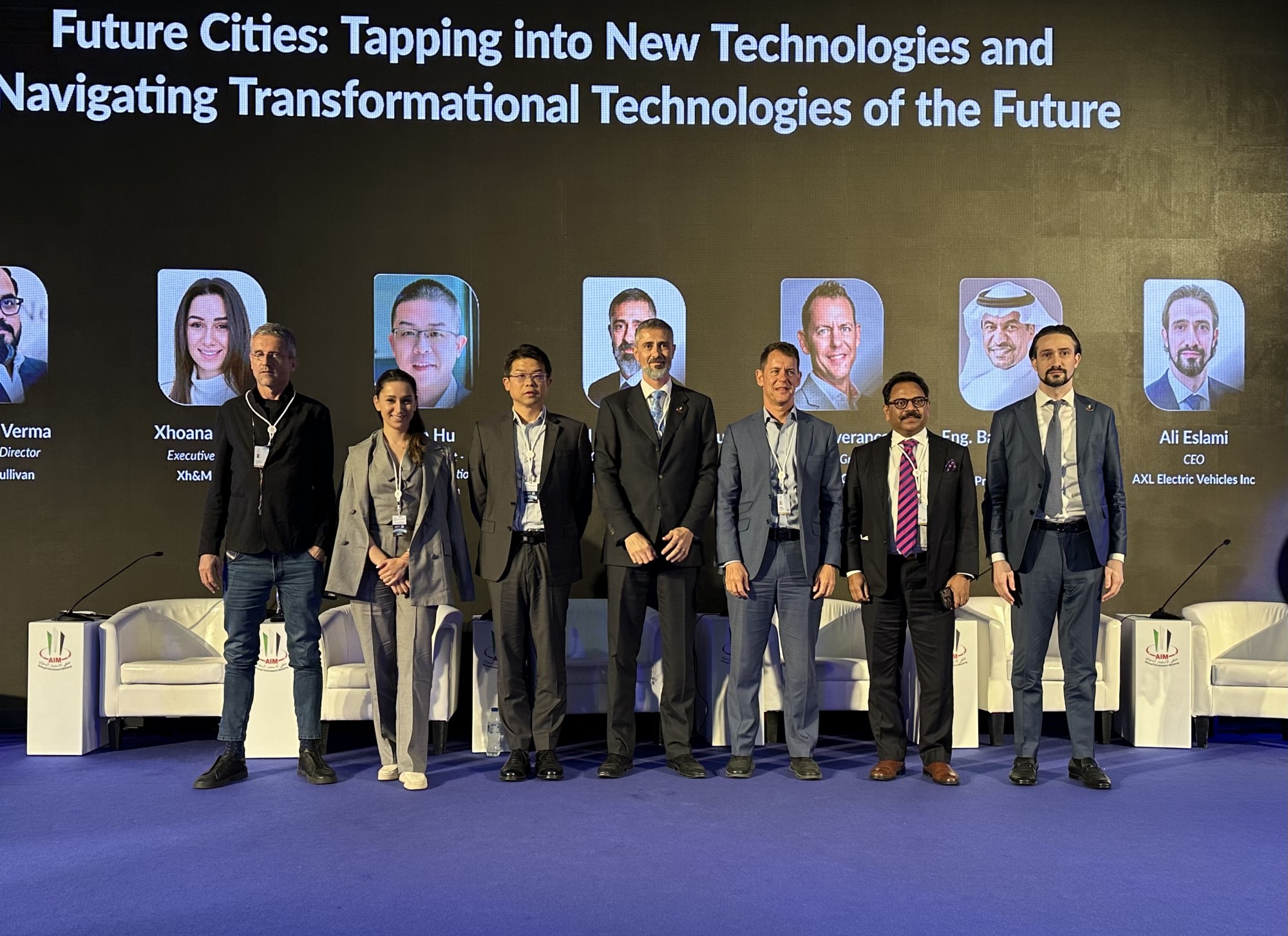 As part of the panel session at the 12th Annual Investment Meeting (AIM) held by AIM Foundation on May 10, Hu stressed the critical role of a cloud-based unified app ecosystem in modernizing digital public services and driving the Gulf Cooperation Council (GCC)'s Fourth Industrial Revolution (4IR).
During the session, titled Future Cities: Tapping into New Technologies and Navigating Transformational Technologies of the Future, he called attention to developing a strong, thriving digital ecosystem being a key to sustaining smart cities. Hu also said that cloud technologies has been, and will continue to be, fundamental and essential to the digital transformation journey, especially for businesses and governments that look to improve service efficiency and drive better engagement amongst customers and residents.
"Tencent Cloud is positioned to serve as the partner of choice for smart city transformation in the GCC. Seamless access to online citizen-centric public services is possible via an ecosystem platform, where apps, websites, online services and offerings can be integrated and operated under to offer a holistic service experience."
Gulf states are increasingly focused on modernizing their public services as a means to realize their national visions. A robust digital infrastructure is fundamental to achieving economic diversification, sustainable development, and foreign direct investment (FDI).
Tencent Cloud possesses more than two decades of ecosystem-building experience in the consumer internet space, supporting the largest communication and social application in China, Weixin/WeChat, serving over 1.3 billion monthly active users.
"Backed by our cloud capabilities and proven track records in digitalizing public services, we are well-positioned to meet the evolving needs of the public and businesses in the Gulf states," Hu added.
Tencent Cloud recognizes the need of digital transformation and has made the GCC a priority market as it expands internationally. The TMF drives the expansion of Tencent Cloud offerings in the region, offering an efficient, full-cycle support and management solution for mobile application ecosystem development with a wide range of applications from public service applications to gaming, e-sports, financial services and telecommunications.
For example, Tencent Cloud joined hands with Guangdong's Digital Government to bolster the province's transition to e-governance. The company's digital solutions had helped build a "Digital Guangdong Series" platform, featuring more than 1,800 livelihood services and functions for its citizens to access on a single digital platform. Hu shared that the initiative had improved the quality and efficiency of online government service capabilities for citizens in Guangdong.
With a vision to become one of the world's most advanced digital governments, the UAE is at the forefront of digital transformation. The UAE Digital Government Strategy 2025 aims to create a seamless and integrated user experience that is accessible to all citizens and residents, regardless of their location or physical abilities. This ambition underpins the need for robust and secure cloud capabilities that can enable access to public services through a singular digital gateway.
In addition, Tencent's local approach and strategic partnerships are aligned with the needs of the GCC governments to provide seamless and convenient public services. Tencent Cloud works with regional enterprise partners, namely Mobily, to optimize the operator's IT architecture and assist Mobily in providing secure, stable, and flexible cloud solutions and services with an app integrated under one roof. Similarly, Tencent's cloud services can be tailored to support enterprises, businesses and governments in building their digital ecosystem platform.
Today, Tencent Cloud provides more than 400 technologies and connectivity solutions that support enterprise-grade digital transformation through its global infrastructure network, covering more than 26 geographic areas across five continents and 70 availability zones, with more than 2800 acceleration nodes.