Sending Money Overseas Could be as Easy as Sending a Text Message
2023.06.12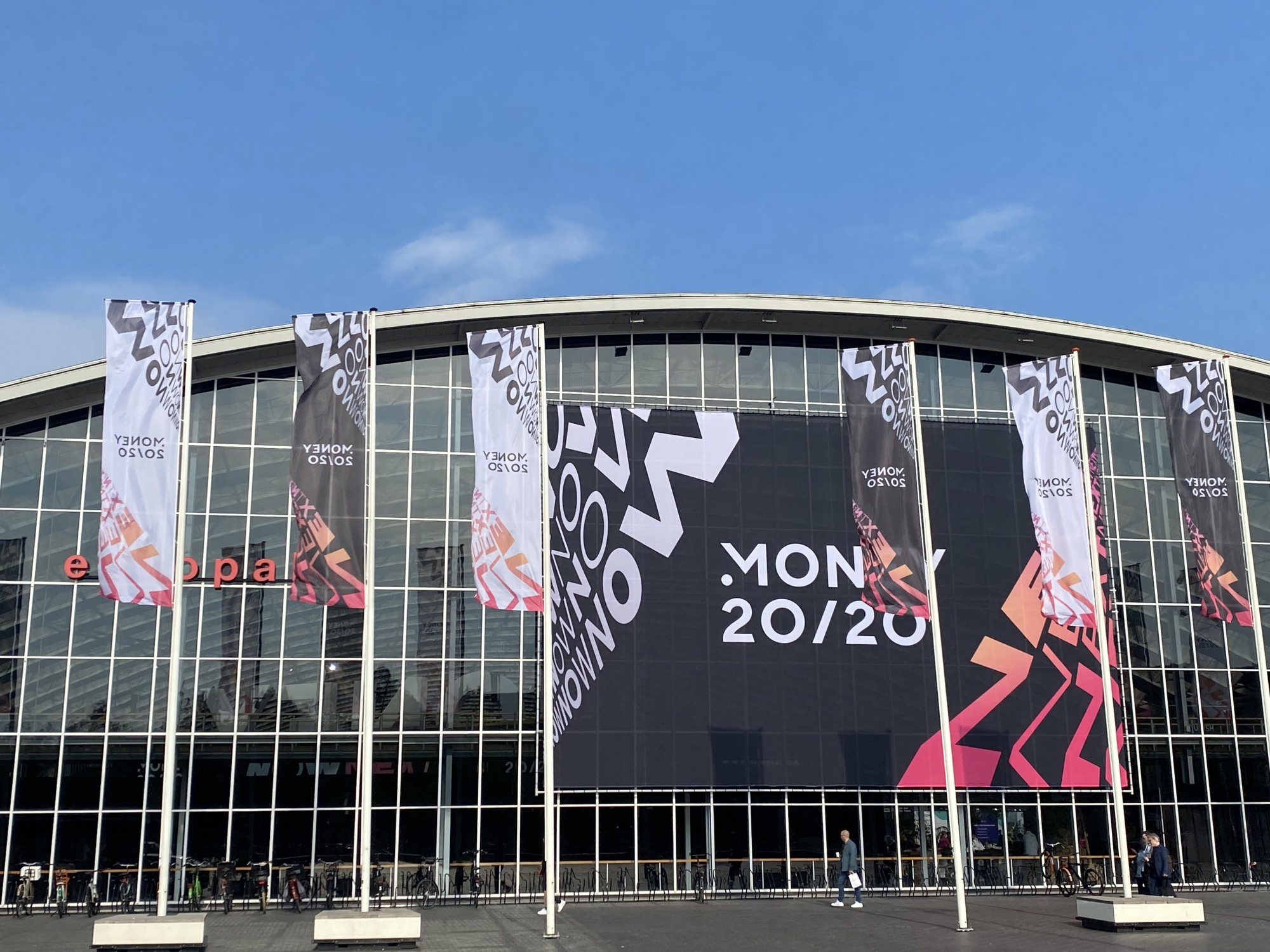 Money20/20 at Amsterdam.
Tenpay Global, Tencent Financial Technology's cross-border payment business, shared how Chinese fintech companies are innovating to make cross-border remittances as easy as sending messages. It also shared its "1+1+1" model at Money20/20 Europe, the world's leading fintech industry show. This collaborative model aims to build an open global payment network and harness Chinese innovation to drive borderless payment.
Royal Chen, Vice President of Tencent Financial Technology, put forward an innovative concept of the "1+1+1" model to build an open global payment network.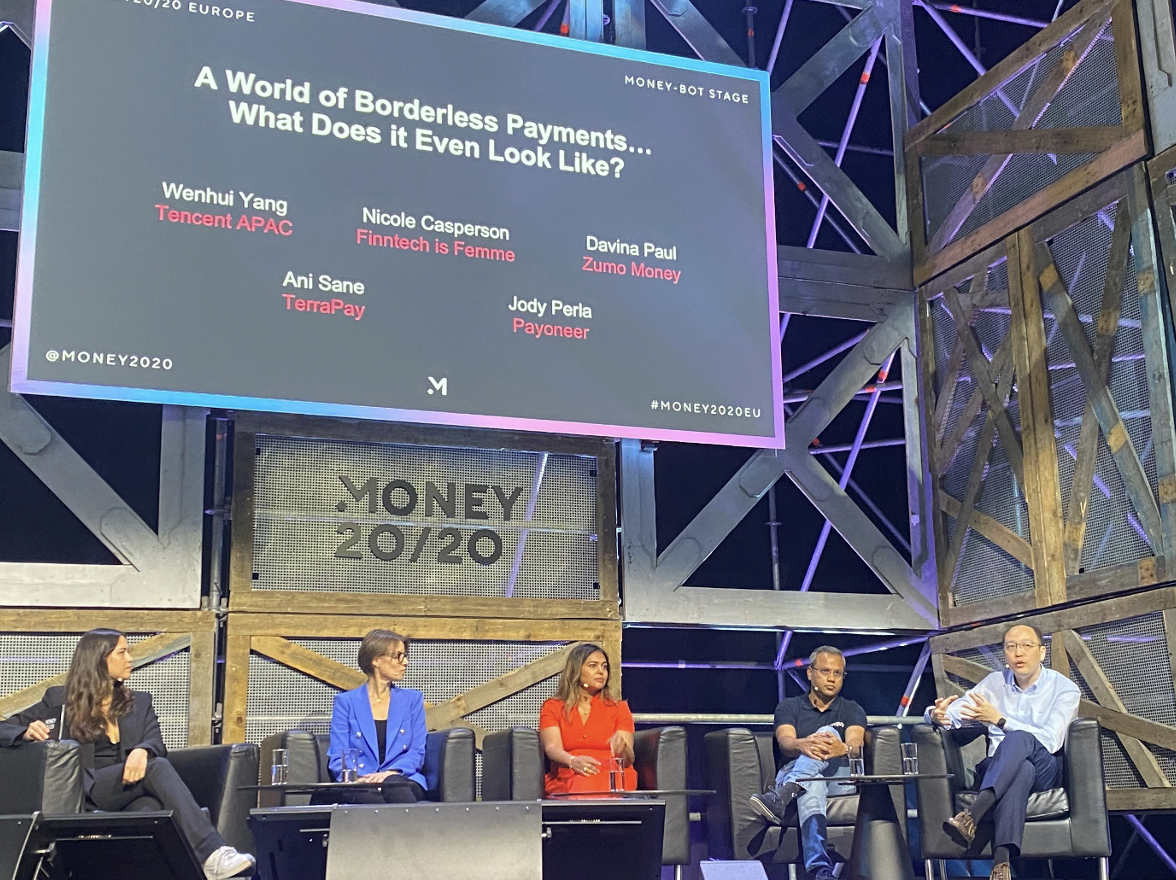 Wenhui Yang (far right), Deputy Managing Director of Business Development at Tenpay Global, joins a panel discussion with fintech industry peers on "What Will A World Without Borders Look Like?" at Money20/20 Europe.
The first "1" represents the Weixin ecosystem. We assist individuals and businesses to connect globally by tapping into Weixin users in and abroad, combining with Tencent's expertise in technology, risk management, compliance, and big data. The second "1" represents our global payment partners. We aim to establish an interconnected global payment network by connecting with major global financial institutions and partners. The third "1" is to serve as an overseas lifestyle services platform, encompassing various global business use cases such as cross-border e-commerce platforms.
Through the "1+1+1" model, open collaboration and interconnection are fostered to build a secure, compliant, convenient and efficient digital connection within the global payment network. This comprehensive approach aims to meet the cross-border needs of global Chinese communities or Chinese companies, he said.
Tencent Financial Technology launched its cross-border remittance service in Hong Kong SAR back in 2016 and has steadily expanded the service into a one-stop cross-border remittance platform, We Remit, which connects with major remittance institutions around the world. We Remit addresses common pain points in overseas remittance like complex services, slow transfers, and high handling fees, enabling overseas workers to conveniently send wages and support to their families. The service has expanded to meet more user demands, such as improving the experience for Chinese students in paying overseas tuition. We Remit aspires to make cross-border remittances as easy as sending a message, while ensuring security and compliance.
Through Tenpay Global Remittance Services, global fintech institutions can connect with Weixin's open ecosystem, reducing cross-border remittance costs and enhancing efficiency. Tencent Financial Technology has partnered with over 20 leading global remittance institutions, linking remittance users in more than 50 countries and regions with more than 1.3 billion Weixin and WeChat users.
We Remit, together with the exclusive ShareLink feature on Weixin, enables overseas Chinese users to effortlessly notify recipients with one click after each remittance. Recipients in China can easily receive funds through Weixin messages, monitor remittance status, and choose to receive funds using Weixin Wallet or bank cards linked to Weixin Pay.
With the acceleration of global e-commerce and rapid digitalization of global trade, Tencent Financial Technology has established in-depth collaboration with leading e-commerce platforms around the world to launch embedded financial solutions for sellers to collect payments, the first of its kind in the industry.
Tenpay Global Business, a cross-border payment platform for enterprises, offers one-stop solutions including global funds collection, payment and foreign exchange for global enterprises such as cross-border e-commerce sellers, export or import e-commerce platforms and online travel merchants. Supported by its complete business qualifications across regions, robust security measures, risk control and operational systems, Tenpay Global Business has established strong partnerships with leading e-commerce platforms in Southeast Asia, Latin America, and North America, to offer a one-stop cross-border payment solution that empowers Chinese cross-border e-commerce sellers to reach global audiences.
Royal Chen added that Tencent Financial Technology will continue to embrace innovative technologies and AI risk control capabilities to improve user experience surrounding lifestyle services and cross-border payment while joining hands with key partners globally in an open, diverse and in-depth manner. Tencent Financial Technology will continue to cover more use cases, connecting China and the world to drive the development of cross-border payment and inclusive finance.