Tencent Wins Gold Certificate at "Privacy-Friendly Award" for Excellence in Personal Data Privacy Protection
2023.08.31
Tencent has received a Gold Certificate from the
Office of the Privacy Commissioner for Personal Data, Hong Kong (PCPD) at the "Privacy-Friendly Award 2023" for its achievements in personal data privacy protection. This accolade is presented to companies that demonstrate the highest standards in safeguarding personal data.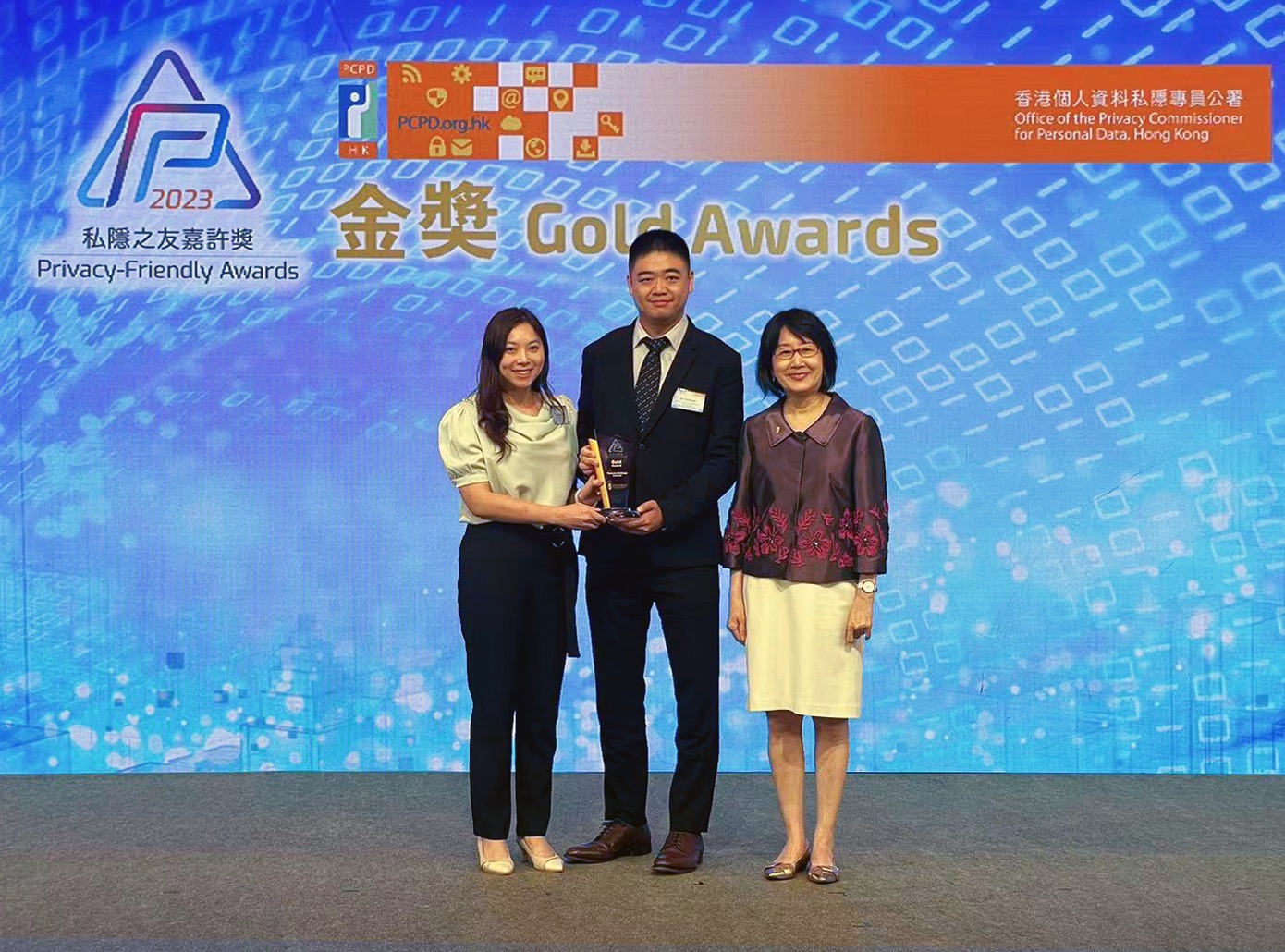 Timothy Ma, Head of International Privacy and Data Protection of Tencent (middle), represented Tencent to receive the Gold Certificate from the PCPD at the "Privacy-Friendly Award 2023".
Timothy Ma, Head of International Privacy and Data Protection of Tencent, said, "Tencent welcomes the PCPD's recognition. This award reflects our commitment to user privacy and data security. At Tencent, product development is guided by a 'privacy by design' approach, which means our products and services are designed with strong privacy and data controls from the outset. We will continue the work to safeguard the privacy of our users while delivering the best user experiences."
The PCPD introduced five Privacy Protection Measures as the assessment criteria for this award. The Gold Certificate is awarded to companies that have achieved all five measures: 1) establishing a dedicated data protection department or having at least one Data Protection Officer, 2) developing internal policies on personal data handling, 3) putting in place a data-breach notification mechanism and a written policy, 4) providing staff training on personal data privacy protection, and 5) holding data-privacy discussions at the executive and board levels.
Tencent has made the protection and security of personal data an integral part of its daily operations. To this end, Tencent has adopted various policies and standards on data protection and privacy to ensure that users' data are safe and secure. Tencent has also built a dedicated team internally composed of IT and legal experts to ensure that its approach to data collection and user privacy is in compliance with the regulations of the markets in which it operates.