Foundation Laid for Tencent Wireless Internet Technology R&D Headquarters to Build Portal Hub in Central China
2012.08.27
On August 27 the construction officially started for the Tencent Wireless Internet Technology R&D Headquarters in Wuhan. Hubei Provincial Party Secretary Li Hongzhong Provincial Deputy Party Secretary and Governor Wang Guosheng and Tencent Co-Founder and Chairman & CEO Pony Ma and Co-Founder CAO Charles Chen attended and addressed the foundation-laying ceremony.
It is understood that the Tencent Wireless Internet Technology R&D Headquarters are situated in Jiangxia District Wuhan and cover a land area of 56035.85m2 with a gross investment of RNB1 billion. The headquarters are expected to be completed and put into use in 2014 with some 2600 employees. The whole architectural complex will be built along Tanshun Lake and have a simple open and transparent style. The 3D court design will not only provide employees with a comfortable office environment but also keep harmony with the surrounding environment.
Wuhan is a leading city and a transport hub in Central China and enjoys a long history and fine traditions. The city is home to more than 100 university and colleges over 100 research institutions and almost 1 million on-campus college students the largest college student population in China. Wuhan has rich talent resource reserves. The Wuhan government has long actively supported the hi-tech industry and provided a wide range of policy support. By landing in Wuhan Tencent will take root in Central China and further improve its business layout in the whole country following similar infrastructure building in south north east and southwest China.
Building the Wireless Internet Technology R&D Headquarters is also one of Tencent's most important strategic layouts in the wireless Internet industry. Following the 3 era of Single Computer LAN and the Internet the global tech industry has entered an age of co-existence of broadband Internet and wireless Internet. The latest report from PwC predicts that global mobile Internet users will top 2.9 billion by 2016 more than twice the current number. Over 1 billion of them will come from China. Tencent's earliest products and revenues were both closely related to wireless Internet. Now wireless Internet extends the connection time between users and the Internet and induces changes in the industry chain. Tencent must seize this strategic opportunity.
In his address Wang Guosheng congratulated the foundation laying for the project on behalf of the provincial party committee and government. By building its R&D center in Wuhan Tencent as the largest Integrated Internet service provider in China and one of the Internet companies with the largest number of users in the country has given Hubei a great boost to step up efforts to push forward the development of strategic emerging industries. The Hubei provincial party committee and government have long attached great importance to promoting the development of the Internet industry and made it an important starting point for leveraging its technological and educational strengths to enhance industry upgrading and core competitiveness. The next 5 years will be key 5 years for Hubei to build its strategic pivot points and the next 10 years will be a "Golden Decade" for Hubei to speed up development. The 10th provincial party conference has made the strategic decision to build an Innovative Hubei and make commitment to building Hubei into a high ground of independent innovation with booming innovative economies faster gathering of innovative talent full release of innovation vitality and major national influence. Hubei will continue to step up support for the Internet industry and provide good services and powerful guarantee for Tencent to speed up development. He hoped that Tencent will take project building as the starting point further expand its business operations in Hubei join with local partners to push forward the building an "Innovative Hubei" and build a bright future together.
Tencent Chairman & CEO Pony Ma said: "We have long been optimistic to Wuhan's growth potentials and are happy to have the opportunity to achieve comprehensive development in Central China by building the Tencent Wireless Internet Technology R&D Headquarters in Wuhan. I believe that this is a win-win choice: Wuhan can provide Tencent with talent industrial environment resources and other support essential for development. Tencent can also make contributions to Wuhan's developments which promotes the development of the local hi-tech industry and facilitate the two sides to build an ecosystem of harmony and win-win".
Tencent CAO Charles Chen said: "The Wireless Internet Technology R&D Headquarters will be Tencent's important portal hub in Central China and also a milestone in Tencent's national strategic layout. We hope that the Headquarters will become a new innovation engine and growth booster for Tencent's future development and pay a solid foundation for serving massive wireless Internet users in China and overseas."
The commencement ceremony was also attended by Hubei Provincial CPPCC Chairman Yang Song Executive Vice Provincial Governor Wang Xiaodong Wuhan Patry Secretary Ruan Chengfa Hubei Provincial Party Committee Secretary-General Fu Dehui Hubei Provincial Government Senior Advisor Duan Lunyi and Wuhan mayor Tang Liangzhi.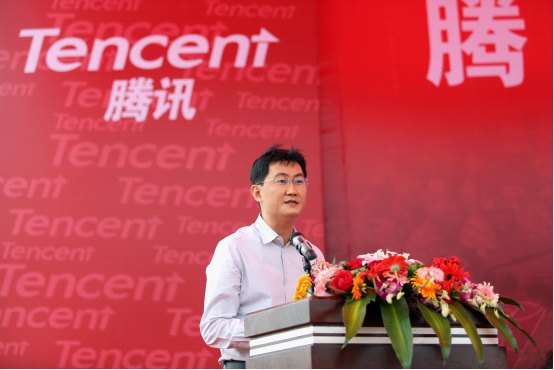 Tencent Co-Founder and CEO Pony Ma is delivering a welcome speech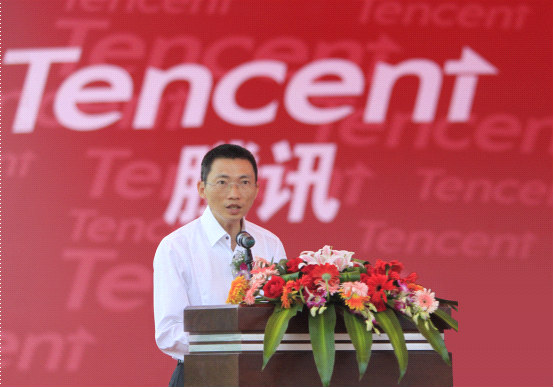 Tencent Co-Founder & CAO Charles Chen is introducing project information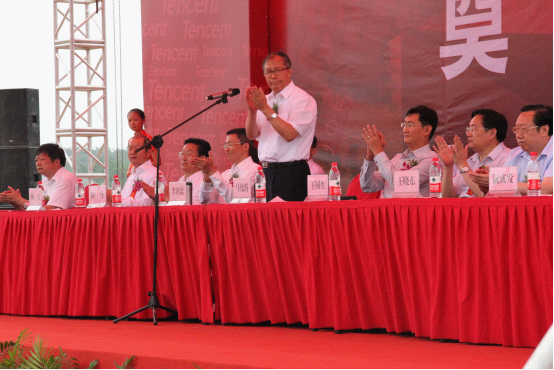 Hubei Provincial Party Secretary Li Hongzhong (center) is announcing start of project construction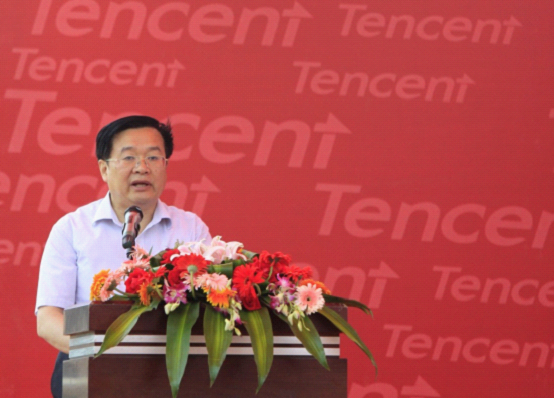 Hubei Provincial Deputy Party Secretary and Governor Wang Guosheng is delivering a congratulatory speech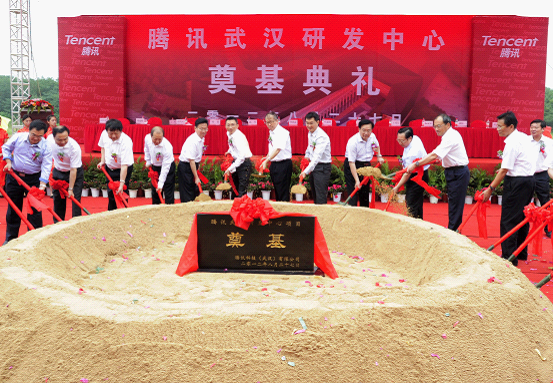 Hubei Provincial Party Secretary Li Hongzhong (sixth from right) Hubei Provincial Party Deputy Secretary and Governor Wang Guosheng (fourth from right) and other Hubei and Wuhan officials are laying earth for the Tencent Wireless Internet Technology R&D Headquarters along with Tencent Co-Founder and CEO Pony Ma (fifth from right) and Co-Founder and CAO Charles Chen (sixth from left)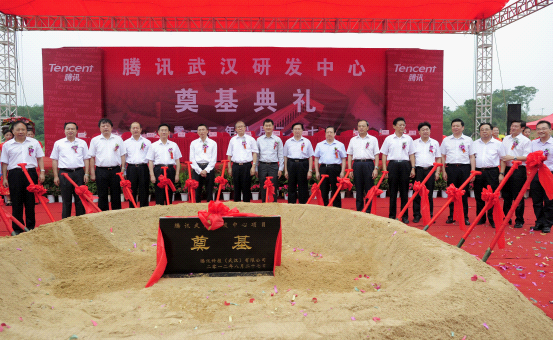 Leaders attending the foundation-laying ceremony took a group photo