Tencent Holds Partners Conference and Unveils Plan to Build the Most Successful Open Platform
2011.06.15
On June 15 2011 Tencent held a Partners Conference in Beijing. More than 1000 partners and distinguished guests attended the meeting and witnesses Tencent's strategic transformation. Pony Ma Chairman of the board and CEO at Tencent delivered a speech and listed "eight choices" for future Internet. He also announced that Tencent will build the largest and the most successful open platform to support all partners build their own "Tencent".
"That was I promised six months ago" said Pony Ma. On December 5 2010 he announced that Tencent would enter into a six-month period of preparations for strategic transformation in line with the principle of opening and sharing. But he was not so sure at the time. "Standing here six months later I feel very excited. The Tencent people and all partners have worked together and delivered a score card which I hope can satisfy everyone".
Tencent President Martinlau disclosed that in the past six months Tencent has mainly done four things. First adjust thinking. "We have made our best efforts to adjust our thinking within the shortest time possible and switched the whole company onto an open platform". Second listen. He said that Tencent was used to bury itself into work in the past. As for the grand opening strategy Tencent hopes to listen to more voices from all walks of life. In the past six moths Tencent held 10 "Diagnose Tencent" activities and invited more than 100 experts to offer their expertise. "Tencent seems to have gone through an X-ray". Third platform preparations. Martinlau said that Tencent has switched almost all its business lines to an open platform forming the eight major open platforms of Tencent Friends QQ Space Tencent Microblog Tenpay QQ E-Comemrce SoSo Caibai and QQ. Fourth the capital level. In the first half of 2011 Tencent set up a $5 billion Industry Win-Win Fund to support growth enterprises. So far the Fund has invested in Gaopeng.com H. Brothers Elong and OKBUy.
At the partners conferencePony Ma announced that the Tencent Industry Win-Win Fund had invested over RMB2 billion. In the near future the Fund will be doubled to RMB10 billion.
"The more successful our partners are the more successful Tencent's open platform will be" said Pony Ma. Under the precondition of not harming user interests Tencent is willing to help its partners to succeed. It is disclosed that as of the first half of 2011 almost 20000 partners had joined Tencent's open platform or queued to join it. The high profit share of a partner application has now topped RMB10 million.
At the partners conference YOKA Douding ITEYE Miduo and KingNet were awarded the "Outstanding Partner Award". They became the first group of enterprises which had got rich returns from Tencent's open platform.
Martinlau stressed that in the opening process Tencent can provide both attractive traffic but also rich Internet experience. This was echoed by Tencent partners. KingNet CEO Wang Yue said that in the application access process Tencent helped his company to improve product design. "Tecent's experience provided a great help regarding product pricing game value setup user guidance and product experience". He disclosed that just 4 months after access into the Tencent platform KingNet's Skycraper had over 10 million daily active users and a total of 70 million users far more than those on other social networking platforms. "The first stage goal of Tencent's open strategy is to build the largest and the most successful open platform and support all partners to build their own 'Tencent'". In his "Eight Choices" Pony Ma stressed that RMB20 billion was Tencent's current annual revenues. "We hope to give an equal amount to our partners".
Tencent has set this goal because its mission has changed. Pony Ma said that Tencent's dream had long been to build an "online life" Internet platform to provide unobstructed and smoother communication between all people. "Now Tencent wants to work with everyone to push this dream one step further and build a borderless and shared new Internet ecosystem". Pony Ma recalled that when his generation started their business 12 years ago it was like planting a fruit tree. At the time they were concerned whether they could make money and afford server rental fees and workers' pay. "As more fruit trees come up it is no longer your goal to ensure the harvest of a single fruit tree. Then you need to care about whether the orchard climate is suitable whether large-scale pest will break out and etc."
To Pony Ma this is Tencent's evolution from the Mission 1.0 era to the Mission 2.0 era. He explained that Tecent needed to ensure business achievements in the Mission 1.0 era. In the Mission 2.0 era the company must continuously improve ecosystem. "In the past it was called business. Now it is called ecosystem. What Tencent needs to ensure is the benign healthy and sustainable development of the whole ecological environment".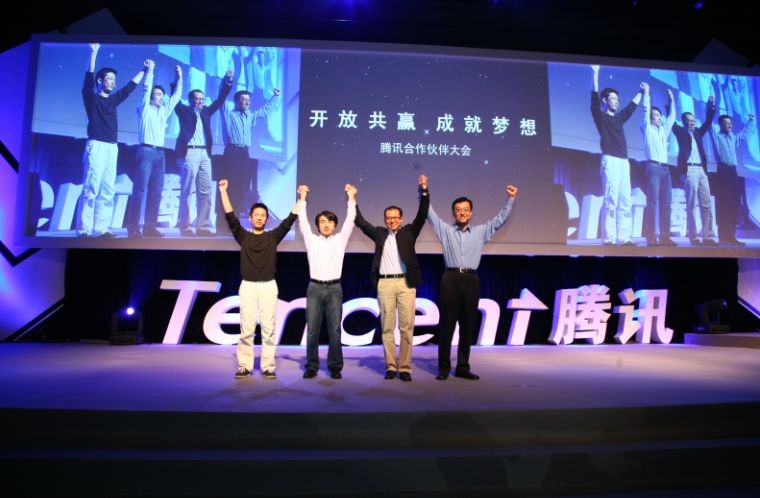 Tencent Partner Meeting Venue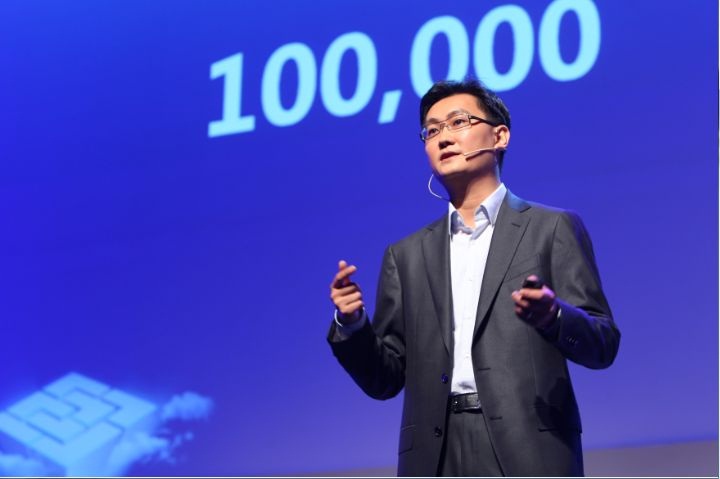 Pony Ma Chairman of the board and CEO at Tencent