Tencent Headquarters Moves to Tencent Building
2009.08.24
On August 24 2009 Tencent's first self-built office building Shenzhen Tencent Building was completed and Tencent Headquarters moved in. In the morning Tencent held a simple yet grand ceremony to mark the move into the Building. Founder Chairman of the Board & CEO of the Tencent Ma Huateng announced the move. Tencent President Lau ChiPing and Founder & the Chief Administration Officer (CAO) of the Company Chen Yidan both expressed that the completion of Tencent Building is a major milestone in the history of Tencent as well as their hope on the sustained and stable growth of the company.
(Photo 1 Tencent Management touches the crystal ball)
Tencent Building is located in the northern area of the Shenzhen High Technology Park and on the northern side of Shennan Boulevard. The Buildings is 193m high with 39 floors above ground and 3 floors underground. The total floor space is 88180.38㎡ the office space 69796.76㎡. The Building is an ultra high complex with a novel outlook featuring comprehensive functions and advanced human environment. It has become a new landmark in Shennan Boulevard well-known in both Shenzhen and the country.
The completion of Tencent Building symbolizes that while improving its overall business strategy Tencent has also further optimized the national layout of its R&D operation innovation and functional bases. In the first half of 2009 Tencent Building Chengdu and Tencent Building Shanghai were officially put into use. Together with floor spaces acquired by Tencent Beijing as early as in 2005 Tencent now has business operation premises along the great north-south axis and the two wings in east and west regions in China. This will become an important cornerstone to support Tencent's business development.
(Photo 2 Tencent Building)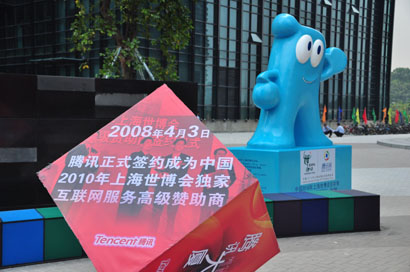 (Photo 3 Mascot of the 2010 Shanghai World Expo --- Haibao)