Dedication in Protecting Teenagers is Endless, Steven Ma Says on the 1st Anniversary of Healthy Gameplay System Upgrade
2019.09.06
In September 2018, Tencent started its healthy gameplay system upgrade and real-name verification. Today, the system has almost covered all mobile games and is gradually covering other PC games. One year since the upgrade, Steven Ma, Senior Vice President of Tencent described recent developments and shared his thoughts and experience in an open letter.
Steven Ma said protecting underaged users will never ends, with focuses on play time management and spending management, real-name verification and setting age limits in games. Tencent will initiate other measures to protect underaged users and discuss with relevant regulatory bodies, industries and the public, providing all possible support for the formulation of standardized requirements.
According to Steven, Tencent will have all its products covered by the healthy gameplay system this year (2019). To ensure all underaged users are protected, Tencent will, without any hesitation, terminate and remove any game that cannot be connected to the healthy gameplay system due to any technical issue, even though it may generate revenue.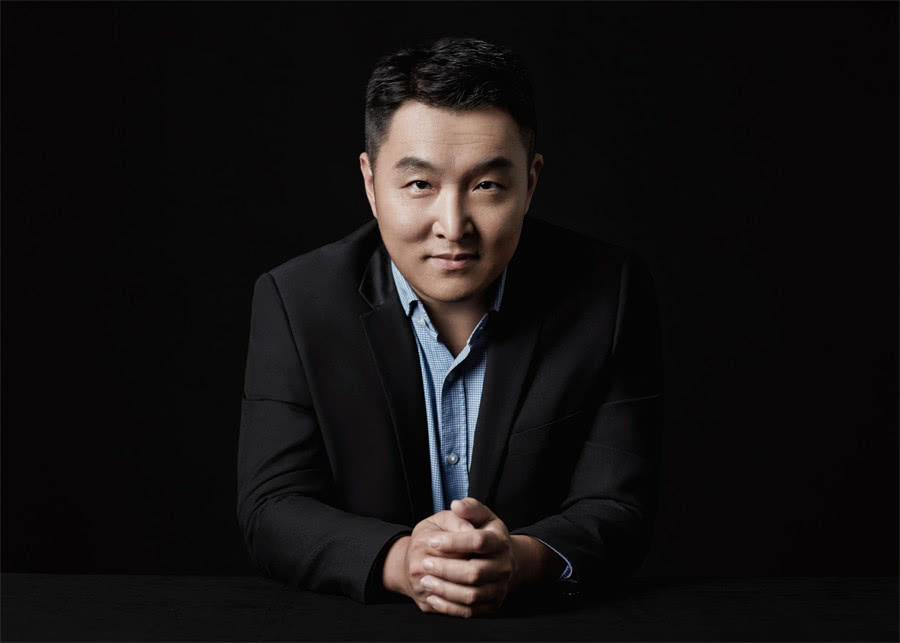 Steven Ma, Senior Vice President of Tencent  

Below is Seven Ma's open letter: 
Dear Underaged Users, Parents and Industrial Partners:
It is amazing how time flies. Our Healthy Gameplay System has completed its first year of operation since its upgrade last September, which is critical to our Balanced Online Entertainment System for Underaged Users. I would like to take this opportunity to share some of our progresses and new thoughts about Tencent's initiatives in protecting underaged users. We started establishing the Balanced Online Entertainment System for Underaged Users in early 2017 and, since then, we have taken the lead to implement the country's strictest anti-addiction measures for teenagers. We have been improving this system, covering the pre-game, in-game and post-game stages of the gaming behaviors. 
Thanks to the upgrade over the year, almost every mobile game is now connected to the Healthy Gameplay System, including Honor of Kings and Peacekeeper Elite. We are also extending the coverage to PC games. Popular PC games such as League of Legends, Dungeon and Fighters and CrossFire are already covered by the system. 
It is our plan to connect all game titles with the healthy gameplay system this year. To ensure all teenagers are protected, Tencent will, without any hesitation, cease the operation of any game that does not connect the healthy gameplay system due to any technical issue, even though it may generate revenue. 
But I have to say what we have done does not mark the end of our plan.
I have spoken, on several occasions, that protecting underaged users is a commitment and social binding made by the game industry to the whole society. As society and the industry continue to develop, this commitment remains the same, but the social binding keeps evolving which needs continuous refinement and update. For more than 2 years, we have communicated with many industry partners who also attach great importance to underage protection, and they do so with unwavering determination. But they are also struggling with the fact that there has long been a lack of standardized guidelines concerning the protection. In the era of mobile Internet, we need to pay scrupulous attention when it comes to the protection of teenagers. Due to the complexity involved, we should ponder over our approach and next steps so that our actions will be systematic and effective.
I would like to share with you some of the ideas and practices that Tencent has developed regarding the protection of underaged user, hopefully arousing discussion with peers who share the same interests and concerns about this issue.
We think the protection of underaged users lies in 4 major aspects:
1. Playtime Management:
Playtime management is of highest priority. The biggest problem for underaged users is that they are reluctant to limit their playtime, as they tend to lack of self-constrain.
In 2007, the games industry implemented an anti-addiction system as required by the authorities, helping teenagers to develop self-control with limits on in-game benefits. What's more, our "twin-engine" system, comprising our parental guardian platform and a built-in healthy gameplay system, can reinforce the management of playtime for underaged users, whose accounts will be automatically off-line whenever the time limit is reached. This year, we have imposed a playtime limit on the new game Catchya, barring all underaged players from playing between 9pm and 8am. It can help us further explore the reasonable play time for underaged gamers.
2. In-Game Spending Management
This is another important issue. Underaged users normally don't have a steady income, so over spending will cause much trouble to family and deserve our attention.
Our parental guardian platform has the required technologies and competence to manage in-game spending. Through this platform, parents are able to set limits for both individual spending and monthly total spending for their children according to their own preferences; any expense that goes over the limit will be prohibited. Apart from the games directly operated by Tencent, mini games in Wechat or Qzone can also be managed by the platform and subject to an expense limit set by parents.
3. Real-Name Verification:
This is vital for teenager protection. Protection of underaged users is not possible without an accurate verification of their identities.
Currently, Tencent has taken the lead in establishing in-game real-name verification. Face recognition technology, previously was used in industries that require stringent credit checking, such as finance, credit and government sectors, is deployed to identify underaged users. Given the increasing awareness of teenager protection, I believe this real-name verification will become a new trend in the game industry.
4. Age Limit:
This is yet another key measure for protecting underaged users. We have taken proactive approaches to respond to government official's guideline of exploring tailor-made age system for Chinese users. 
This May, we started setting a minimum age limit firstly on Peacekeeper Elite, where players are required to be aged 16 or above. In June, we jointly advocated with People's Daily Online and other peer companies, to provide notifications for users of different age groups. In future, Tencent will continue working with relevant officials to conduct targeted research.
The underaged users are the future and hope of our country. As a father, I understand the importance of helping kids to balance study, life and entertainment. And Tencent, as an industry player, has the obligation to try out every possible approach to protect them, proactively engage in discussions with relevant authorities, industry and the public, and provide all the support within our capabilities for the establishment of industrial standards.
As time goes on, the industry keeps facing new requirements, and our work for protecting underage users never ends. We do hope that our continuous efforts would help parents manage their kids' in-game behaviors in a scientific, reasonable and healthy way, fulfilling this new commitment of the industry for the whole society.
Thank you.
Steven Ma
On the first anniversary of the Healthy Gameplay System upgrade