Tencent's AI Technology Assists Diagnosis of Parkinson's, Not to Replace Good Doctors
2019.07.11
Interviewed by: Xu Ke, Zhang Qian
Written by Xu Ke
Just like an everyday life of an ordinary Chinese family: Grandpa Sun and his wife are busy making dumplings, but when he is about to put a full tray of dumplings into the fridge, his body freezes up and, inexplicably, he is unable to move forward. His wife then reaches out her flour-covered hand to pull his body to one side. Grandpa Sun looks helpless, but his wife seems to be quite used to it.
Grandpa Sun has been a Parkinson's patient for 24 years. Parkinson's disease is a degenerative central nervous system disorder. In China, there are more than 3 million patients like Grandpa Sun, but only around 1,000 specialized doctor help patients manage the disease. Most of these doctors work in Class III Grade A hospitals in top-tier cities.
In 2018, Tencent Medical AI Lab and a team led by Professor Wang Jian, the chief researcher of Parkinson's disease in the National Center for Clinical Medical Research of Geriatric Diseases (Huashan) and the chief physician in Department of Neurology of Huashan Hospital, which is affiliated to Fudan University, developed a "Motor Function Assessment System for Parkinson's Disease". It was the first video analysis technology for Parkinson's motor function, supporting diagnosis of the disease with cutting-edge artificial intelligence (AI).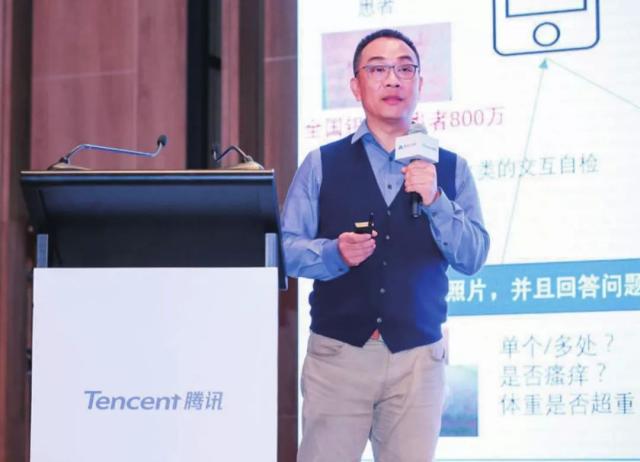 Dr Wei Fan, head of Tencent Medical AI Lab, thinks that the purpose of developing this system is to save time for patients and to establish the gold standards for clinical trials.
Fan Wei, Head of Tencent Medical AI Lab, Phd in computer science, Columbia University. He is an internationally-renowned machine learning expert, one of the top 100 most influential medical AI experts in 2019.
How does AI support diagnosis of Parkinson's disease?
In normal treatment of Parkinson's disease, a doctor has to carry out regular evaluation for a patient. The doctor would ask a patient to perform a series of movements, for example, to spread the thumb and the index finger as wide as possible, and then rate its stability. Is a machine or human eyes easier to get tired? Whose conclusion is more accurate? Not to mention the fact that it takes a doctor about 30 to 40 minutes to complete each diagnosis.
The said "Motor Function Assessment System for Parkinson's Disease" can identify the key points of a patient through the motion capture technology and leverage a human dynamic model to evaluate patient's motor skills. Overall, it utilizes AI to convert the subjective MDS-UPDRS metrics, used for years in medical practice, into new metrics that are objective and measurable to increase the evaluation efficiency and accuracy for Parkinson's disease.
One of the biggest technical challenges is insufficient data. Compared with the large volume of data in medical imaging available for manual tagging, the number of data samples related to motor function disease captured by video recordings is relatively low, and researchers can normally collect only one or two hundred samples, which is insufficient for model training. To solve this problem, Tencent Medical Lab utilizes AI and auto-fusion technology to generate simulated data with markers, so the training data set is expanded thousands of times faster, which is a big breakthrough against the limitations of data collection and tagging.
Additionally, to enhance the capabilities of this evaluation system, the research team led by Dr Fan has developed a creative fine-grained motion evaluation model (Fine-grained Model) that allows precisive quantitative measurement on motion metrics, for example, frequency; They built a multi-channel in-depth convolutional neural network model (MC1D-CNN) to tackle the issues regarding data collection and motion segmentation; They also adopted a multi-modal comprehensive movement evaluation technology (Fusing-Net), which outperformed a single model and increased the rating consistency significantly.
An experiment was jointly carried out by Tencent Medical AI Lab and Huashan Hospital: experts were asked to rate over 1,000 videos about 200 patients and then train the machine with the agreed scores. Afterwards, they used the machine to rate subjects suffering different severities and matched these ratings against the experts' agreed scores. The data showed that the ratings were very close.
In the past six months, they have accumulated hundreds of clinical trial samples. They will work with top British and American hospitals to further increase the number of samples. In order to increase the accuracy of diagnosis, they will also conduct a research on breakdown items for evaluating Parkinson's disease.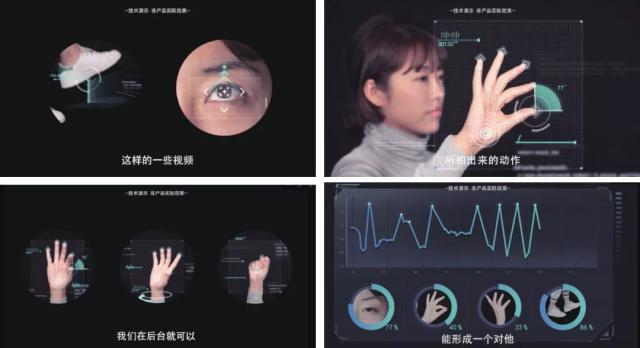 "The pursuit of medical AI changes me most of all."
Fan Wei has been engaging in application research in respect of Big Data and Artificial Intelligence for over 20 years, and he has served customers in banking and telecommunications and dealt with data of many different kinds. "When someone asks me: What is healthcare? I say it can represent as science, as technology, as culture, as ethics, or as regulation. It's hard to generalize in a few words."
He said, candidly, that the medical industry is one of the most complicated industries he has ever experienced, and that medical AI is the one which has changed him most of all. Firstly, medical data comes with a lot of compliance and ethics requirements. If the data is acquired illegally or is non-compliant, the result would be non-compliant as well. Secondly, all the medical trials are randomized controlled trials (RCT), which means the data cannot be preset, therefore we need to follow medical procedures to find compliant data in the real world for testing. Lastly, and most importantly, medical AI can achieve the average and best result, and the key is to ensure that even the worst result is not unacceptable.
"Someone says there will be no need for doctors in 30 years. This is not going to happen, and we never thought about replacing doctors," said Fan Wei.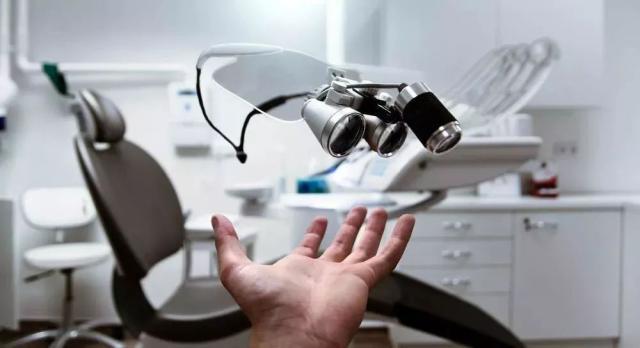 Many diseases that Tencent AI Lab is researching on are related to motor functions. Aside from Parkinson's disease, there are cerebral palsy, scoliosis and multiple sclerosis, which mostly occur in Europe and America. This team resides in Silicon Valley, Beijing and Shenzhen. The lab is working with renowned hospitals, doctors and the government to utilize Tencent technological advancement to attain maximum effectiveness and security, while improving its skills and technologies at the same time.
In his opinion, there are many fragmented areas in healthcare that could be broken through. In diagnosis and treatment, disease management and recovery phases, the efficiency and effectiveness of current medical systems could be greatly increased via technical measures. These are the areas that Tencent AI Medical Lab hopes to enter.
"Our goal is to search for areas in all the current medical procedures that could generate the most benefits to doctors by leveraging technical approaches, because when you help doctors, you help patients."
[ The article was originally published on Tenyun Magazine, issue No. 70. ]