Bridging Gaps in Healthcare Industry with Technology
2019.11.08
As global population ageing and limited medical resources become alarming issues, the healthcare industry is facing many challenges and obstacles. One of them is how efficiency can be improved given the geographical, space, time and resource constraints.
Smart technology is the answer.
Today, we have seen an uptick in cross-sector convergence within global healthcare industry, with a view to enhancing the quality of medical services with the help of technology. Various states in the US have been researching the potential of emerging technologies such as artificial intelligence (AI); the UK is promoting telemedicine; South Korea is expediting the building of hospitals with 5G network, while Finland has launched a pilot medical project in a 5G network environment. Not surprisingly, smart technology has been identified as a key driver in healthcare development in China.
As one of the world's most populous countries, China's healthcare industry has an even more daunting task: China's population accounts for 22% of the world's total, but available medical resources are merely 2% of the world's total. As a result of insufficient medical resources and its uneven distribution, difficulty in seeking treatment and expensive medical costs were evident while gaps are identified in areas of operational efficiency, provision of information and services. 
In the past five years, Tencent has been exploring ways to improve the quality and efficiency of healthcare industry through digital technology. In line with its Industrial Internet strategy, Tencent's exploration in the healthcare industry focuses on three areas, namely, Tencent Medipedia, Smart Hospital and Medical AI.
Tencent Medipedia: Addressing Knowledge Gaps in Healthcare
In the era of mobile Internet, more people look for healthcare information online. However, the quality and accuracy of such information is not easy to identify, as erroneous or deficient information is not uncommon on internet. Tencent Medipedia is the specially-designed solution to this issue.
Launched in 2017, Tencent Medipedia is designed as an authoritative, professional and practical platform sharing common healthcare information. Users are provided with knowledge from the prevention, diagnosis, treatment of disease to rehabilitation. Through text, photo, video, interactive and AI assistant, and 3D visualization, Tencent Medipedia brings high-quality original healthcare content from around the globe and localizes it to best suit the Chinese audience. It is a medical information platform with systematic and in-depth content that translates obscure medical knowledge into more reader-friendly information for the general public.
To ensure the creditability of the platform, Tencent Medipedia collaborated with WebMD, a reputable international healthcare information platform, to obtain access to over 60,000 Chinese research papers on medical and healthcare. Tencent Medipedia also partnered with the Chinese Medical Doctor Association (CMDA) and over 1,000 specialists from hundreds of renowned hospitals nationwide to present healthcare content covering over 8,000 common diseases (including detailed information on 50 diseases).
"As a company well-known for its strengths in Internet and digital technology, Tencent aims to present Tencent Medipedia as a recognized authority on healthcare services, which gives patients proper guidance and eliminates information gaps between doctors and patients. By building Tencent Medipedia, Tencent is fulfilling its mission and vision of 'Tech For Good'." said Zhang Meng, Vice President of Tencent Medical.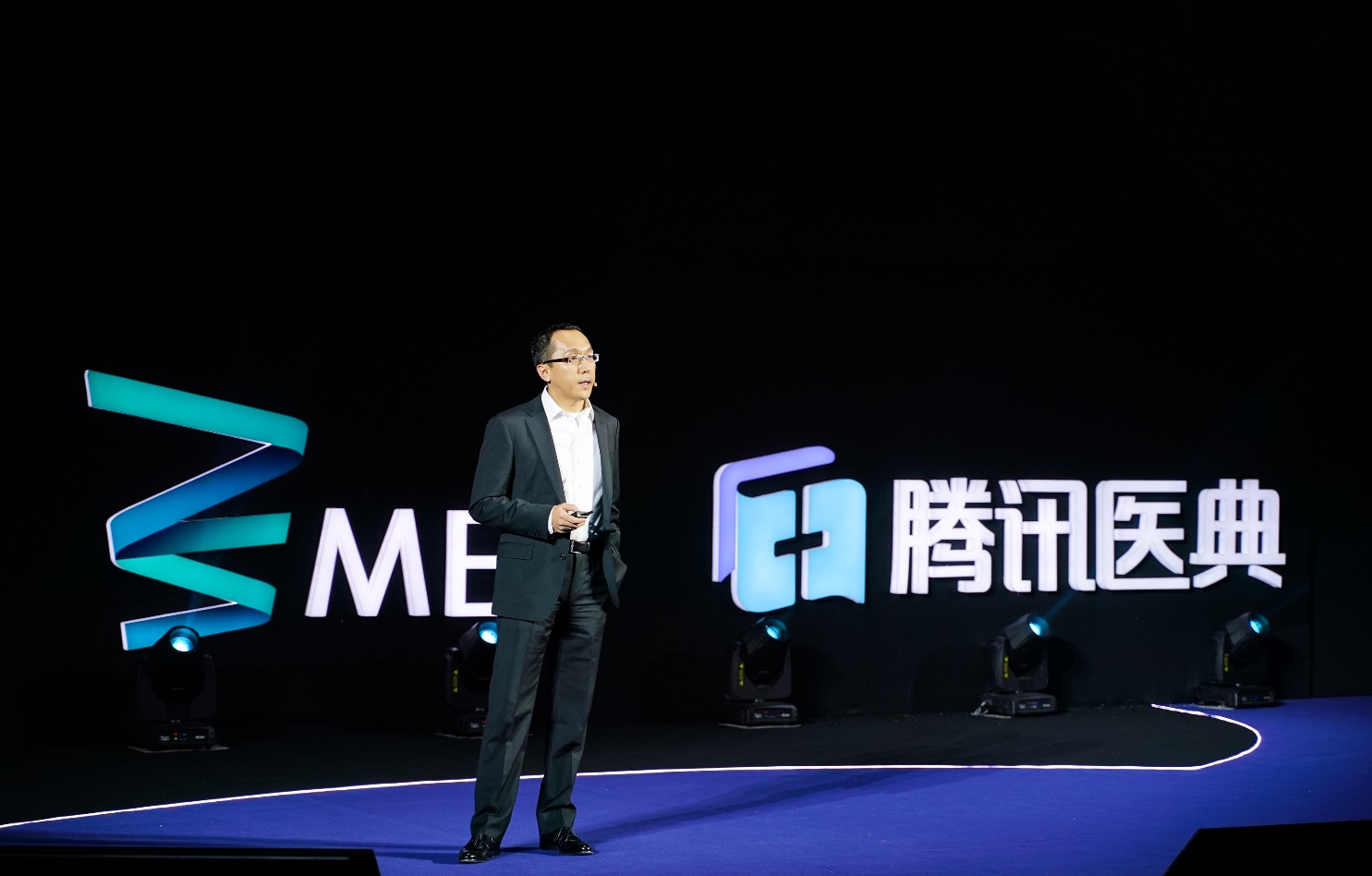 Smart Hospital: Boosting Efficiency in Hospital Operation to Better Accommodate Public Demand for Medical Care 
Through WeChat, Tencent can reach out to the insured totaling to over 500 million. Nearly 10,000 medical institutions support medical insurance payments by WeChat. Hence, users can pay for medical consultation and medication via WeChat.
The Digital Healthcare Card is equivalent to a "health ID card" in China, which records a person's medical records from different hospitals in different regions. It is a key link between the public and medical institutions, amongst such institutions, as well as the institutions and social public services departments. Tencent actively promotes the issuance and use of Digital Healthcare Cards to enable the public to experience the best online and offline patient care.
Tencent Health, a service platform on WeChat, is Tencent's latest contribution to healthcare. Starting from March 2019, residents in Shenzhen - an emerging city in China, can experience Tencent Health service via WeChat to obtain timely online medical consultation, arrange appointments, access healthcare information, and other useful services. Tencent Health will be rolled out to other cities gradually.
With these, Tencent's Smart Hospital solution connects all stakeholders with technology. It does not only help medical institutions to enhance their operational efficiency but also spares patients from long waiting time for medical consultation. It has effectively connected medical services, healthcare services, and personal health management and created a new healthcare ecosystem.
Medical AI: Assisting Doctors in Diagnosis by Making AI Technology More Accessible
Today, cancer remains the No.1 killer to mankind. At the moment, China has less than 20,000 licensed pathologists, with an estimated shortfall of over 90,000 licensed pathologists. Such a resource-constraint seriously affects the quality and standard of clinical medicine in China.
Though there is no shortcut in training medical professionals, technology, however, can speed up the process from screening, diagnosis, treatment to recovery. In the field of "AI + Medicine", AI can carry out simple but cumbersome tasks to save doctors' time. It also learns from big data to perform medical image analysis, increasing the efficiency and accuracy in diagnosis while providing personalized medical services recommendation by combining imaging and pathological genetic testing.
Currently, Tencent has three major AI labs which champion breakthrough medical AI research in different application scenarios, they are Tencent Medical AI Lab, Tencent YouTu Lab and Tencent AI Lab.
Tencent Medical AI Lab has embarked on research on a new digital biomarker that could be applied to the interpretation or prediction of disease or health outcomes. For patients with Parkinson's disease, for instance, their motion information and audio signals are captured by video and mobile sensors and mobile phones respectively. AI will then analyse such information. The information coupled with professional opinions will produce a comprehensive evaluation of the patients, thus enables accurate and objective treatment.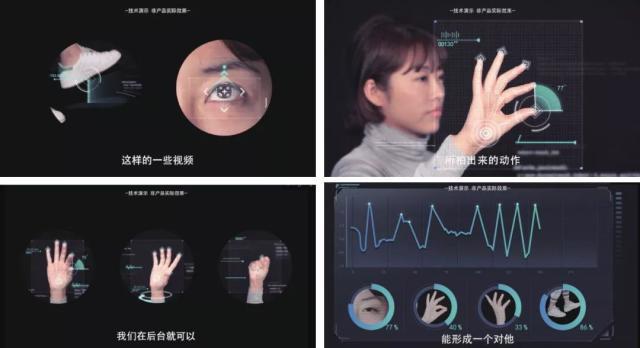 Tencent Youtu has all along been committed to medical AI. Not long ago, the team just set two records in the global medical imaging competition LiTS, wining two world's first places in liver segmentation and liver tumor segmentation. By deepening its technological R&D, Tencent Youtu has launched its first medical imaging product "Tencent Miying". Currently, this system has supported cancer screening for ophthalmic diseases, esophageal cancer, colorectal cancer, lung cancer, breast cancer, cervical cancer, cooperating with more than 100 top 3A hospitals in China. It not only reduces the workload of doctors, but also plays an important role in improving diagnostic accuracy and efficiency.
Tencent AI Lab concentrates on the entire process of medical services. It offers products from disease diagnosis to treatment, including guided consultation, AI pre-diagnosis, AI-assisted diagnosis , and guided medication. According to Yao Jianhua, the Chief Scientist of Tencent AI Lab Medical Center, Tencent AI Lab will further probe into pathology from three angles: AI-based pathological diagnosis models, AI-based pathological prognosis prediction models, and quantitative analytics in pathological omics.
In the field of Medical AI, Tencent hopes to assist doctors in diagnosis but never replace the human touch. As the healthcare industry advances, there are many areas where efficiency could be improved with technology. Tencent firmly believes that by helping doctors, it is helping the patients. It will continue to cooperate with medical institutions to further explore and contribute AI technology solutions to address the problems caused by insufficient medical resources.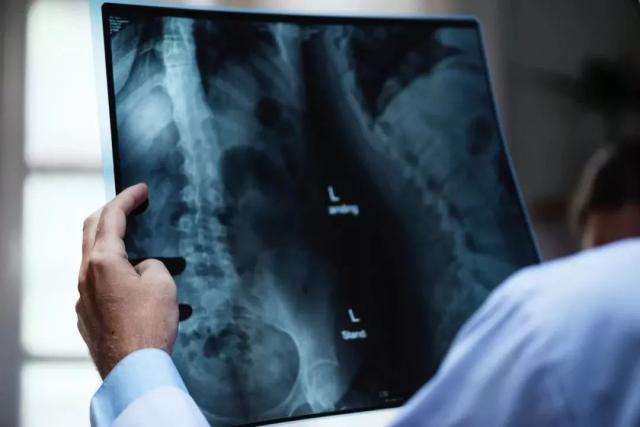 Tech for Good, Providing More Customized Medical Services
"Those in the medical profession have a heavy responsibility. To ensure sustainable development in the healthcare industry, first we need to resolve the problem of uneven distribution," said Ding Ke, Tencent's Vice President, "If this problem is not resolved, it will be hard to make any progress. It is easy to launch individual pilot projects, but the world will only truly benefit from the Internet to function as a whole."
Published data shows that till May 2019, over 38,000 medical institutions in China have set up official accounts or Mini Programs at Tencent's WeChat platform. 60% of the hospitals provide various smart healthcare services to patients through WeChat, and about 110 million WeChat users subscribe to these healthcare services.
Tencent firmly believes in "serving patients, helping doctors and assisting hospitals", and sees itself as a "digital assistant" in providing digital "toolkit" for healthcare partners. Nowadays, the Internet has penetrated all aspects of life. By applying mobile Internet, AI, big data and other technologies in the healthcare industry, it can better cope with the challenges arising out of the uneven allocation of resources and improve the efficiency and quality of medical services.
"Indeed, 'Tech For Good' has been fully practiced in the healthcare industry in its true sense." Ding Ke added.