Value Creation is Pivotal to Our Investments
2020.03.10
Martin Lau, President of Tencent Holdings Limited, shared the company's investment strategies with more than 500 investee companies and partners from various industries at Tencent Investment's Insight & Forecast Conference held in January 2020.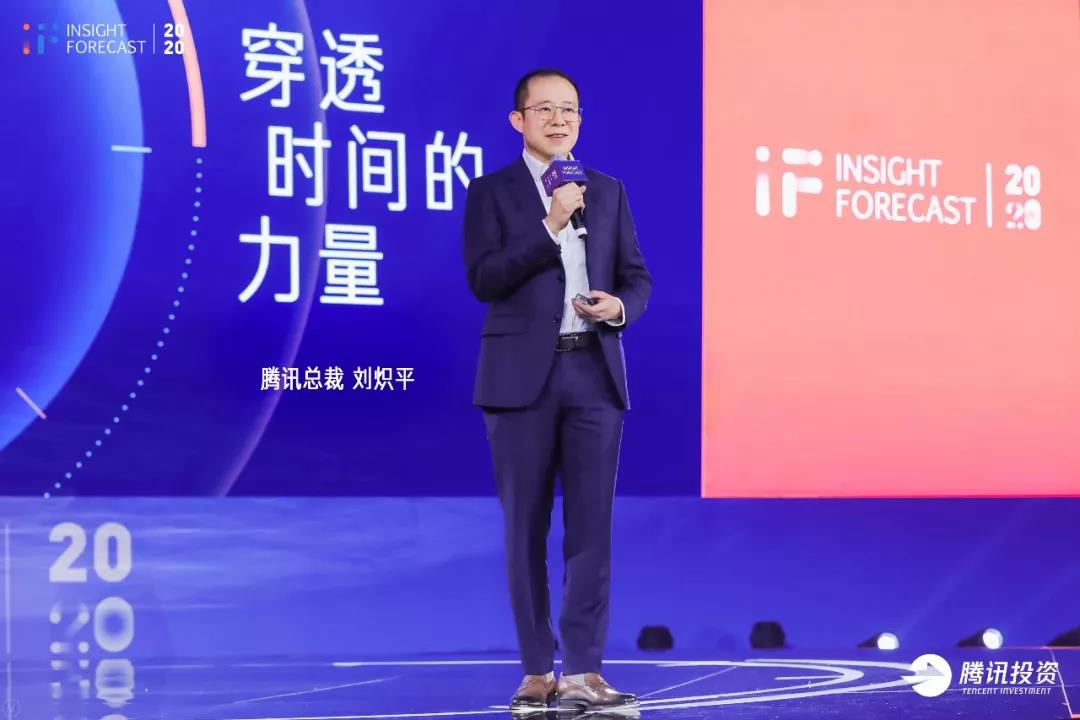 The market has evolved rapidly over the past year, with many well-known startups and even unicorns experiencing financing challenges and some even going bankrupt. This is rare throughout the entire history of the Internet.
Despite these macro headwinds, many of our investee companies have weathered the storm. Some investee companies have achieved impressive growth, with a remarkable enhancement to their production capabilities and operational efficiency. Tencent, as an investor, has been pursuing our own principles and strategies to provide relentless support to our investee companies and grow alongside them. Tencent has invested in more than 800 companies, more than 70 of which have gone public. More than 160 of them have grown into unicorns with valuation of over US$1 billion each.
Tencent considers investments to be one of its core strategies, and places "Value Creation" at the center of its investments. Our primary goal is to create value for users. To this end, Tencent Investment always puts users first, investee companies second, and Tencent itself third.
A Relentless Focus on the User Experience
We believe companies that create value for users are our best partners.
Users are the foundation of everything. They have helped to transform Tencent into what we are today. A company can only sustain its vitality in the long term if it can create value for users. Tencent is committed to this "user-oriented" principle, to create value for users, and put the user experience at the heart of our development. We can help our investees better fulfill this principle and help it take root within their companies. 
Tencent has multiple platforms that can empower investee companies to grow with the user at their core. By creating a fair, open and vibrant environment, we help investees better reach out and serve their users. For example, our investees can reach hundreds of millions of users through our social platforms, which can create word-of-mouth communication for good products and services, which brings in more new users. Another example is Tencent's payment platform, where investee companies can build business models which are aligned with their operating principles.
Any partnership should be established and maintained without ever compromising the user experience, infringing on user privacy, or disrupting the fairness and openness of the platforms. We continue to listen to and communicate with our investee companies, helping them to build and strengthen their core competencies, and delivering value-added services to users.
Supporting Investees at Critical Moments
As an investor, Tencent attaches the greatest importance to the founders and teams of our investees. We do not ask our investee companies to do anything that only benefits Tencent but no benefits at all for the investees. Our investments focus on investing in "innovation" rather than "resources". 
Many investors or entrepreneurs expect to defeat their rivals by the power of capital, through fundraising and promotions for users. We don't agree with this approach. Instead, we believe that corporate development is like a marathon, in which capital and traffic are only the boosters. What matters most is the company's strength, technologies and perseverance, which are core to its growth. We expect our investee companies to clearly position themselves as value creators with superior products, advanced technologies, effective strategies, efficient and well-structured supply chains, and strong talent development.
Tencent has been operating for more than two decades, growing together with more than 800 investee companies. Our experience enables us to offer the resources and support necessary for these investee companies to make the right decision at crucial moments. For example, Tencent gave critical support to JD.com when it developed its mobile user experience and to Didi when it upgraded its technical architecture. We also assisted Meituan during its merger with Dianping when they were in the middle of a price war, and during Meituan's expansion of its food delivery business. We have also assisted internationally, providing support during Epic Games' transition from the console to mobile, and the evolution of SEA (Garena) from a game licensor to a game developer, and then to an e-commerce operator.
Meanwhile, Tencent has been strengthening its value-added services for our investee companies. We are creating more business cooperation opportunities and sharing our technical expertise. We have also set up professional teams to assist them in developing organizational and management capabilities.
Focus on What We Do Best
As these investee companies grow and create value for users, Tencent will naturally benefit. This is why Tencent puts itself third in its investment strategy.
Investments have already substantially benefited Tencent's development, allowing us to focus on the things we do best.
We focus on enhancing the development of our products and collaborating with our investee companies, two core strengths of our company. In fields which are outside of our expertise, we work closely with industry-leading teams. This approach helps crystallize Tencent's overall strategy while enabling us to gain more industry partners.
Looking ahead, Tencent will continue to enhance its investment ability and extend its investment footprint to new sectors. In the past, we typically invested in sectors such as games and frontier technologies. With the advancement of Mini Program ecosystems and our payment platforms, we will focus more in areas such as transaction platforms and smart retail . Under the Industrial Internet strategy, we will focus on using technologies to empower various industries and facilitating the development of verticals. At the same time, we will expand our global presence by making more overseas investments while sharing and collaborating with more overseas startups.
Despite the uncertainties and challenges ahead, Tencent Investment will always put users first, investees second, and itself third, setting the stage for the success of our investee companies over the long term.