The Bliss of Crushing Difficult Mode: Michelle Liu, Vice President of Tencent Games
2020.04.28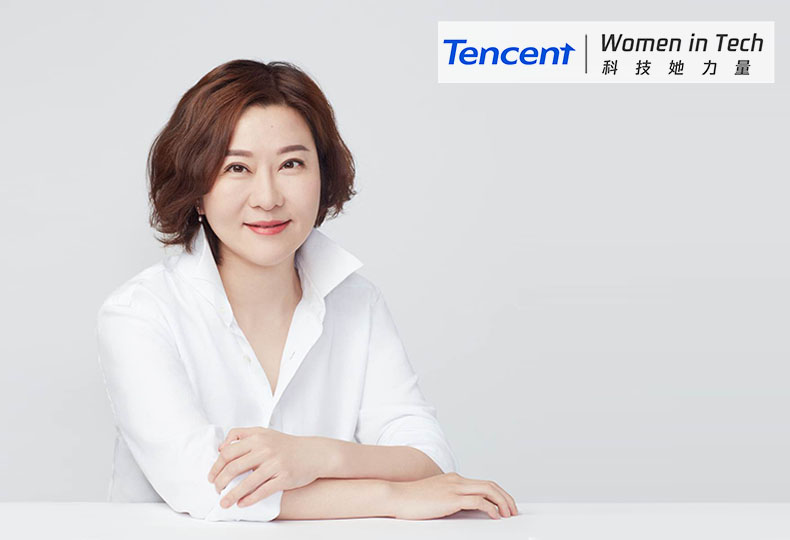 Michelle LIU, Vice President of Tencent Games, joined Tencent in 2013 and now oversees the publishing of mobile games in domestic market, overseas game business, the social value, and more.
————————    
Dressed in a crisp white shirt, Michelle LIU breezed into her office after a long meeting. Her eyes sparkling with excitement as she enthusiastically discussed her latest favorite mobile game with her colleagues. Michelle doesn't look like a veteran game player. She does not shy away from challenges and is at her best when challenged – two traits that help her excel on screen and as the Vice President of Tencent Games. 
Michelle has been driven for as long as she can remember. If life was like a video game, Michelle would have skipped the beginner levels and leaped right into the advanced levels to take on the toughest challenges. 
That journey began when Michelle was a young girl. Her parents held hopes for her stable life: got an education degree from college and became a teacher or civil servant after graduation. This chosen path was not uncommon for girls growing up in China in the 1990s. 
Sure enough, Michelle excelled, finishing with an undergraduate degree and working as a teacher for three years. In that role, she saw different paths in life and how people reacted when they were thrusted into those situations. Some students grew up in poverty, studied hard, and were accepted into university where they changed their fate through education; others buckled under the weight of stress and expectations. 
"It can take me a day if I am to share what I experienced in these three years. I had never dreamed of becoming a teacher when I was small. But still I had a strong sense of achievement when I was able to help my students," Michelle said. Her memories of those students are deeply ingrained in her – their words and their faces are as vivid as if she spoke to them yesterday. 
The work took an emotional toll. Michelle was invested in her students and lived through their emotional ups and downs of life along with them. "I'm not teacher material," she concluded. "I just couldn't find a way to keep that up." The experience as important in her professional development because she learned how to manage sometimes difficult situations and emotions.
***
Michelle returned to the classroom in 1997, but this time not as a teacher. She attended graduate school and then joined a company as an assistant manager. It was a secure job, but not the one she ultimately wanted. Around 2000, the company planned to branch out into online games, and her leader asked if she was interested in the new business. She jumped at the chance. 
"I was very grateful to my boss for giving me that opportunity. He is a great guide in my career," Michelle said. "And I had to live up to his trust. However hard the task might be, I must do it well."
***
Michelle took the role despite not being an avid gamer. She remembers the games of the 1990s like Super Mario Bros and Tetris on Nintendo, as well as Chinese Paladin: Sword and Fairy and Diablo on PC. Without too many options available, she'd play whatever games were out there just as a way of killing time. Her parents never objected to it, either. 
However, when she decided to turn her hobby into her career, her family pushed back – particularly once they saw how hard she had to work. "They just couldn't understand why I gave up a comfortable job as a teacher or a civil servant for one that kept me working late every day."
Michelle dove into her new career. During her days at companies such as Acer, OPTIC, Tiancity, and Shanda, her responsibilities included many different kinds of games such as card games, web and mobile games. She worked in core teams which managed several hit products such as Legend of Mir 3, Popkart, and Million Arthur. These formed the basis for her broad experience in different types of games and platforms.
As time went on, her family began to acknowledge she made the right choice. By 2013, when her friends and family expected her to finally settle down and lead a stable life, she had one more surprise: joining Tencent Games.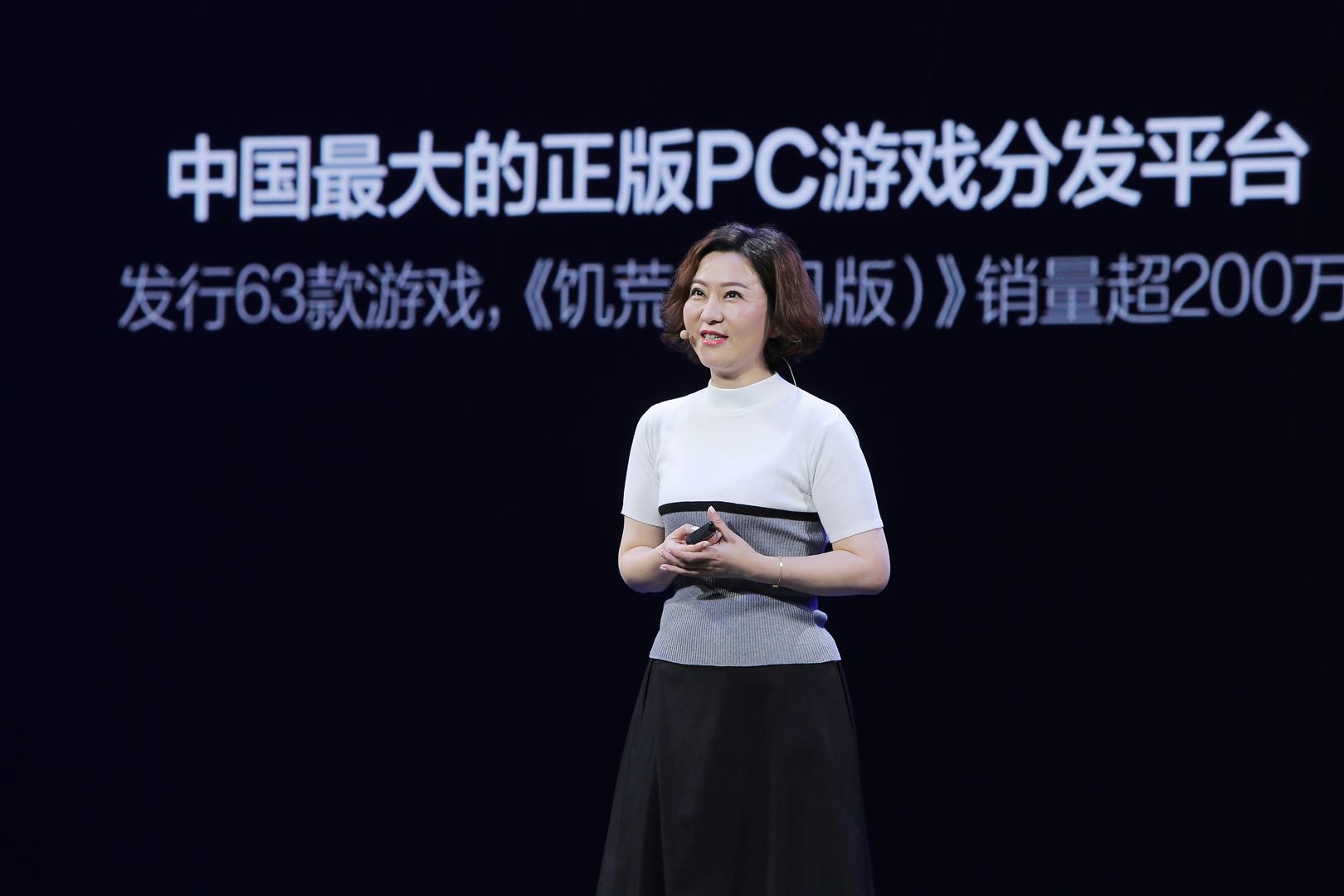 ***
Michelle compares balancing family and career to balancing on a seesaw: the two sides move up and down alternately, but you can drop neither. 
The decision to join Tencent was a challenge for both Michelle and her family. It was a time when Tencent Games had just shifted its focus to mobile games, so the business was still in its infancy and would require a substantial commitment of time and energy. In addition, Tencent Games was headquartered in Shenzhen, but Michelle's family was in Shanghai. This was a dilemma for her, because she had to divide her time between the two cities, making it difficult to juggle her family and professional duties.
"I hesitated, and I even had a good cry on the night before my first day," Michelle recalled. "But my husband was very supportive, and he told me that 'difficulties are an inevitable part of life, no matter which path you take. In that case, just go ahead and choose the one you want the most. If you run into difficulties, do something to find a way out.'"
Michelle is now the mother of two children and has encouraged them to reach for various games since they were little. She has even occasionally given them a tour of Tencent to show them how games are created and how innovation can make a big difference. Her kids think it's pretty cool to have a mom who makes games, which are two more votes of confidence to back her career development. 
***
Having worked at the company for seven years, Michelle is a contributor and a witness to how Tencent Games excels in a highly competitive space and evolves into an industry-leading game platform.
When she travels abroad on business trips and attends industry conferences, Michelle very often meets both surprised and quizzing looks from peers. "It must be a difficult job working at Tencent Games as a woman?" Michelle is used to this question, and views it as recognition for her work rather than something pejorative. 
In her view, there is little difference between men and women when it comes to the workplace. "Each gender has its specific pros and cons in different industries and jobs. Take games for instance, women perhaps have more empathy and are better able to put themselves in the users' shoes," she said.
Michelle has never stopped moving forward. Tencent Games has identified the overseas gaming market as the next major focus of the company. It's a completely new field for the entire company, and there are no guarantees it will be successful. Michelle, however, is very excited because she sees the great potential in overseas markets and has great enthusiasm in carrying out her mission.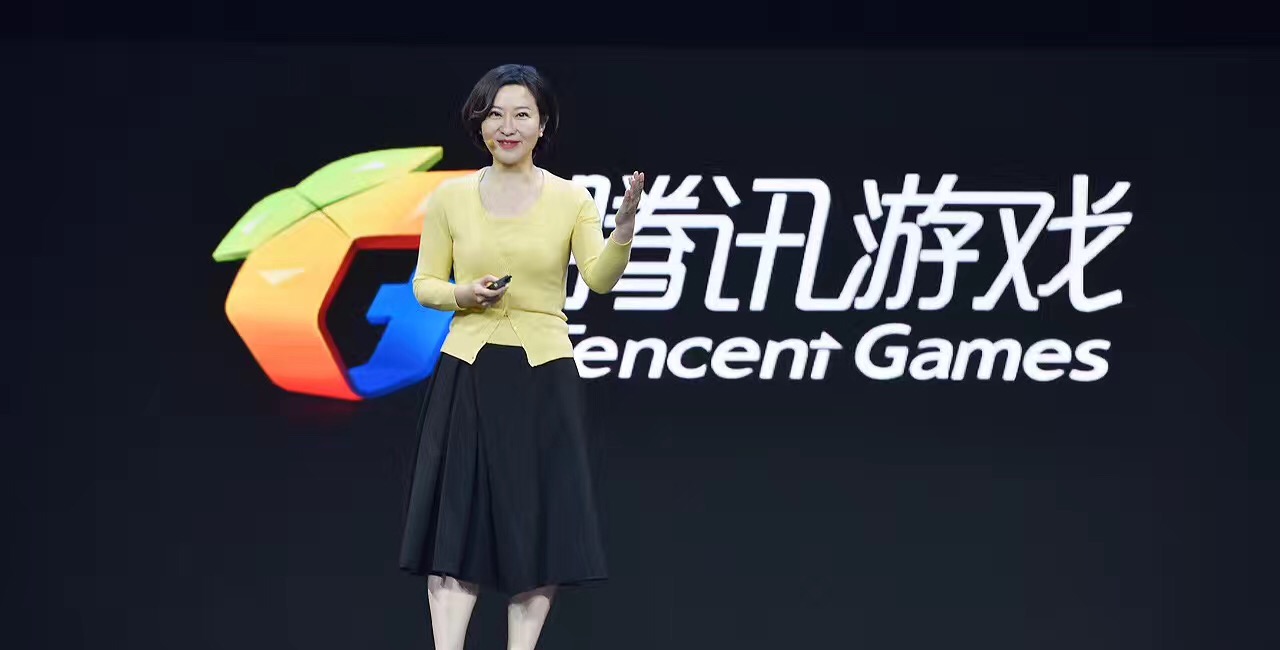 "I seldom think about how difficult something might be," she said. "Nothing is easy, whether it's at work or in life. Whenever there is any difficulty, I will find a way to overcome it. I believe that I was born to be a problem solver."