Opportunity Comes to Those Who are Prepared - Sammi Xia, Head of Tencent Institute of Games
2020.04.30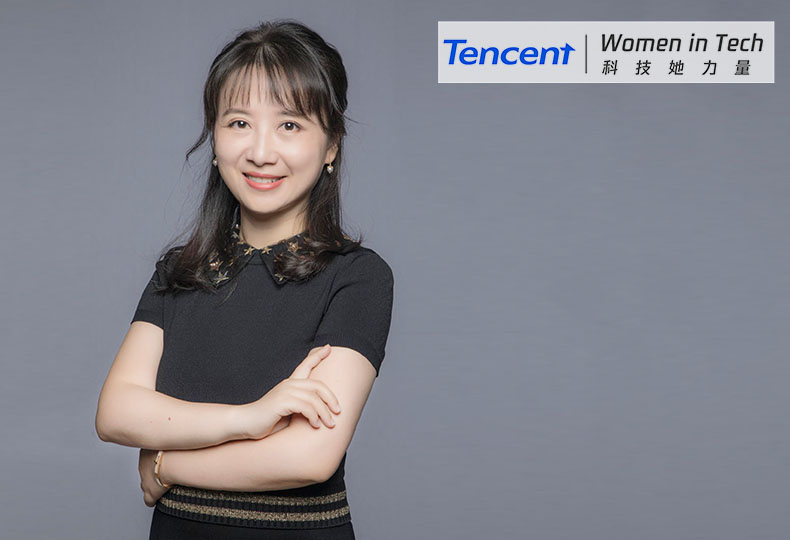 Sammi XIA joined Tencent in 2002. She was the former President of Tencent's MoreFun Studio Group and is now the Head of the Tencent Institute of Games, General Manager of the Studios Management Department and Head of the Game Rights Protection Center.
————————
One day 18 years ago, not long after Sammi XIA graduated with a master's degree in computer science, she was doing some reading online when she came across a recruitment ad by Tencent. 
Sammi had already received several offers from established IT companies, but Tencent caught her eye. Back then, the company was a relative newcomer on the scene, long before it became a household name. But Sammi happened to be an early adopter of QQ instant messaging and believed, even in those early days, that instant messaging had huge potential in transforming the way people communicate.   
Sammi decided to pass on other opportunities and join Tencent because she wanted to develop products that she was genuinely interested in. At that time, she did not know that her first job would become her career and an incubator that groomed her for managing several different businesses within Tencent before finding her passion in the game division.
****
Sammi's mother was very strict and had high expectations on her to excel in life.  The well-trained daughter was a high achiever during her school days. Sammi's father was more liberal and encouraged her to embrace her natural interests, often taking Sammi to arcades to play video games well into the night. The diverse parenting styles influenced Sammi, who was driven to succeed and be open-minded to new things. 
The IT industry in China was in its infancy back in 1995, but people could already see potential. Sammi's family advised her to apply for the computer science major. There were 106 students in her class, only 10 of which were girls. Sammi managed to stay within the top three in the class all the way through to graduation. Aside from her excellent academic performance, Sammi was viewed as a person who loved to try new things. She was an early adopter of QQ while her friends were still communicating via SMS. Her friends and family weren't surprised at all by her decision to work for Tencent.
"I wanted to join an Internet company after graduation to create new and interesting products. Everyone felt it was a natural choice for me," she said.
***
Sammi is probably one of the few employees with such a wide range of product experiences within Tencent. 
Sammi began her journey as a programmer. Before long, she learned to become a product manager in the QQ value-added services department.  She created a highly popular and then the most profitable product QQ Show, together with her team of developers. "I had to learn and grow very fast," Sammi recalled fondly of her experience in those three years. 
When Tencent expanded into online games later, Sammi was keen to give it a chance – but the company asked her to lead human resources instead. "I refused at first," she said. "How can a programmer excel in the job of HR? But later I understood - we were just venturing into the game business and the most important task at hand was recruiting and nurturing the right people for our team. They needed me to accomplish this, so I tried my best to tackle the challenge."
"When I look back now, I know I was lucky to have an excellent boss," she said. "Every turn in my career gave me an opportunity to transform and grow, even though it was never easy to let go in order to forge ahead.  He taught me every step was the right move towards a better future." The experience of managing HR for Tencent Games worked out well for Sammi.  In just over one year, she interviewed more than 300 people with capabilities in game planning, operation, graphic design, publishing and distribution, and put in place a comprehensive training system for new employees. This enabled her to gain deeper insights into the game business, laying a solid foundation for her future growth.
After that, Sammi moved onto build MoreFun Studio Group that specialized in web and mobile games. The studio published a series of popular games, including Naruto Mobile, The Legend of Sword and Fairy Mobile, as well as the community based Roco Kingdom for children. This proved her business acumen and team management capabilities.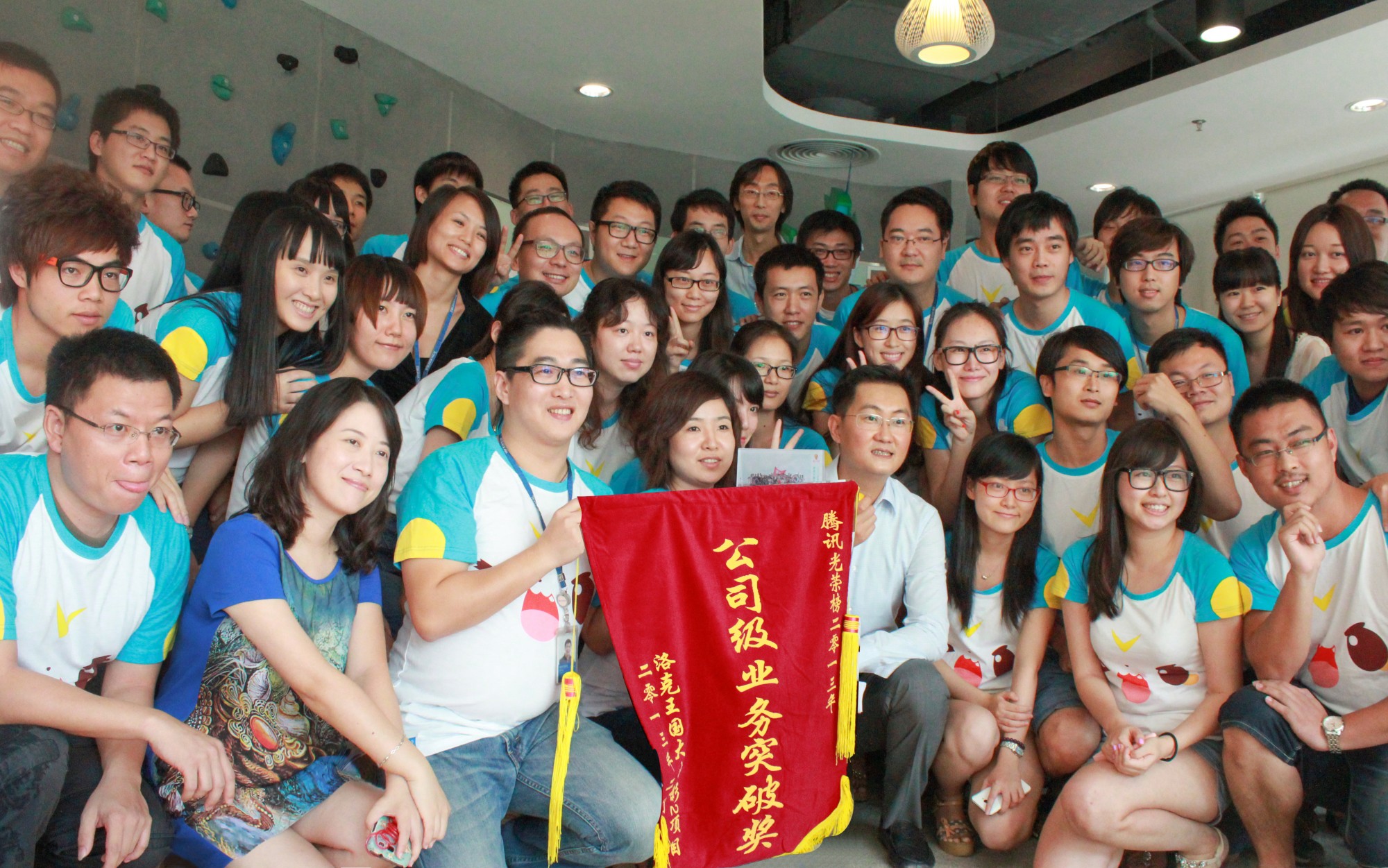 Roco Kingdom receives the company's Breakthrough Award in 2013.
***
In 2016, the Tencent Institute of Games was founded as a company initiative to nurture talent and professional development, and promote knowledge sharing in the game industry.  Sammi, with her experience in human resources and studio management, was the perfect candidate to lead the new venture.  She kickstarted another new chapter in her career without any hesitation.     
At the institute, Sammi finds herself constantly surprised by the energy and enjoyment that innovative games can bring to players. In a training event organized for new graduates, students designed a game that simulated the life of the visually impaired. The idea was to enhance public awareness of the challenges faced by the underprivileged, and to think of ways to improve public facilities and services to serve them better.  "I was amazed," she said, "They were just students but had this excellent idea and creativity. We definitely want to find and cherish talents like them, who are so innovative and have great potential." The Tencent Institute of Games has already incubated many excellent works and nurtured a large pool of outstanding professionals. Sammi is convinced she has taken the right path to do something for the industry.
***
As a female executive of an Internet company, Sammi does not think a gender gap exists when it comes to work. She has seen and helped many female employees thrive in the workplace. As a mother of three, she said she has passed on a few opportunities for family reasons, but this has not impacted her career advancement. 
"It is normal to prioritize family over career, or vice versa, at different times.  If you are good at what you do, opportunities will show up along the way," Sammi said. "We should not forego the family or a career if we don't want to.  We must have the confidence that we can find the right balance."
She continues to love what she does every day, so much so that retirement has not even crossed her mind. She is full of passion for the future and eager to embark on new meaningful ventures that create more value for the company. 
"I am with the Tencent Institute of Games for the long haul," she said, "I hope to play a part in helping our original games break into global markets. This is my dream." 
 "I am hoping to see more game products from China with a global impact," Sammi said.