"Genius Moms" Turn Ancestral Skills Into New Fashion
2021.09.02
What would happen in China if centuries of tradition could meet the latest fashion?
We no longer need to guess the answer, because it's already happening in underdeveloped areas all over China – and it's being led by some incredible women who have blossomed when simply given a chance. 
Genius Moms is a Tencent Charity Foundation program that is reaching deep into rural areas of the country, where opportunities for women still haven't come close to those offered in China's big, glitzy metropolises. 
The program raises funds to help women by honoring their traditions and values while giving them a chance to showcase their skills and cultural heritage. The charity work is an important component that helps improve their lives, while learning new digital tools enables them to express themselves and their ideas in new ways. 
A great example is a recent fashion project.
Nine female fashionistas from remote areas traveled to Shanghai early this year to collaborate with fashion designers and celebrities on an eye-catching runway show using traditional crafts. The designers combined ethnic embroidery with modern, computerized printing to showcase a vibrant, brand new and bold vision in fashion.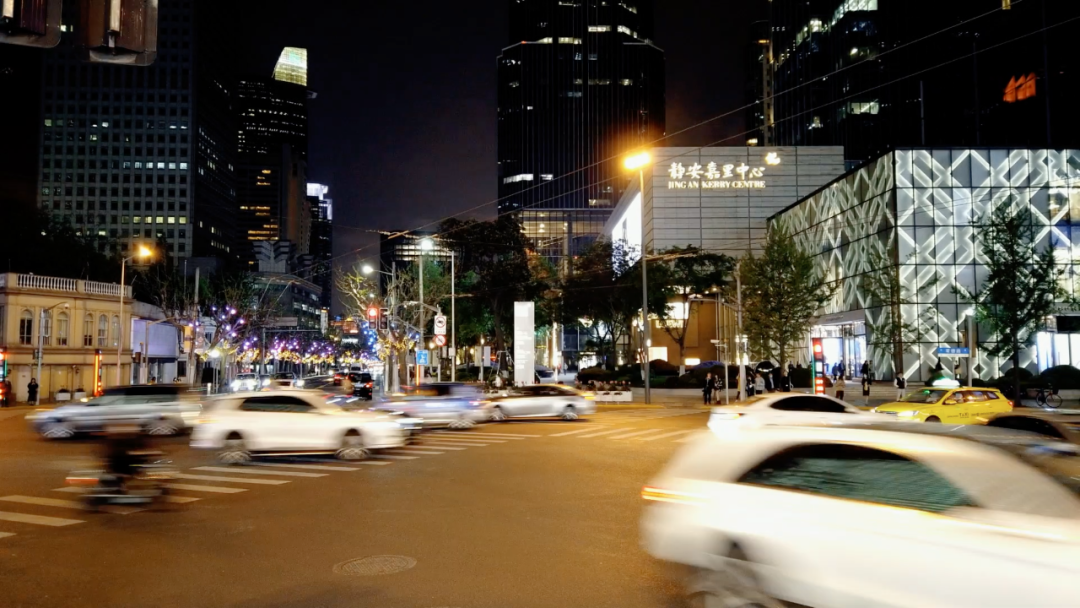 The "Shanghai Fashion Week X Dating Genius Moms" event at the Jing'An Kerry Centre in Shanghai.
A genius mom
If you walked into the exhibition hall during Shanghai Fashion Week, you would have noticed a particularly conspicuous red formal dress and a Miao ethnic girl drawing something. The girl is named Wang Xinying from Danzhai, Guizhou province. She is doing "batik", a printing and dyeing technique that dates back more than 2,000 years. Batik helps the Miao people express their individuality, aesthetics and imagination.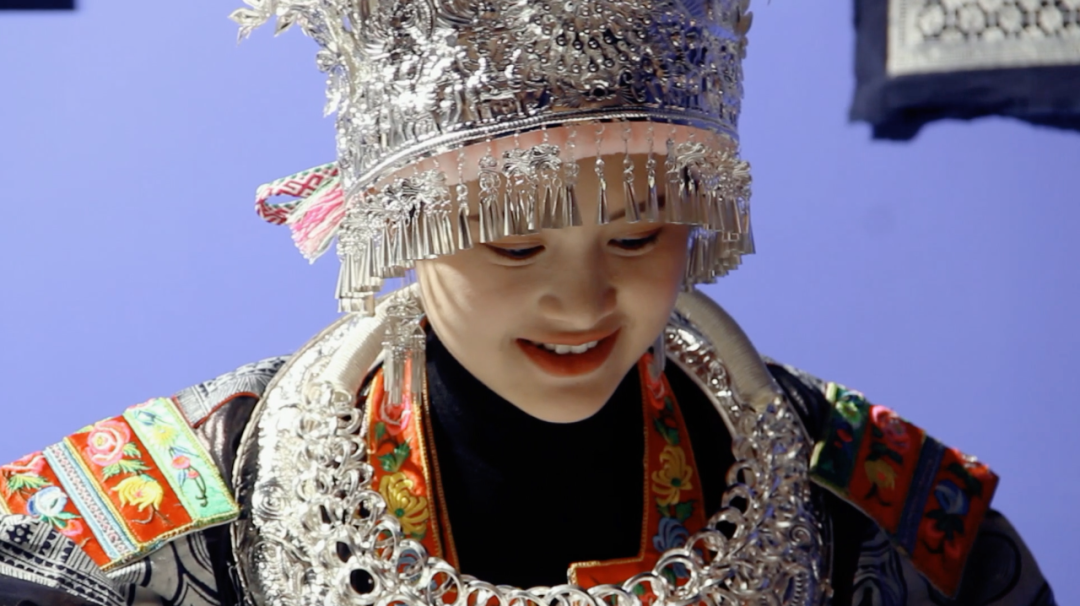 Wang Xinying demonstrates Guizhou's Danzhai batik. 
The beautiful depiction of a bird, created through the batik technique, helps welcome people into the Miao culture. The shape of the flying bird represents the wish and hope for a better life. The fish scales represent a prayer for many children and grandchildren. The wings of the bird can be traced back to the origin legend of the Miao people, which says the mother butterfly gave birth to all things.
Spiral, bird and fish patterns in the batik.
Xinying is now busy back in her hometown, balancing the needs of her two children with her batik handicraft workshop, where she creates beautiful pieces of art. Xinying's business is flourishing thanks in part to the help of crossover cooperation and multimedia promotions.
A busy mom 
Xinying isn't the only person being helped by Genius Moms. He Maoqing, a woman with a big smile and a hearty laugh, also hails from Guizhou province. 
"I didn't have a job before, but now I'm swamped!" she said. 
Maoqing has honed the craft of tie-dye. When she was young, her village was poor. To make money and see the outside world, she left the mountain village and worked in Guangzhou for more than 10 years. Eventually, she decided to return to her hometown for the sake of her daughter.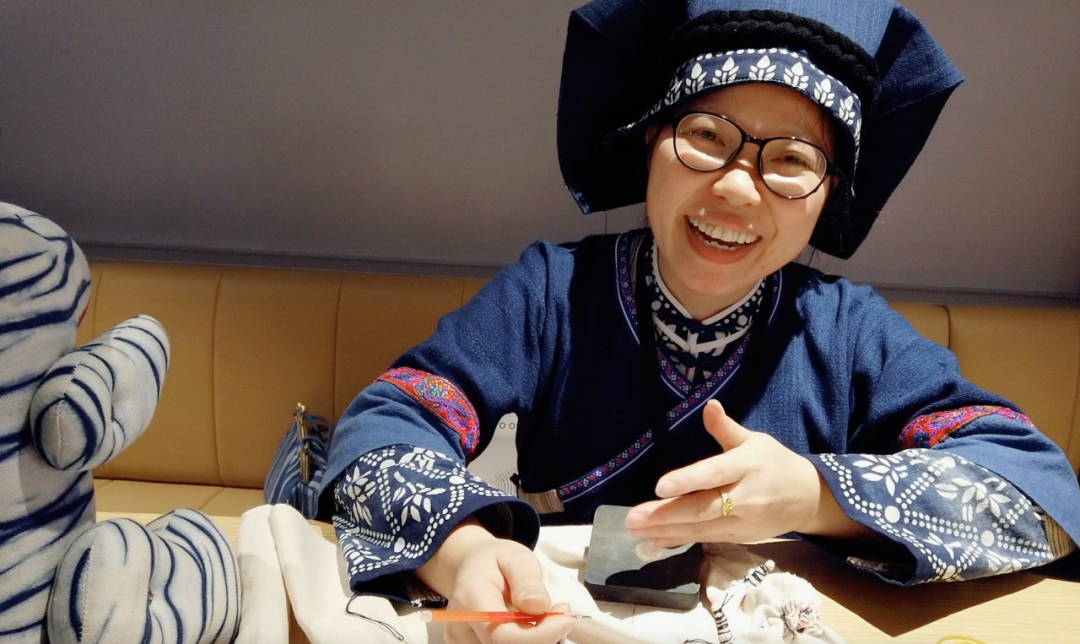 Maoqing introduces visitors to Guizhou's Libo tie-dyeing.
Tie-dyeing is more than a way to support her family, Maoqing said, adding it's actually a source of joy for her. "Only by concentrating on it can I enjoy the joy it brings," she said. "I used to believe that I was good at nothing, but now I enjoy a great sense of achievement doing tie-dye." 
"I am in Shanghai to present and introduce our traditional culture to more people, of which I feel very proud," she added. "Moreover, I can teach others to do it."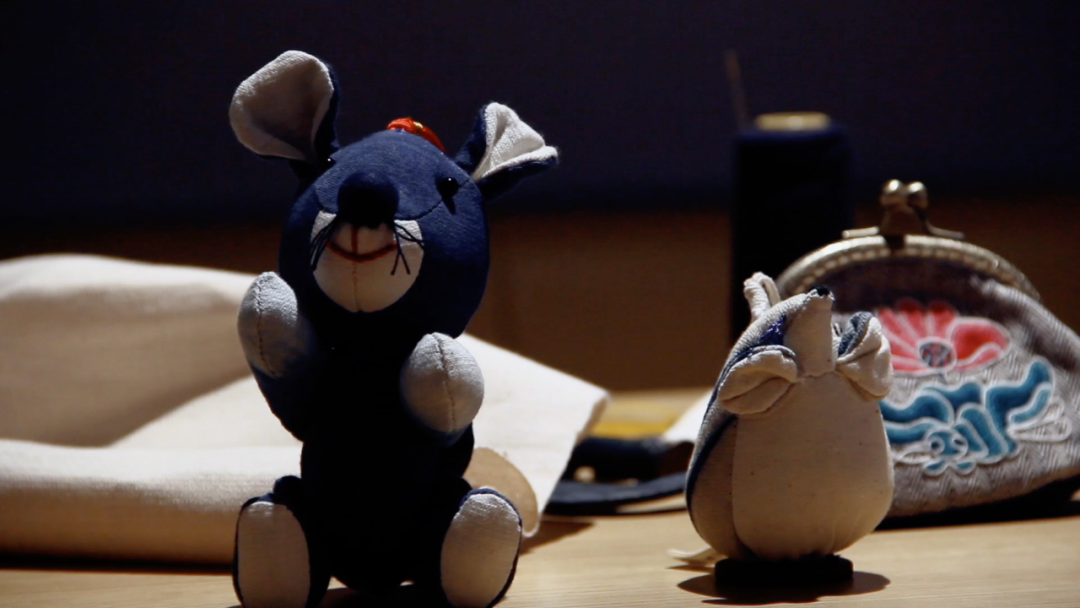 Maoqing's hand-made, vivid and lovely tie-dye works.
In her hometown, Maoqing often gathers rural women together to make tie-dyed items. She also helps them take orders and sell finished products, which bolsters their income significantly. Tie-dye serves as a unifying force that brings the villagers together.
A mom of country life paintings 
Dongfeng county, in south-central Jilin Province, might not be famous, but it has a lot to offer. Local people have long painted works of art with bright colors and full compositions, reflecting the village's strong local flavor. 
After graduating from high school, Liu Li couldn't afford to continue school, so she learned country life paintings from her father, which enabled her to earn money and eventually further her studies. She has become so good that her paintings have been published in many picture albums. "These paintings truly show the emotions and state of contemporary peasants in their rural production life, which is an artistic representation of realism," said Liu Li. 
Constrained by many factors, most homemakers in Dongfeng do not have access to ideal vocations. There are roughly 400 artists in Dongfeng skilled in country life paintings, and two-thirds are women like Liu Li. 
To date, 580 Dongfeng country life paintings have won awards and have been exhibited in places like Switzerland, Argentina and Singapore. Nearly 800 pieces have been collected by world-renowned galleries and sent to the United Nations headquarters for exhibitions. Realizing they can increase their income at home, many women who work far away have returned to Dongfeng to join others in peasant painting and related work. 
Tapping "her power" in the countryside
Progress toward equal rights for women has been slow in the quarter-century since the Beijing Platform for Action created an ambitious roadmap for gender equality. Even today, less than 50 percent of women are in the labor market globally, while educational opportunities for women and girls continue to be subpar in many parts of the world. It's also well-known that females are severely underrepresented in leadership positions in both the public and private sectors.  
Gender equality is a key element of sustainability. In China and throughout the world, it's important to open doors and ensure women get the same opportunities as men – and that's one important goal of Genius Moms. 
Thanks to the internet, Genius Moms and the Tencent Charity Foundation have been able to raise funds to help empower many rural women like Wang Xinying, He Maoqing and Liu Li to share their creativity and talent and push open the door to a broader world of possibilities.  
The transformation of these talented mothers also draws attention to the potential of digital charity to support women's growth and rural revitalization. More charitable organizations can utilize digital technologies to increase professionalism and influence, and better respond to the opportunities and challenges in rural communities.