Inclusive Design Helps Seniors Manage Finances Online
2021.11.09
Today's mobile banking apps make it easier than ever to check your balance, transfer money, pay bills or buy financial products. But it's no surprise to learn many elderly people still choose to wait in line at a branch to do their banking in person. 
Technology continues to race ahead, promising new and more efficient ways to get things done. Sometimes it even goes too fast, leaving seniors behind. Oftentimes these digital tools simply aren't designed with them in mind. 
Tencent has been working hard to help the elderly succeed in a digital world. In addition to launching "Easy Mode" and "Academy for the Aged" on Weixin, we are also working with banks to integrate more inclusive elements into the design of mobile banking apps to make them easier to understand for people who might not be familiar with technology.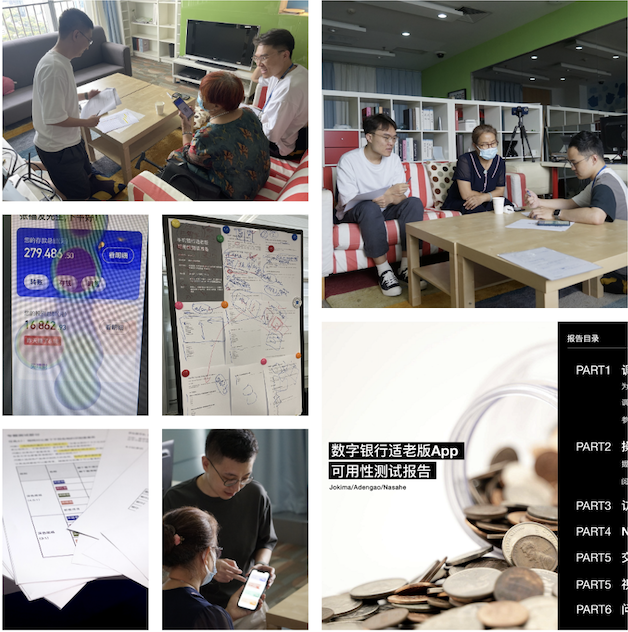 The design team of Tencent Cloud tests the usability of the new inclusive design for a banking app. 
Tencent conducted a study earlier this year that found seniors struggle with banking apps because they are too complex and the interface is cluttered. So we went to work and designed a simple, intuitive interface that only shows the balance and other key functions on the home page.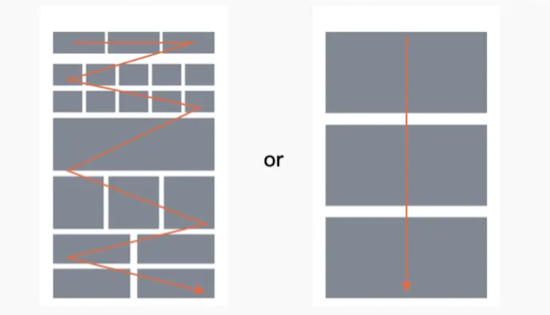 A complex and cluttered interface on the left, compares to a simple interface with key information on the right.
For services that are too complex for seniors to perform on their own, such as opening an account, a certified family member or friend can assist with the process remotely. The elderly person only needs to verify the transaction biometrically. 
The study also showed that seniors worry about filling in the wrong amount of money, transferring funds to the wrong person, or purchasing unwanted products when using mobile banking apps. 
To tackle these issues, we added some special elements to the design. For instance, when making a transfer, seniors simply need to copy the account information, and the system will recognize it and paste it into the correct field to avoid any mistakes. A digit alert will pop up when they need to enter numbers. If the seniors don't understand specific financial terms, they can tap a button that explains the term or feature in an audio message. These features reduce confusion and the chance of making mistakes, thus boosting seniors' confidence in using online banking.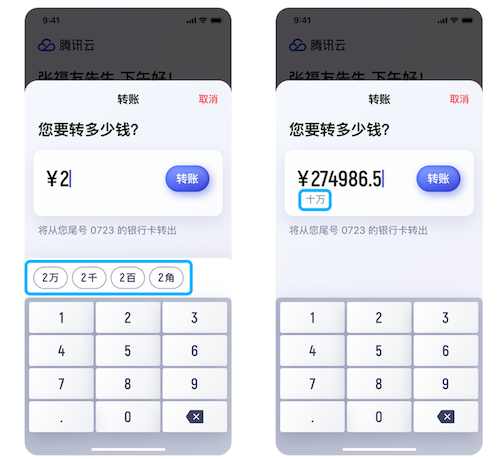 An alert designed to prevent the customer from filling in the wrong amount.
In the meantime, our design takes seniors' feelings into account, avoiding terms like "elderly," "old" and "special," which may be offensive to some customers.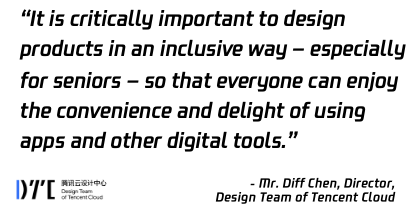 Technology has advanced so quickly that keeping up is difficult, especially for the elderly. It is the responsibility of designers and developers to create services that are inclusive for everyone – especially those needing a little extra help when using an app. In the future, our design team will continue to explore creative solutions to offer a pleasant user experience to every single user.
We hope the inclusive design will enable seniors to take the first step toward managing their finances online, giving them more time to spend with friends, family, and other meaningful activities.