Tencent's WeCom Sees User Growth Amid Capabilities Integration with Other Tencent Platforms
2022.01.14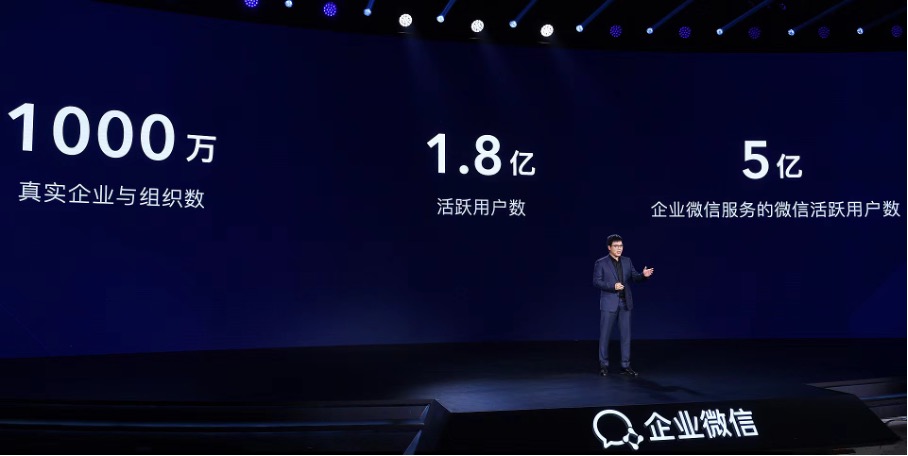 WeCom, Tencent's dedicated product for business communication and office collaboration, reached 180 million active users with more than 10 million companies and organizations last year, Tencent said at the WeCom 4.0 launch event in Guangzhou on Tuesday.
The news came as WeCom launched a software upgrade to integrate WeCom with the capabilities of Tencent Docs and video conferencing solution Tencent Meeting to enhance efficiency.
Moreover, the updates also allow users to access Weixin Channels and other services directly from the platform, giving more flexibility to companies and retailers doing business in China.
With the wider accessibility, users can find brands' customer services on Weixin Channels, Weixin Official Accounts, Weixin Mini Programs, Search, Weixin Payment directly from WeCom without having to leave the app.
Corporates can also use the WeCom API to embed the software into their apps and official websites, allowing their consumers to find their customer service teams easily.
Since launching in 2016, WeCom has been gaining its popularity by helping companies accelerate their digital transformation. It's also compatible with China's most popular messenger app Weixin, allowing 500 million Weixin users to receive messages and documents sent from the corporate app without having to download the software. 
WeCom has become more relevant than ever in Chinese users' lives over the past two years as more companies have shifted to digital operations. Brands like Blancpain are getting creative with the enterprise solution to drive repeat purchases and brand loyalty, including 1:1 livestreaming sessions with VIP customers that give the white-glove experience online. 
Another new function enables companies to connect with others in the same industry by creating an address book that includes all suppliers and distributors, making it easy to find upstream and downstream contacts. The address book can also be classified and managed hierarchically to ensure efficiency and maintain privacy.