The Pandemic is Forcing Schools to Rethink Education, Integrating Technology to Improve Learning
2020.12.28
The persistence of the pandemic has made the digitalization of education a new normal, which has triggered new thinking about education innovation and development. The Tencent Research Institute and Yidan Prize Foundation invited James J. Heckman, Distinguished Service Professor of Economics at the University of Chicago and a Nobel Memorial Prize winner in economics, and Dr. Charles Chen Yidan, Tencent co-founder and founder of the Tencent Charity Association and the Yidan prize, to have an online discussion around the trend of education digitalization and education equality. 
————————
The COVID-19 pandemic has disrupted daily life around the world, impacting businesses, overstretching healthcare systems, and curbing international travel. It has also closed schools, leaving many students without the chance to learn and grow with their peers. The United Nations has reported that nearly 1.6 billion students in more than 190 countries, roughly 94 percent of all students globally, have been unable to go to school in person this year. They've missed out on personal interactions with teachers, opportunities to collaborate with classmates, and participate in group activities. 
The pandemic has forced many school districts to pivot to online learning, which was made possible by recent advancements in technologies such as artificial intelligence, big data, and cloud computing. Online learning does more than just replicate what happens in physical classrooms -- it brings other benefits, too, like a greater focus on personalized training and development customized for the needs of individual students.
It's not without its drawbacks, however. In a world where inequality is already rampant, online learning may exacerbate the problem. It requires a stable internet connection and a device that can go online, both of which are a luxury in many places. Experts are trying ways to level the playing field and spread the benefits of online education to the greatest number of students. 
The future of online education was the subject of a recent Tencent Dialogue session organized by the Tencent Research Institute. It featured Dr. Charles Chen Yidan, Tencent co-founder and founder of the Tencent Charity Association and the Yidan prize, who shared his thoughts about the future of education and how technology can help both teachers and students.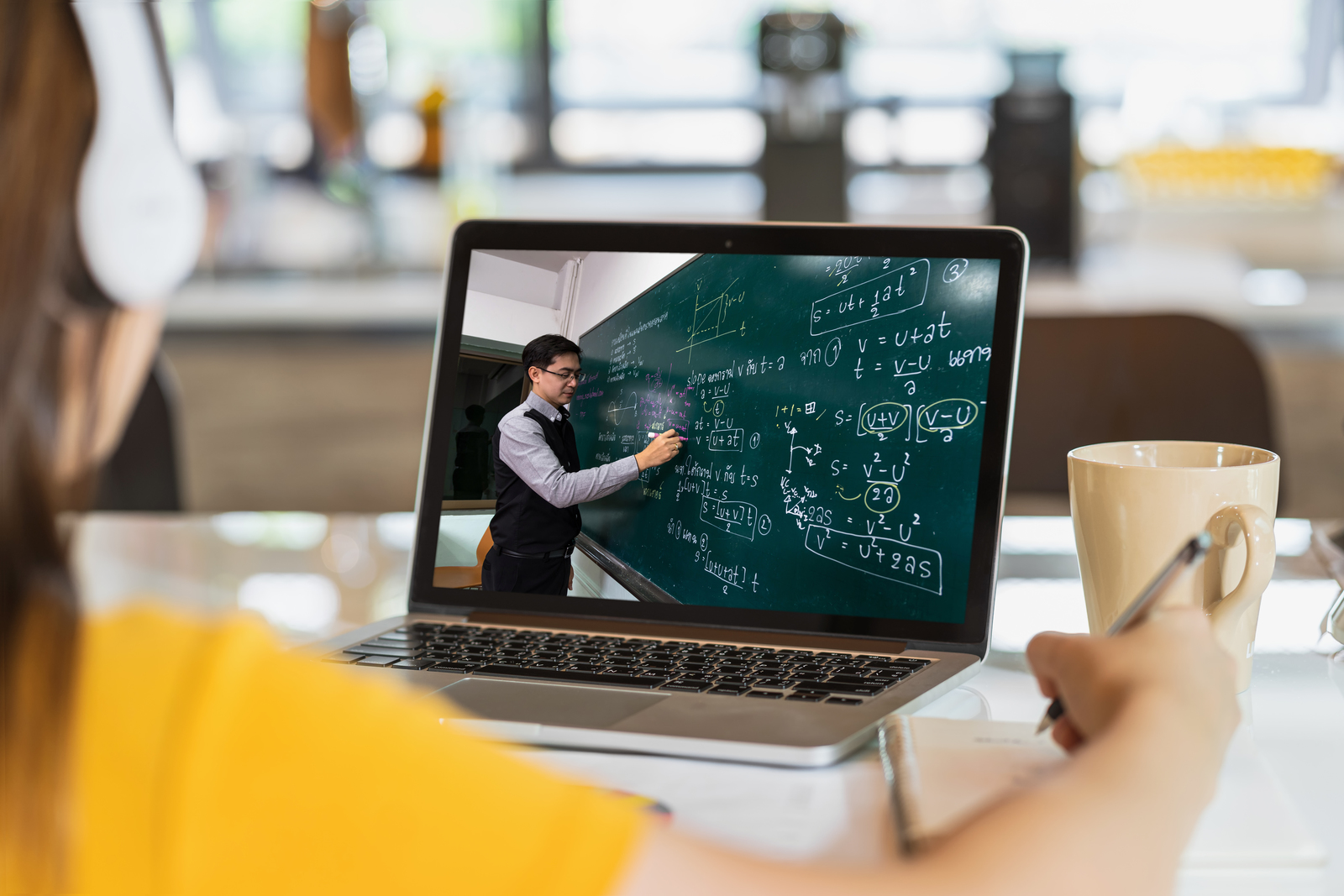 Pandemic a catalyst for change
Dr. Chen shared that online learning hasn't been around a long time, but it's also not new. It's been discussed since the very early days of the consumer internet in the 1990s, but schools have traditionally been reluctant to use it beyond supplementing classroom learning. "Getting online education into K-12 classrooms used to be impossible," Dr. Chen said. "It could only be used as an aid to school education activities such as after-school tutoring, skills training and continuing education."
When the pandemic hit this year, forcing school closures and depriving students of classroom lessons. School closures became the catalyst that changed online learning from optional to something necessary. It has pushed parents to rethink how technology can facilitate learning. With parental support, online learning became a new and viable alternative to conventional education within just a few months.  
"Online instruction has, for the first time, entered the K-12 classroom and become a major contributor to educational activities," Dr. Chen added. "An immediate and first-hand experience with digital learning has been possible for teachers, students and parents in everything from classroom communication to homework assignments."
Support from parents is critical to making online learning effective. Online learning gives them a much bigger opportunity to keep up with their child's lessons and provide support and encouragement. It also serves to build a strong relationship between the parents and child, and even a more personalized learning experience tailored to the student's needs.
A new era for online learning
The pivot to online learning is helping students and teachers get through the pandemic in the short term, but it's the long-term outlook that appears most promising. Dr. Chen says it's all about reorienting educational activities around the students' needs.
"We should re-examine the education system and strive to embrace changes and innovate in terms of style and content," he said, adding, "We should embrace new approaches such as gamification, AI, algorithms, and social media with an open mind and give full play to their positive role," he said. 
While technology can help create more customized learning for students, it can also help teachers lighten their workloads. Many tasks, such as grading homework, can be done by AI for example. Teachers can also use customized recommendations from what is known as a "knowledge map" to assess a student's growth trajectory and understand where they might be falling short. It enables teachers to adjust and focus on a student's individual needs.
Online education also opens up new ways for teachers to interact with students, and more methods to assess the students' understanding of new concepts. Personalized teaching programs can use games to help generate interest in learning and improve efficiency. Parents and teachers can observe how students interact to help assess their cognitive competence, altruism and psychological conditions. These kinds of tools give parents and teachers more options when engaging with students, assessing their learning ability, and developing more personalized curricula to address the needs of individual students.
Yidan Prize
Charity becomes critical in times of upheaval like we've experienced with the global pandemic. Companies and individuals need to pitch in to support their communities and provide a helping hand to those less fortunate. Nonprofit organizations also play an important role in not only addressing the urgent demands related to the pandemic, but also issues involving innovation and studies in education. 
Tencent has been active in raising funds for communities in China and other regions, most recently by raising more than RMB3 billion from 57.8 million people online for our "99 Charity Day" – but more needs to be done. "The Internet fully accommodates the needs of China's charity community, providing technological convenience for all loving contributors," Dr. Chen said.
Dr. Chen believes support from charity foundations is invaluable in the education sector, which is why he established the "Yidan Prize" in 2016. The prize is the largest international award in education funded by donations and designed to drive global education reform through philanthropic efforts. 
"I hope that by rewarding breakthroughs in educational studies and practices, the Yidan Prize will set an example to benefit the whole world," said Dr. Chen. "Going forward, we envision the educational achievements of Yidan Prize winners and educators we've brought together will inspire other people to create a better world both now and for many years to come."