#TencentTalent: Meet the Tencent Team Helping to Grow Digital Entertainment in Southeast Asia
2021.04.13
Technology companies innovate and thrive on the enthusiasm, dedication and creativity of talented employees. While a majority of Tencent's business is in China's mainland, we also have people around the world helping individuals and businesses connect, do business, and be entertained.
We are launching a new series called #TencentTalent that will profile a select group of employees striving to deliver "value for users, tech for good" in China and around the world. They are the heart and soul of Tencent, and help make the company a great place to work and be inspired.
In the first installment today, we will look at three Tencent employees in Southeast Asia focused on empowering local companies and bringing more high-quality entertainment to people across the region.
Meet Yuanita Agata, Susan Suhargo and Peter Qi from Tencent Indonesia.
 Yuanita Agata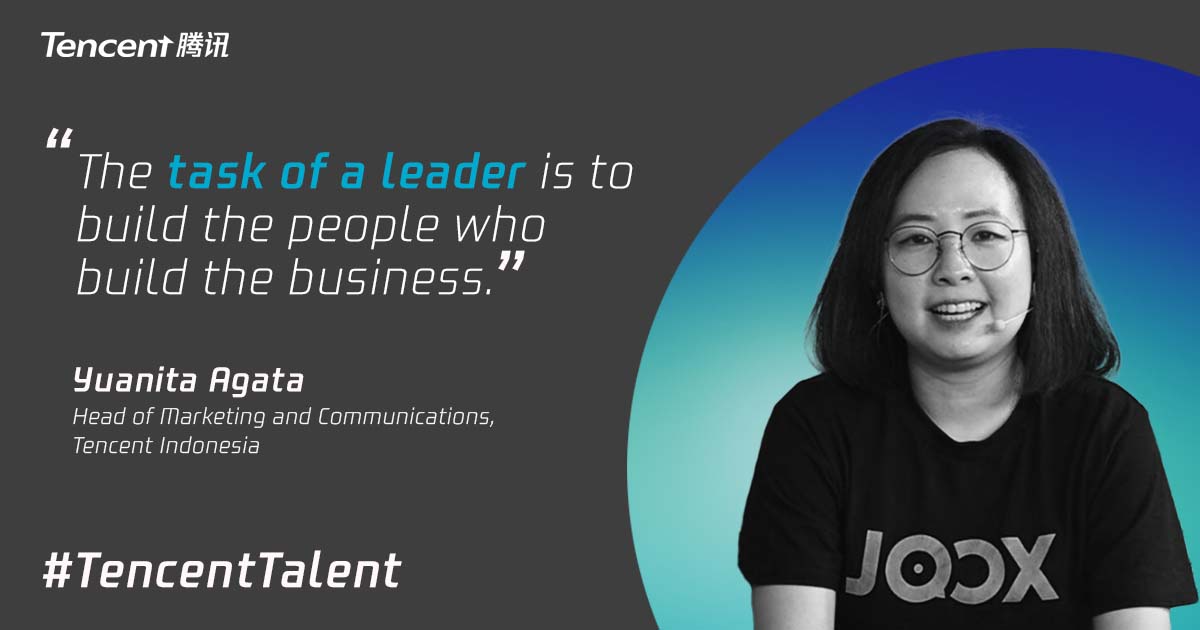 Yuanita Agata, Head of Marketing and Communications, Tencent Indonesia
Yuanita Agata is located in Jakarta and is head of marketing and communications with the Tencent Cloud and Smart Industries Group. She is excited about "building things" using the latest technology, which evolves quickly. It creates a dynamic working environment that "provides an opportunity for significant personal and professional growth," Yuanita said.
"I'm passionate about generating a meaningful impact through people and technology to solve real problems in Indonesia," she added. "The most interesting part of my job is there is no 'typical' day. One day I could be analyzing data to solve a specific business problem, the next day I may be developing creative campaign ideas with my team, making budget plans or developing growth strategy presentations for management. Each day I encounter unexpected challenges so I always try to be agile."
Yuanita has recently been focused on branding for the JOOX music streaming service, which is popular in Indonesia and known by its positioning as "The Host of Music in Indonesia." Yuanita and her team continually brainstorm new and innovative growth and media strategies to penetrate new markets, bring new users to the JOOX service and ensure existing users are happy. Yuanita's hard work and diligence have helped the company acquire millions of new users, even setting a new record for JOOX daily active users in 2020.
Yuanita currently manages a growing team in the marketing department where she encourages her team to achieve WIGs – or wildly important goals.
"I believe the task of a leader is to build the people who build the business," Yuanita said. "In my opinion, the top skills needed in the future are resilience and agility. Resilience helps people rebound and manage through adversity and extreme change. Agility helps people pivot, solve problems and innovate under challenging conditions. When these items are aligned, there is no stopping us from reaching our goals."
 Susan Suhargo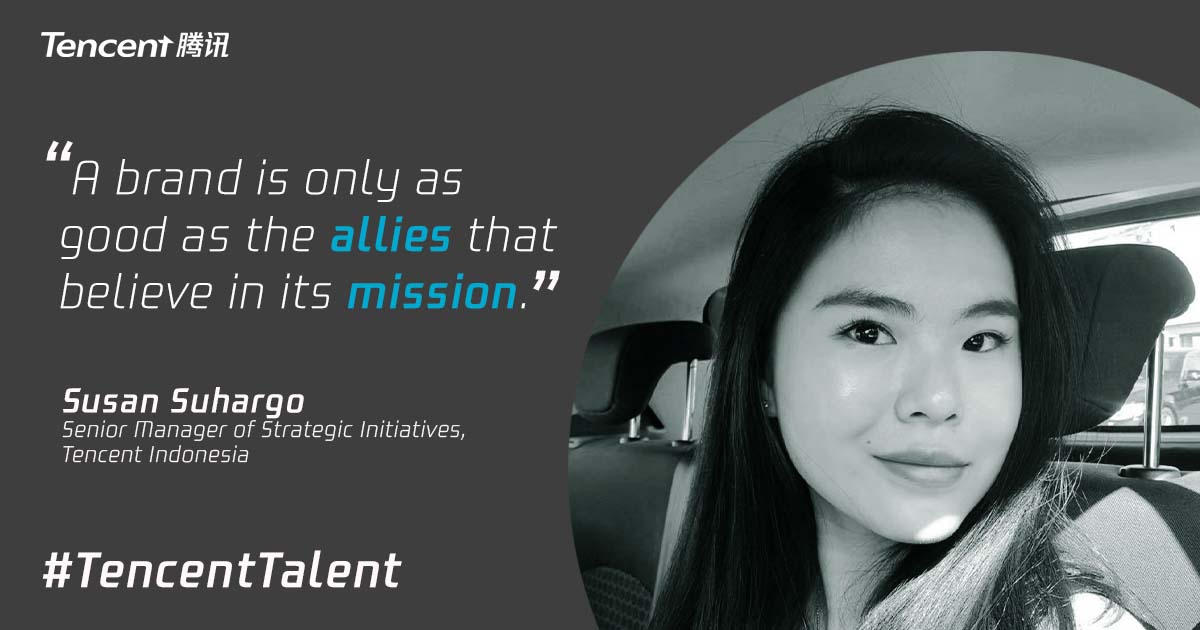 Susan Suhargo, Senior Manager of Strategic Initiatives, Tencent Indonesia
JOOX is currently one of Tencent's most successful businesses in Indonesia, but it's important to never become complacent. Yuanita's colleague Susan Suhargo also works in the Tencent Cloud and Smart Industries Group in Jakarta, but she's laser-focused on strategic initiatives.
"My role was recently created to identify opportunities for JOOX and help it scale," said Susan. "This means building relationships with external stakeholders who possess the right channels, market leadership, and target audience that helps grow the business and brings value to our partners. These days, a brand is only as good as the allies that believe in its mission."
Susan is naturally curious and often asks a lot of questions to help her fully understand issues at a deeper level. She has worked in a number of different industries and been exposed to a wide variety of business practices. This rich experience gives Susan a unique perspective as she works with colleagues to solve problems and add value.
"I have been very lucky to have had great mentors in my life," Susan said. "They took the time to invest in me and because of that experience, I understand how important mentoring is to professional growth. I hope I can pay it forward at Tencent and inspire young professionals to succeed."
 Peter Qi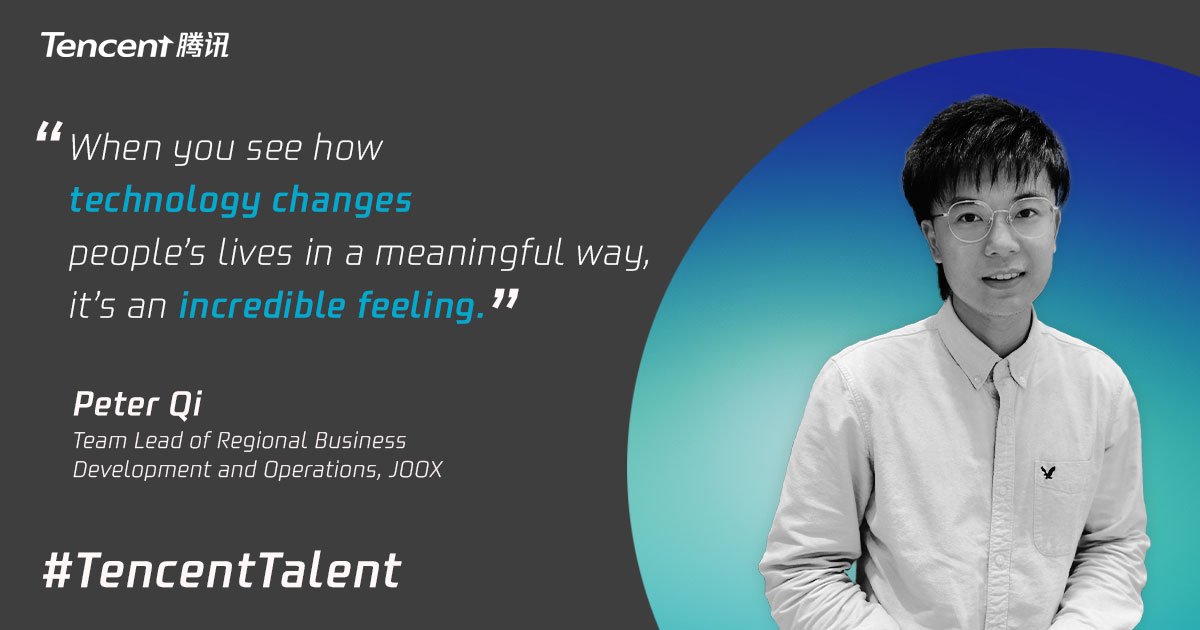 Team Lead of Regional Business Development and Operation, JOOX
Peter Qi believes strongly in the power of the internet to connect people. He joined the Internet Marketing Department at Tencent in 2013 and often shares a motto that he lives by: "always refuse to be ordinary."
Peter has spent most of his time at Tencent working in the rising markets of South Asia and Southeast Asia, where he's seen firsthand how the mobile internet can change people's lives for the better.
Back in 2013, Peter was given a difficult task: launch and grow a messaging and social media app in South Asia, Africa and Australia. It was a daunting task because he was starting from scratch. "At the time it was launched, the infrastructure in those markets was just about to catch up," Peter said. "Residents still relied heavily on SMS texts and phone calls to communicate with each other, so we developed a function in the app where users could make phone calls at a very inexpensive rate. The feature was well received, particularly by the large population of overseas workers."
These days Peter is pouring his efforts into growing JOOX and bringing it more exposure in Indonesia.
"To be part of an industry that is not only cutting edge, but is also making a difference in people's lives all over the world – that feels great!" Peter said. "When you see how technology changes people's lives in a meaningful way, especially their mental well-being, it's an incredible feeling. It truly motivates me to do my best and strive to be better than I was the day before."
The five-part series #TencentTalent will be published each Tuesday for five weeks. The next installment, focused on the North America and Europe, will be published on Tuesday, April 20th, 2021.