Turning Challenges into Opportunities: Christina Wang, Director of HR
2022.03.08
To celebrate International Women's Day we are publishing a special series, "Women Who Lead," to give female leaders at Tencent the opportunity to share their stories and reflect on their career and life.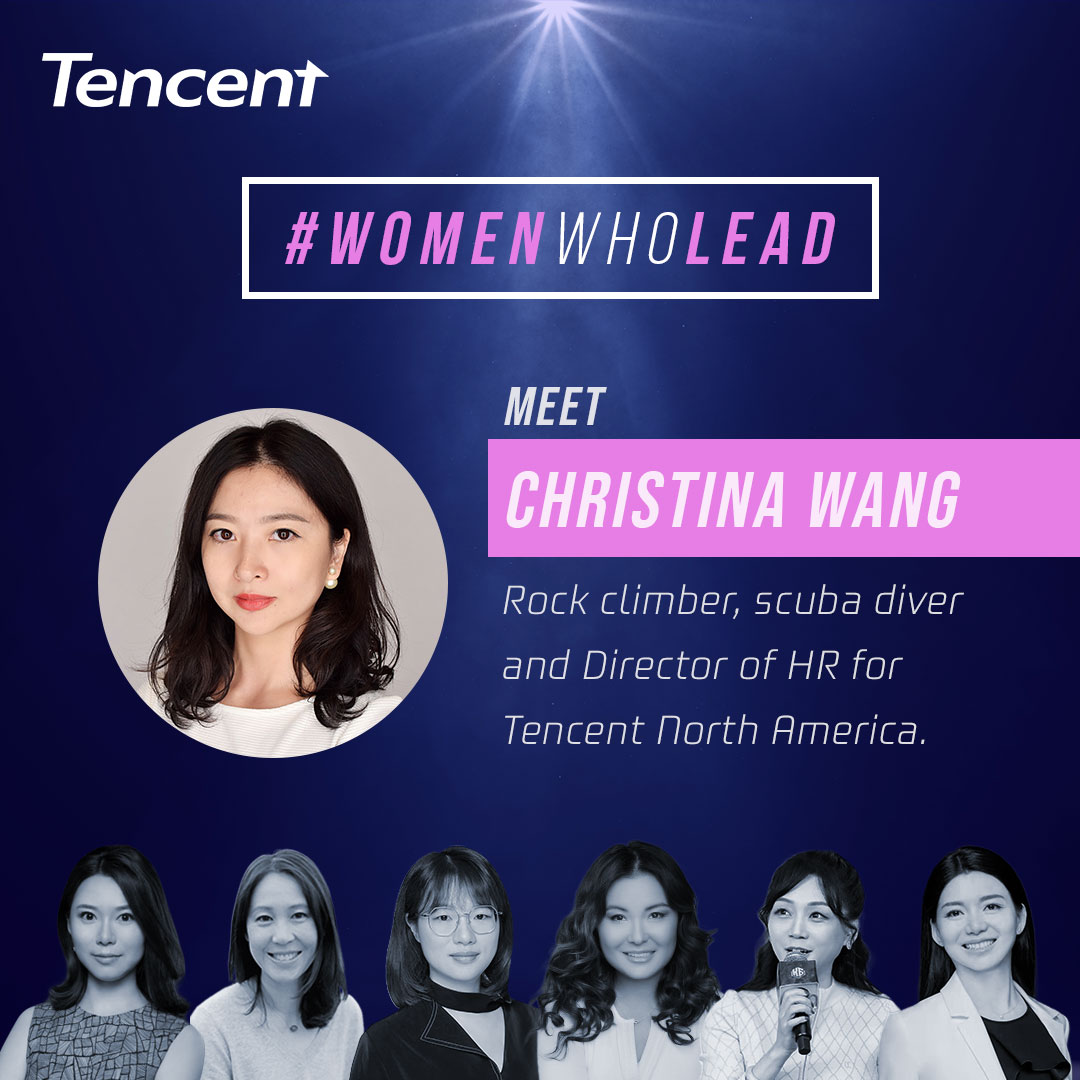 For Christina Wang, the last three years in Tencent have been a rollercoaster with unprecedented challenges with our rapid growth in the US and remote work arrangements.
Christina joined the company in 2019 and has since experienced a rapidly changing environment at work and in her personal life. The company was actively hiring globally, and she had to rethink and recalibrate in everything she does from hiring to maximizing employee productivity, all remotely in times of uncertainty.
In honor of the International Women's Day 2022, we spoke to Christina, director of HR and Operations for Tencent America and head of HR for Tencent Interactive Entertainment Group (IEG) Global. Christina talked about her journey at Tencent, and her inspirations and advice for others in the technology industry and beyond.
The following conversation has been condensed and edited.
Q: Tell us a bit about your career, and what made you choose to work at Tencent.
A: I worked at Google for nearly 12 years in China, Singapore and the U.S., and that chapter shaped who I am today as an HR professional. Three years ago, I took the opportunity to join Tencent as the company was preparing to set up its overseas HR management. I have since moved back to the U.S. to lead the local HR and operations team, and recently took on a new role in our gaming business, Interactive Entertainment Group (IEG)'s global team.
I don't really like to limit myself in terms of industry or areas. We can be "designers" and create things rather than simply executing what's expected or told. Here, you have the opportunity to build and refine the system as an international company.
Q: How would you explain the culture at Tencent?
A: I really appreciate the culture at Tencent. We are focused on getting things done, we are humble but also results-driven, and that fascinates me. It's very important to have an alignment between company culture and your own values. I like our grassroots approach, where feedback and improvements can come from anyone in the company.
Q: You were one of the initiators of the Diversity, Equity and Inclusion (DEI) Council at Tencent US. How did this project come about?
A: We wanted to do a better work at creating a safe working environment for everyone to thrive. Part of the inspiration came from my own experiences of working in different countries. The goal is to create an inclusive environment where everyone can feel appreciated.
In my previous jobs, I helped train leaders/managers on DEI issues, how to manage a diverse team, fight bias.
As the company is expanding overseas with our products and services, we fully understand the importance of inclusiveness. Many internal stakeholders prioritize this issue and discuss related matters at our local management committee meetings, to make sure we see noticeable progress.
Q: Has working at Tencent changed how you work or deal with stress?
A: Tencent definitely pushed me to be more strategic and think holistically on how to create a clear vision for the development of my team. At Tencent, I've worked with people in different roles and with different skillsets. This has helped me upskill my understanding in different roles and be a better leader.
I also got better at coping with stress. Work has taught me that change is the only constant and now I try to keep things simple and focus on doing the right thing. That helps me be less stressed. 
Q: Any key objectives you have for this year, both at work and in life? 
A: We will keep building our international presence, as we bring more diversity into the team. We have recently added team members from in various countries, such as Turkey, Brazil, Mexico, etc. It's always exciting to work with people from different cultures.
On a personal level, I hope to spend more quality time outdoors with my family. I like adventure sports, rock climbing, and scuba diving. I'd love to try skydiving as well. Whether it's work or life, you can be bold and adventurous.