Fostering New Knowledge and Ideas: Joan Liu, Assistant Producer of Data Analysis
2022.03.23
In celebration of International Women's Day we are publishing a special series, "Women Who Lead," to give female leaders at Tencent the opportunity to share their stories and reflect on their career and life.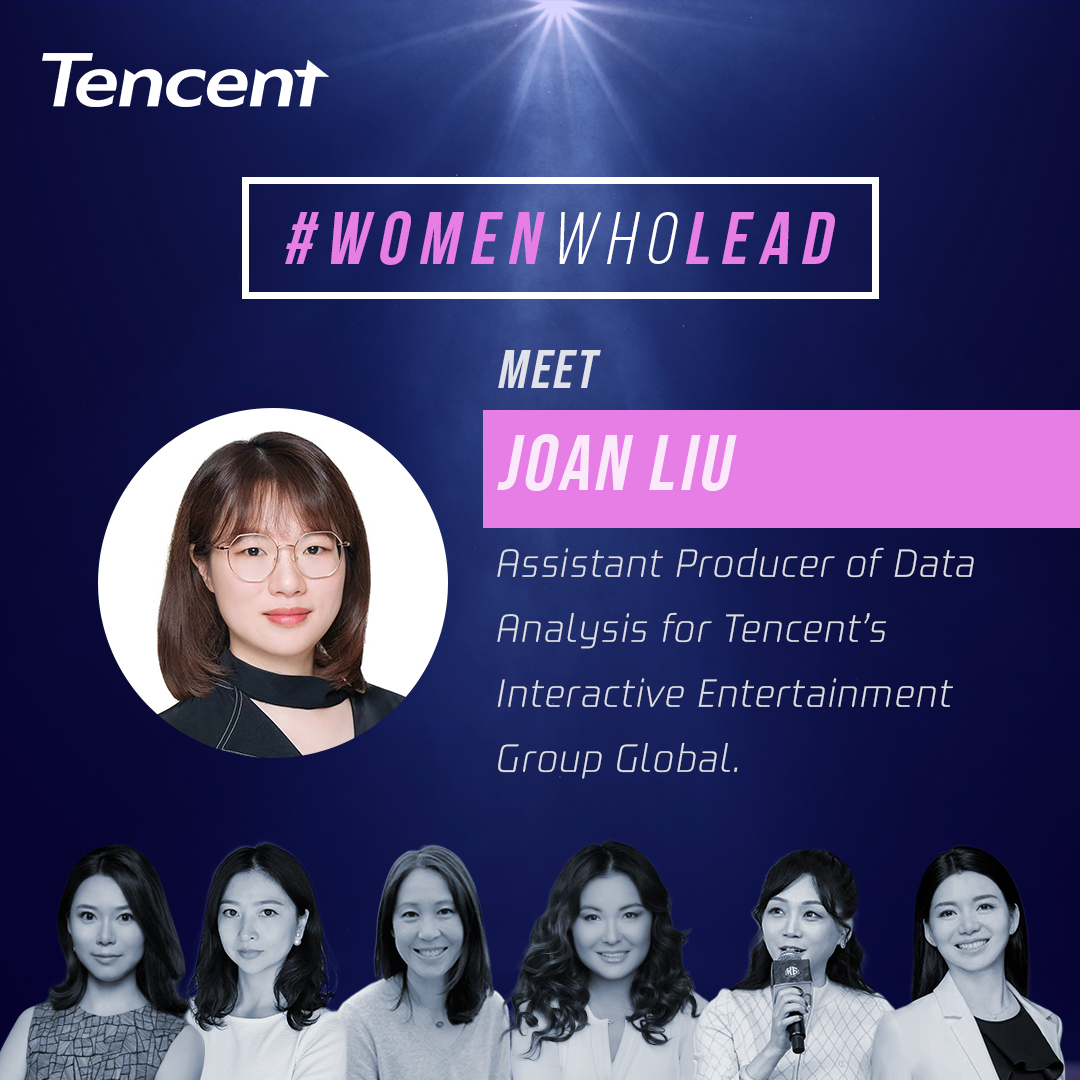 In today's story, we speak with Joan Liu, assistant producer of Data Analysis for Tencent's Interactive Entertainment Group Global(IEGG). Joan walks us through her journey at Tencent, her personal development, and her thoughts on gender equality.
The following conversation has been condensed and edited.
Q: What do you do at Tencent and why did you choose this job?
A: I've always been interested in the gaming industry. I did some game publishing and operation work while still in college and I worked for an online gaming company for four years before joining Tencent.
Tencent is a huge platform provider. It has set milestones in the tech industry with a bigger ecosystem and opportunities to try new things, which is why I was inspired to join the company.
I work on a game called Arena of Valor (AOV), which is an attractive Multiplayer Online Battle Arena(MOBA) game. The high level of skills required in the game and the sense of glory that comes after winning  fascinate me.
Q: What do you enjoy most in your current role?
A: The gaming industry changes rapidly, fostering new knowledge and ideas. I enjoy accepting new challenges so am continuously learning from the changing environment and process. 
We brainstorm with creativity and pursue perfection. Staying curious, striving to do better,and working hard to meet our standards are three of the values our team has. So many things have changed over the years but that remains the same.
Q: What kind of personal skills have you developed at Tencent?
A: Working in game publishing and operation requires diversified skills and sometimes you learn naturally through your job. For my role, I had to be sensitive to data and understand the dynamics between gaming products and players. So, I naturally learned how to manage projects and time through a series of product launches and updates.
People here are open-minded and willing to share knowledge. It helps us work more efficiently. No one is perfect and we complement each other. So sharing has been an important process to make sure we minimize the uncertainty when making decisions.
Q: The Women's Day theme this year is "Break the Bias." What does that mean to you?
A: As a mother of two, I challenge the idea that ​​"men are breadwinners; women are homemakers," which has inevitably been rooted stronger in some families with traditional values.
I encourage women to pursue what they want in life. So many female figures have made great achievements to show that gender does not define who you are and what you can be. Many leaders at Tencent are women. 
Q: You have achieved so many things in your journey at Tencent. What is your next goal in the company? 
A: We still have a lot of work to do in the overseas market. For example, understanding more about the players' behavior in each market and further localizing our content. We try to use every opportunity to provide users with a more satisfying gaming experience and to grow our platforms.
Q: What is your advice to people considering their career at Tencent?
A: Never give up the passion for learning and embracing new challenges, while allowing changes to happen. You should not be limited by how others label you or by the years of experience you have. Try to expand your sight and knowledge across different industries and areas of interest.